Leesa Sklover
Licensed Professional Counselor, PhD, LPC, MA-MT, C-IAYT, CRC
Verified
In private practice for 25 years, counseling children, adults, families, couples as group, workshop leader, psychotherapist, professor college/graduate programs, HR consultant, corporate businesses, Canyon Ranch Spa (12 yrs), hospitals, entertainment industry, with first responders and their families. People who seek counseling are often in a transitional stage of life. People experience self doubt, anxiety and loneliness. In our therapy, I listen with compassion, sharing my vast experience and truth. I offer creative therapeutic tools, a sense of meaning making. In relationship with me, you feel deeply understood and cared for.
(203) 872-9525
Guilford,
CT
06437
& Online
More Therapists Nearby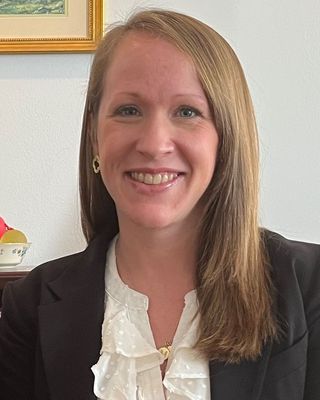 Adrienne Allen
Psychologist, PsyD
Verified
My approach to psychotherapy is holistic and client centered. My goal is to meet clients where they're at, work collaboratively, and create a safe space for healing. Therapy is about using human connection to grow, build coping strategies, and ultimately uncover resilience. If you have experienced trauma, a recent loss, struggle with anxiety, or are having relationship issues, I am so glad that you are reaching out for help. Change can happen quickly, especially if you've found a therapist that deeply cares and believes in your recovery. You are in the right place!
(860) 815-8731
Madison,
CT
06443
& Online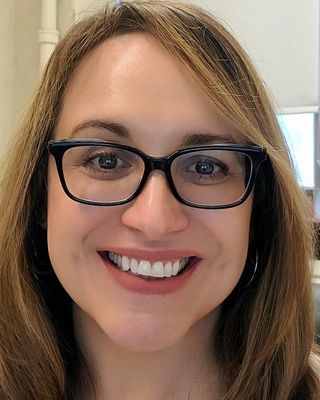 MBS Wellness, LLC
Clinical Social Work/Therapist, LCSW, Perez
Verified
I am a clinical social worker with close to thirty years' experience in mental health services. I have worked with children, adolescents, young adults and families navigating through life's challenges. I have extensive experience providing solution focused services and have also worked with clients in schools, residential facilities and community- based settings.
(203) 285-3113
Branford,
CT
06405
& Online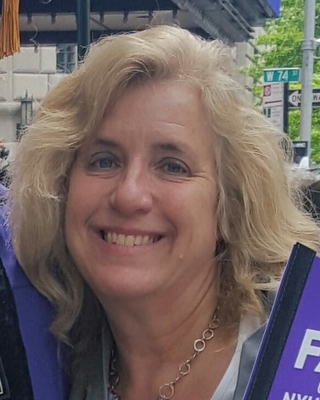 Angela Nelthropp Beckerman
Licensed Professional Counselor, LPC, LADC
Verified
Available now for both office and online sessions! I am a seasoned, licensed psychotherapist of 30 years who treats different mental health, addiction, and relationship issues implementing diverse approaches. I provide unconditional acceptance in a friendly environment which allows you to make important life decisions. I offer methods that promote behavioral change (Motivational Enhancement Techniques, Cognitive Behavioral Therapies and DBT relaxation/mindfulness exercises) to reduce feelings of trauma, grief, anger, anxiety, and depression. I counsel adults of all ages and genders, as well as couples.
(860) 265-1183
Branford,
CT
06405
& Online
---
See more therapy options for
---
Applied Behavioral Analysis (ABA) Therapists
Who is ABA therapy for?
ABA therapy
is most widely applied to teach basic behavioral, communication, and social skills to children with
autism spectrum disorder
and other developmental disorders. It may also be used to help people undergoing rehabilitation following brain injury. It uses reward-based learning techniques to impart essential life skills. ABA is also used in the treatment of some other conditions. One is
Attention Deficit Hyperactivity Disorder (ADHD
) , to help children overcome difficulties with concentration and controlling impulsive behaviors. For people with
Obsessive Compulsive Disorders
, it is sometimes used to help them overcome compulsive behavior. ABA therapy is also sometimes used in cases of
PTSD
, to help people turn to positive behaviours when they have experiences that trigger distressing memories.
Why do people need ABA?
Children with autism and other developmental disorders need ABA therapy as a way to learn how to communicate and engage with others, improve their general ability to function and lead fulfilling lives, and diminish dangerous behaviors. The techniques used in ABA therapy are based on established principles of learning, and positive reinforcement—supplying earned rewards—is an important strategy for motivating positive behaviour change.
What happens in ABA therapy?
The first thing that happens in ABA therapy is an evaluation of the child in service of developing a treatment plan. The therapist meets with the child's parent(s) in order to learn about the family and the child, assesses the child's behavior and ability level, and then creates a plan tailored to the specific needs of that person. Once the treatment goals are established, the skills to be learned are broken down into small, component steps. Treatment sessions focus on learning and practicing each step, and furnishing meaningful rewards as steps are learned, behaviors are spontaneously implemented, and goals are accomplished. ABA therapists also train caregivers and families so that behavioral progress occurs beyond the clinical setting.
What problems does ABA therapy treat?
One of the primary goals of ABA therapy is to decrease the outbursts and other nonproductive behaviors of children with autism. At the same time, ABA aims to remedy language deficits and help such children learn how to communicate successfully. ABA therapy helps children learn age-appropriate social skills and gain skills, such as attention and focus, that are necessary for school.