Not accepting new clients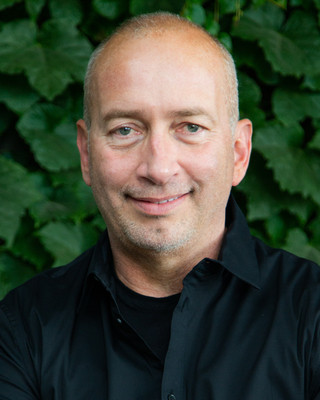 Michael J. Daine
Psychologist, PhD
Verified
3 Endorsed
I specialize in providing analytical psychotherapy & supervision. My hope is to help you look inward and discover how to live a more meaningful life. Each of us can understand our individuation story, find the courage to go beyond limiting narratives, and make the shift to align with our true self. Using an Analytical Psychology perspective, I offer individual and group psychotherapy, as well as clinical supervision, to facilitate deep transformation that continues long after our work is completed.
(970) 510-0940
Not accepting new clients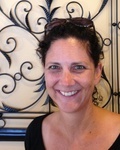 Ann-Marie Bowman
Clinical Social Work/Therapist, LCSW, EMDRII, OSW-C
Verified
My work is dedicated to helping people develop healthy and satisfying lives and relationships. Though it can be difficult to make the decision to begin psychotherapy, I have found that those who have sought my help have achieved valuable results. I offer confidential psychotherapy for individuals, couples and families. I have an expertise of working with clients dealing with issues of depression, anxiety and trauma, along with learning to cope with relationship issues and managing through difficult life transitions. I am committed to helping you receive the services best suited for you.
(970) 658-2404
Office is near:
Timnath,
CO
80547
& Online
Laissa Eschiletti Prati
Psychologist, PhD
Verified
I am a Licensed Psychologist with a Masters in Social and Institutional Psychology and Doctorate in Psychology from the Federal University of Rio Grande do Sul, Brazil. I enjoy helping families that are struggling with life challenges, postpartum mood and anxiety disorders, divorce and remarriage, relational issues, domestic violence, sexual abuse, drug dependency and abuse, stress, mood disorders, immigration, multicultural families, professional guidance, school adjustment and bullying.
(970) 223-2256
Office is near:
Timnath,
CO
80547
& Online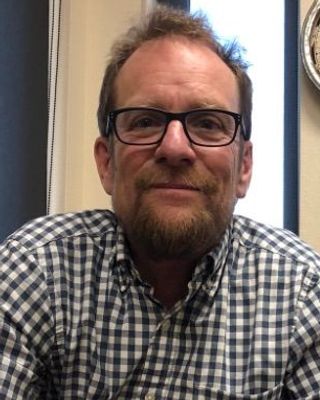 Peter Strebe
Counselor, MA, LPC
Verified
3 Endorsed
Therapy can be initially a very stressful undertaking, that may or should initiate change. I like to look at the positives of change and how that makes a person feel better about themselves and their outlook on life, now and in the future. In my 20 plus years of experience as a therapist I have found that the relationship between the client and therapist is most important for this to occur and for real healing to begin. I feel that my calm and excepting demeanor is a good fit for people to begin this process.
(970) 984-8984
Office is near:
Timnath,
CO
80547
& Online
Christi Piker
Counselor, MA, LPCC, EMDR
Verified
As humans we experience suffering (painful emotional states). This is normal...but what happens when you feel stuck here; as if you were living the same day over and over. Likely, your nervous system is overwhelmed and under-resourced. You attempt to cope the best way you know how. This might look like using substances, excessive sleeping or business, shopping, scrolling on media for hours, sex, self-harm, avoiding and people and responsibilities to name a few. While these are brilliant attempts to escape, numb or avoid the pain, it's not sustainable, nor should it be!
(970) 323-2471
Office is near:
Timnath,
CO
80547
& Online
---
See more therapy options for
---
Substance Use Therapists
How do substance and drug recovery or rehabilitation programs work?
In inpatient programs, individuals live in a facility with other clients in recovery; in outpatient programs, individuals reside at home. These facilities are staffed with healthcare professionals including physicians, nurses, psychologists, counselors, and psychotherapists. Staff often also includes people who have recovered themselves, serving as mentors and guides. These programs may use abstinence, harm reduction, detoxification, psychotherapy, and other methods.
How do 12-step programs combined with psychotherapy work?
Members of 12-step programs help each other reach abstinence and work to maintain it. These programs promote complete change in the individual's emotional, mental, physical, and even spiritual perspectives. Some programs require that new members attend 90 meetings in 90 days. Many people do attend these programs in conjunction with their work in psychotherapy; the combination of therapy along with 12-step can be extremely effective.
How does harm reduction combined with psychotherapy work?
According to the Substance Abuse and Mental Health Services Administration, harm reduction prevents death, injury, disease, overdose, and substance misuse. People who choose harm reduction for substance use reduce the amount of drugs they consume. It is not abstinence-based like a 12-step program, but combining harm reduction with psychotherapy proves to be effective for many people.
Are there specific medications for substance and drug use?
There are medications approved to treat substance use disorder—such as buprenorphine, methadone, naltrexone, and acamprosate. These medications do help people cope with substance use as well as avoid the problem of relapse. Naltrexone can help reduce cravings, methadone is an opioid medication used to treat severe pain, and acamprosate may help ease symptoms like poor sleep and anxious feelings.