Not accepting new clients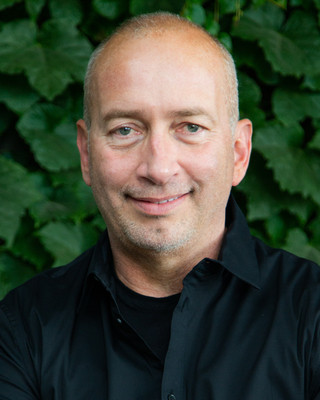 Michael J. Daine
Psychologist, PhD
Verified
3 Endorsed
I specialize in providing analytical psychotherapy & supervision. My hope is to help you look inward and discover how to live a more meaningful life. Each of us can understand our individuation story, find the courage to go beyond limiting narratives, and make the shift to align with our true self. Using an Analytical Psychology perspective, I offer individual and group psychotherapy, as well as clinical supervision, to facilitate deep transformation that continues long after our work is completed.
(970) 510-0940
Not accepting new clients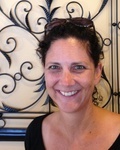 Ann-Marie Bowman
Clinical Social Work/Therapist, LCSW, EMDRII, OSW-C
Verified
My work is dedicated to helping people develop healthy and satisfying lives and relationships. Though it can be difficult to make the decision to begin psychotherapy, I have found that those who have sought my help have achieved valuable results. I offer confidential psychotherapy for individuals, couples and families. I have an expertise of working with clients dealing with issues of depression, anxiety and trauma, along with learning to cope with relationship issues and managing through difficult life transitions. I am committed to helping you receive the services best suited for you.
(970) 658-2404
Office is near:
Timnath,
CO
80547
& Online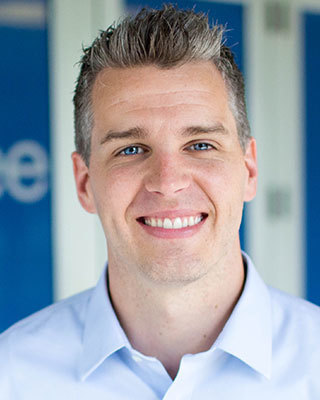 Kenneth Parnell
Psychologist, PhD
Verified
3 Endorsed
I have extensive experience working with depression, anxiety, ADHD, as well as other disorders. However, I take a relational perspective and don't define people by their symptoms. Stress, anxiety, depression, illness, can get in the way of the relationships we want. Even positive aspects of life, such as parenthood, education, and work can be obstacles to finding and maintaining close connection with others. I can help you learn to communicate more effectively, or get a handle on the anxiety or anger that hangs over everything you want to accomplish.
(970) 341-2212
Office is near:
Timnath,
CO
80547
& Online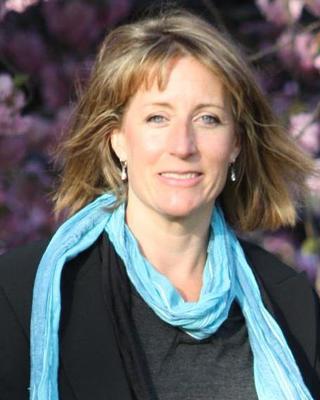 Lisa Wallace
Licensed Professional Counselor, LPC
Verified
***Schedule full. Not accepting new clients at this time*** Life can be complicated for different reasons. Sometimes more support can help. At any age, life can be overwhelming, negative behaviors can persist, relationships trapped in hurtful patterns, or inner worlds caught in negative thinking which stretch our coping, and cause stress. In all this WE WANT TO FEEL BETTER! Counseling offers a private, confidential space to get help. It is an honor to listen and join in your life story. I work with adults/couples/families/teens and children, listening to your goals to bring balance, health, wellness, peace and more happiness.
(970) 237-6166
Office is near:
Timnath,
CO
80547
& Online
---
See more therapy options for
---
Infidelity Therapists
How does therapy for infidelity work?
A skilled
infidelity
therapist will provide a safe space for clients to communicate their feelings and concerns. The goal is to be completely honest about what led to the cheating and how it has affected the entire family to prevent it from recurring in the future. The therapist will help the clients work on rebuilding mutual trust and respect and developing better communication and conflict-resolution skills. If the goal is to remain a couple, clients will learn the "danger signs" for their specific relationship, and they will make a renewed commitment to be faithful.
How long does therapy for infidelity take?
Recovery from infidelity can take time, and it can vary from person to person. Generally, a therapist will want to see the clients at least once a week for around six months. Then the sessions can be arranged as needed, depending on the clients' individual needs. While therapy may end or shift to an as-needed basis, it can take up to two years or more for some clients to fully recover from infidelity.
How does therapy help the partner who was cheated on?
When a client discovers their partner's infidelity, their trust in the relationship and in the life they had together may be shattered. They often experience mental health symptoms, such as anxiety, depression, grief, and post-traumatic stress disorder (PTSD). They don't always want to stay in the relationship; they may feel ambivalent or may even want to leave. Therapy gives these clients a safe and healthy way to communicate all of their complicated emotions and concerns.
How does therapy help the partner who committed infidelity?
Infidelity often occurs when one or both partners' emotional needs are not being met in the relationship. Therapy can help this client understand why they cheated and figure out how to address those unmet needs without resorting to infidelity in the future. This can lessen (but not entirely eliminate) the risk of repeated infidelity. Clients who cheat may also feel intense guilt about deceiving their partners, a sentiment that they can work through in therapy.