Waitlist for new clients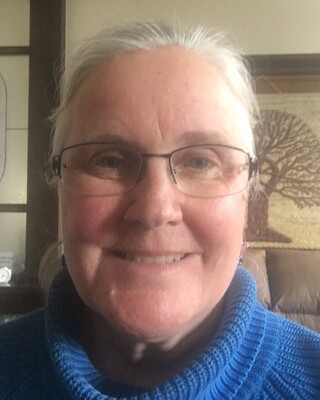 Kathryn Price Foster
Marriage & Family Therapist, MDiv, MS, LMFT
Verified
I have significant experience working with child abuse and neglect, family of origin issues, self-esteem,
infertility
, and graduate and college student life transitions.
Choosing a psychotherapist that fits your emotional needs and personal goals is an important decision. I am passionate to assist clients in their journey toward wholeness by utilizing evidence-based techniques including EMDR, IFS, Attachment and Family Systems. I have over 25 years of experience working with families, couples, parents, children, and individuals from diverse backgrounds. Areas of specialty include adoption and foster care, attachment and bonding, parenting, family and developmental transition issues, depression, anxiety, traumatic stress, and issues of faith and spirituality.
(970) 672-4733
Office is near:
Timnath,
CO
80547
& Online
Waitlist for new clients
Not accepting new clients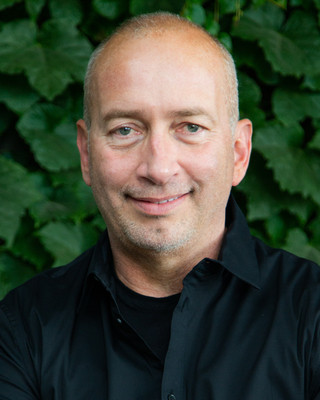 Michael J. Daine
Psychologist, PhD
Verified
3 Endorsed
I specialize in providing analytical psychotherapy & supervision. My hope is to help you look inward and discover how to live a more meaningful life. Each of us can understand our individuation story, find the courage to go beyond limiting narratives, and make the shift to align with our true self. Using an Analytical Psychology perspective, I offer individual and group psychotherapy, as well as clinical supervision, to facilitate deep transformation that continues long after our work is completed.
(970) 510-0940
Not accepting new clients

Marcia McConnell Ranch
Clinical Social Work/Therapist, LCSW
Verified
1 Endorsed
Neuroscience offers promising directions to empower behavioral change. I employ emerging knowledge and strategies to help you change your brain. Using principles of positive psychology, I create an appreciative framework for therapy. Mindfulness practices assist my clients to move beyond difficulties and experience sustainable change. Stress, anxiety and depression are at epidemic proportions for Americans. As a skillful, experienced therapist, I will build a partnership with you to address problems, build your personal resources and discover your path to a more rewarding, enriched life.
(970) 422-1085
Office is near:
Timnath,
CO
80547
& Online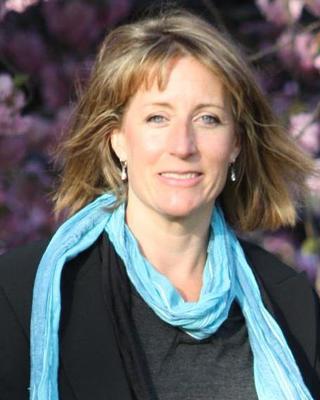 Lisa Wallace
Licensed Professional Counselor, LPC
Verified
***Schedule full. Not accepting new clients at this time*** Life can be complicated for different reasons. Sometimes more support can help. At any age, life can be overwhelming, negative behaviors can persist, relationships trapped in hurtful patterns, or inner worlds caught in negative thinking which stretch our coping, and cause stress. In all this WE WANT TO FEEL BETTER! Counseling offers a private, confidential space to get help. It is an honor to listen and join in your life story. I work with adults/couples/families/teens and children, listening to your goals to bring balance, health, wellness, peace and more happiness.
(970) 237-6166
Office is near:
Timnath,
CO
80547
& Online
---
See more therapy options for
---
Infertility Therapists
How can infertility affect couples and their relationship?
Clients who are dealing with
infertility
may experience conflict and communication problems. It's not unusual for shame, blame, and guilt to arise in cases of infertility, whether the source of the problem is one partner or both. This means that clients are upset and pulling away from their partner just when they need them the most. Some clients may find it difficult to spend time around friends and family who are pregnant. Friends and family can also make hurtful comments that increase tension during this time.
How does therapy for infertility issues work?
The therapist will begin by gathering information about the client or couple and make a treatment plan for their specific concerns. In addition to addressing common mental health issues, such as
anxiety
,
depression
, and trauma reactions or
PTSD
, therapists can help clients improve their decision-making and deal with stressors unique to infertility. Some examples include coping with the "two-week wait" before a pregnancy test, the distress associated with a failed attempt or miscarriage, and the shame and blame sometimes associated with reproductive concerns.
What type of therapy is best for infertility issues?
Many therapists offer psychotherapy for individuals and couples who are dealing with infertility issues. Some helpful therapeutic approaches include
cognitive behavioral therapy (CBT
), which can aid clients in reframing negative thoughts about their situation. Expressive writing and art therapy can help clients process difficult feelings. Clients might also benefit from group therapy to experience support from others who are dealing with the same problems.
How long does therapy for infertility issues take?
There is no set length for therapy that addresses infertility or reproductive concerns. Some clients might find it helpful to continue therapy during their pregnancy to have healthy ways to cope with any associated stress, anxiety, depression, or trauma. Some clients who decide not to pursue fertility treatments might benefit from the support of a therapist. The duration of therapy varies depending on the individual client's specific needs and goals.