Not accepting new clients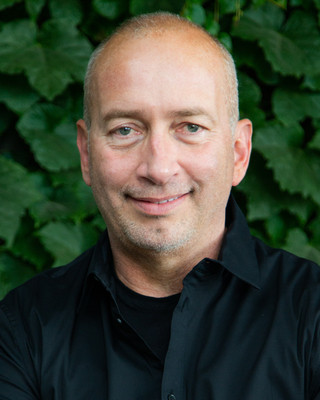 Michael J. Daine
Psychologist, PhD
Verified
3 Endorsed
I specialize in providing analytical psychotherapy & supervision. My hope is to help you look inward and discover how to live a more meaningful life. Each of us can understand our individuation story, find the courage to go beyond limiting narratives, and make the shift to align with our true self. Using an Analytical Psychology perspective, I offer individual and group psychotherapy, as well as clinical supervision, to facilitate deep transformation that continues long after our work is completed.
(970) 510-0940
Not accepting new clients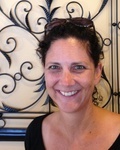 Ann-Marie Bowman
Clinical Social Work/Therapist, LCSW, EMDRII, OSW-C
Verified
My work is dedicated to helping people develop healthy and satisfying lives and relationships. Though it can be difficult to make the decision to begin psychotherapy, I have found that those who have sought my help have achieved valuable results. I offer confidential psychotherapy for individuals, couples and families. I have an expertise of working with clients dealing with issues of depression, anxiety and trauma, along with learning to cope with relationship issues and managing through difficult life transitions. I am committed to helping you receive the services best suited for you.
(970) 658-2404
Office is near:
Timnath,
CO
80547
& Online

Marcia McConnell Ranch
Clinical Social Work/Therapist, LCSW
Verified
1 Endorsed
Neuroscience offers promising directions to empower behavioral change. I employ emerging knowledge and strategies to help you change your brain. Using principles of positive psychology, I create an appreciative framework for therapy. Mindfulness practices assist my clients to move beyond difficulties and experience sustainable change. Stress, anxiety and depression are at epidemic proportions for Americans. As a skillful, experienced therapist, I will build a partnership with you to address problems, build your personal resources and discover your path to a more rewarding, enriched life.
(970) 422-1085
Office is near:
Timnath,
CO
80547
& Online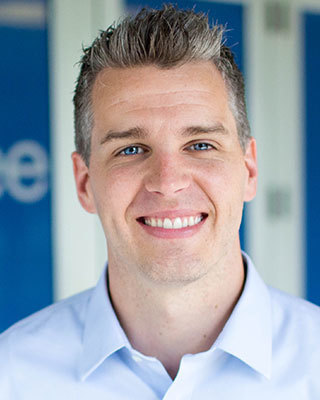 Kenneth Parnell
Psychologist, PhD
Verified
3 Endorsed
I have extensive experience working with depression, anxiety, ADHD, as well as other disorders. However, I take a relational perspective and don't define people by their symptoms. Stress, anxiety, depression, illness, can get in the way of the relationships we want. Even positive aspects of life, such as parenthood, education, and work can be obstacles to finding and maintaining close connection with others. I can help you learn to communicate more effectively, or get a handle on the anxiety or anger that hangs over everything you want to accomplish.
(970) 341-2212
Office is near:
Timnath,
CO
80547
& Online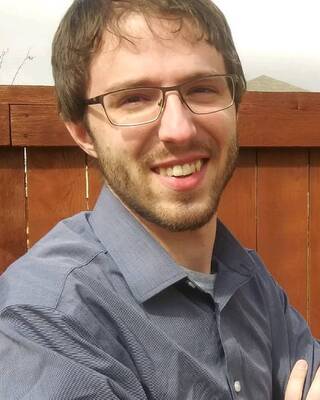 Dominic Joseph Smith
Licensed Professional Counselor, MS, LPC, RPT
Verified
I have diverse clinical experience with children and their families in community settings, as well as in elementary and pre-school settings. I also have great experience with helping children navigate developmental disabilities, behavioral and mood disorders, divorce, separation, and stepfamily dynamics. I have worked with many children who have been exposed to trauma including, abuse, neglect, and domestic violence. I believe that involving the family, parents, and other primary caregivers in the therapeutic process provides the best possible resolution for the toughest challenges.
(970) 426-0083
Office is near:
Timnath,
CO
80547
& Online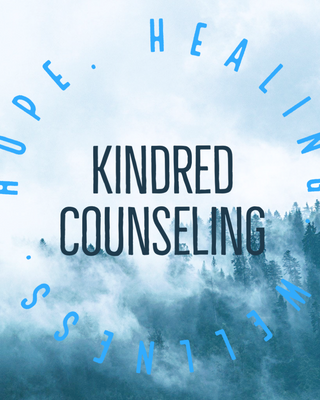 Kindred Counseling, LLC
Here at Kindred Counseling we welcome you to a safe space where you can feel cared for, heard, and accepted. We want to acknowledge your journey and walk alongside you through life's obstacles and adventures. Your courage for stepping into this process is admired and we understand the desire for inner healing and peace. Our role is to help you cultivate sustainable growth and holistic restoration through self discovery and wellness exploration.
(970) 650-5323
Office is near:
Timnath,
CO
80547
& Online
---
See more therapy options for
---
Emotionally Focused Therapists
Who is emotionally focused therapy for?
Emotionally focused therapy (EFT
) is for couples who are emotionally distressed, stuck in an unsatisfying relationship pattern or feeling deeply alienated. They may even believe the relationship is beyond repair. Very often, the partners display intense anger, fear, grief, loss of trust, or a sense of betrayal in the relationship. In addition, EFT is helpful to couples and individuals who have difficulty expressing emotions and those who have trouble regulating emotions.
Why do people need emotionally focused therapy?
People need emotionally focused therapy because the need for others is built into the brain, but the pressures of daily life can erode feelings of love, and couples often do not have the skills to find their way back to the comfort of each other. Instead, they may be stuck in repetitive patterns of anger, fear, grief, loss of trust, or a sense of betrayal. Emotionally focused therapy regards such strong negative feelings as expressions of protest over the loss of connection and turns them into pathways of reconnection.
What happens in emotionally focused therapy?
Over the course of eight to 20 weekly sessions, couples de-escalate their negative emotional reactivity to one another so that they can listen to each other and be responsive to each other's needs. Then the deep emotional and physical bond is restored, giving partners a sense of comfort and security, which they can use to solve whatever problems come their way. The therapist plays an active role, helping partners understand how anger and withdrawal are actually misguided cries for connection.
What problems does emotionally focused therapy treat?
EFT is designed to help couples stuck in dysfunctional relationship patterns regain closeness and rebuild their relationship. Typically, such couples experience considerable distress, with partners feeling alienated and distrustful of one another, not certain their relationship can survive. EFT is also helpful to individuals experiencing attachment-related fears of loss; it helps them learn to use their fears as a way of eliciting the closeness they desire.