Waitlist for new clients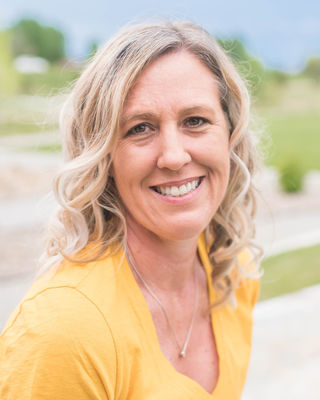 Lily Maino
Licensed Professional Counselor, MS, LPC
Verified
I know that choosing a counselor or therapist is a very personal and individual process. With over 10 years of experience working with Children, Adults, Families, and Couples, I have seen my clients make significant changes to improve their lives and the lives of those they love. I feel honored to be a part of and to witness my clients growth and progress. As a Licensed Professional Counselor, I believe deeply in the power of counseling and would be happy to meet with you to discuss your specific needs.
(970) 295-4025
Timnath,
CO
80547
& Online
Waitlist for new clients
Not accepting new clients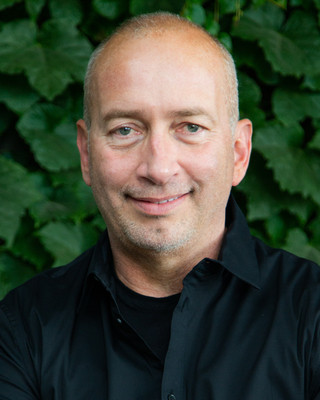 Michael J. Daine
Psychologist, PhD
Verified
3 Endorsed
I specialize in providing analytical psychotherapy & supervision. My hope is to help you look inward and discover how to live a more meaningful life. Each of us can understand our individuation story, find the courage to go beyond limiting narratives, and make the shift to align with our true self. Using an Analytical Psychology perspective, I offer individual and group psychotherapy, as well as clinical supervision, to facilitate deep transformation that continues long after our work is completed.
(970) 510-0940
Not accepting new clients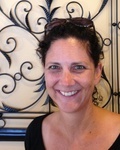 Ann-Marie Bowman
Clinical Social Work/Therapist, LCSW, EMDRII, OSW-C
Verified
My work is dedicated to helping people develop healthy and satisfying lives and relationships. Though it can be difficult to make the decision to begin psychotherapy, I have found that those who have sought my help have achieved valuable results. I offer confidential psychotherapy for individuals, couples and families. I have an expertise of working with clients dealing with issues of depression, anxiety and trauma, along with learning to cope with relationship issues and managing through difficult life transitions. I am committed to helping you receive the services best suited for you.
(970) 658-2404
Office is near:
Timnath,
CO
80547
& Online

Marcia McConnell Ranch
Clinical Social Work/Therapist, LCSW
Verified
1 Endorsed
Neuroscience offers promising directions to empower behavioral change. I employ emerging knowledge and strategies to help you change your brain. Using principles of positive psychology, I create an appreciative framework for therapy. Mindfulness practices assist my clients to move beyond difficulties and experience sustainable change. Stress, anxiety and depression are at epidemic proportions for Americans. As a skillful, experienced therapist, I will build a partnership with you to address problems, build your personal resources and discover your path to a more rewarding, enriched life.
(970) 422-1085
Office is near:
Timnath,
CO
80547
& Online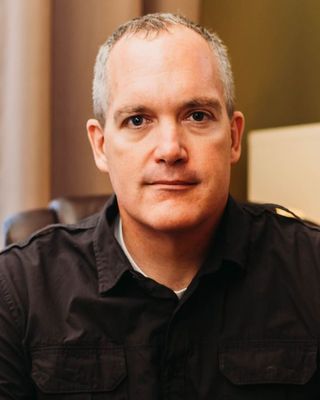 Patrick Preston
Psychologist, Psy, D
Verified
5 Endorsed
Life is full of surprises. Some are good, and some are painful. The exact details of pain are always unique. Themes I am familiar with include working with survivors of trauma and accumulated hardship, end-of-life preparation, grief, identity, depression, and struggles with intimacy. I enjoy helping individuals grow beyond the hardships of the past and find ways to thrive and live with openness and enthusiasm.
(970) 446-8574
Office is near:
Timnath,
CO
80547
& Online
---
See more therapy options for Timnath
---
Dissociative Disorders (DID) Therapists
How does therapy for dissociative disorders work?
Dissociation
may be triggered by stress or other upsetting circumstances, and therapy can address the traumatic events at the core of an individual's dissociation. Understanding why a person may dissociate can help the therapist and the individual come up with alternative methods of coping. A person with a dissociative disorder may get stuck on negative thinking, for example, and treatment like cognitive behavioral therapy is a gold standard for breaking such thinking. And dialectical behavior therapy, for example, can help a person manage their anguish through better emotion regulation.
Which therapies are best for dissociative disorders?
Specific approaches used by professionals include
cognitive behavioral
,
dialectical behavior
,
psychodynamic
,
schema therapies
, among others. Cognitive behavioral and dialectical behavior therapies are two widely used therapies that can help individuals with painful memories and past traumas. These therapies work to integrate an individual's different identities into one person.
Are there specific medications for dissociation?
There are no specific medications prescribed for dissociative disorders. However, psychosis, depression, anxiety, and/or panic often co-occur in dissociative disorders. A psychiatrist may prescribe medications for any accompanying symptom—which may include antipsychotics like aripiprazole, antidepressants like selective serotonin reuptake inhibitors, or anti-anxiety drugs like benzodiazepines.
How often and how long are therapy sessions?
Like any type of therapy, sessions depend on the individual. Patients may see improvement within 15 to 20 sessions, at an average of 50 minutes per session, others may opt for 20 to 30 sessions over, perhaps, a six-month period. There are still other patients, especially those who have co-occurring conditions like depression and anxiety, who may need to continue sessions for up to 12 to 18 months.