More Therapists Nearby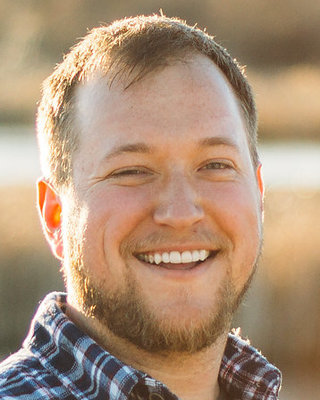 Hudson Gray Wilkins
Licensed Professional Counselor, MA, LPC, EMDR, IFS, SPT
Verified
1 Endorsed
I help clients learn to; notice your thoughts, emotions, and feelings again so you can stop
panic
attacks before they happen - stop yelling at your kids before you start - begin saying yes to life before you automatically say no - notice how there is safety and pleasure in your body - and, break away from internal conflicts that leave you stuck.
Do you need the pain of yesterday to stop interfering with your aliveness and pleasure today? Is there a part of you that's says, "it's too much to look at all the crap I've been though. Just make it go away"? It's so disheartening to try and find a therapist that you actually feel connected to. Feel safe with. Feel seen by. When all the hurts and broken relationships of the past crash against the hopes of your future a therapist that's confronted their own privileged place in this world and healed through their own traumas, addiction, and battles with mental illness can be a saving grace.
(615) 603-3108
Office is near:
Fort Collins,
CO
80528
Leigh Reineke
Now offering immediate in-person and virtual sessions. I specialize in working with individuals who are experiencing
panic
, depression,
anxiety
, and anger as a result of complex trauma. You may feel alone, have a lot of negative self-talk, feel like you don't belong, and might be having trouble navigating your life as those old coping skills are causing disruptions in your relationships, work life, or role as a parent. I can help you untangle the thoughts and feelings you're having so you can find a path forward.
(970) 633-1463
Office is near:
Windsor,
CO
80528
& Online
Not accepting new clients
Alison Hartman
Marriage & Family Therapist, MA, LMFT
Verified
1 Endorsed
1 in 7 women struggle with postpartum depression and/or
anxiety
and those women get better with treatment.
Bringing home a new baby is a time filled with joy and happiness, but for some reason you don't feel that way, and find yourself feeling overwhelmed, disconnected, irritated, your mind is filled with scary thoughts, or worry that something bad may happen to your baby. Maybe you haven't shared these thoughts with anyone else for fear of judgment or that someone will take your baby away or think you're not fit to be a mother. All of these unwanted thoughts and feelings leave you wondering if you will ever feel yourself again and find relief.
(970) 548-8967
Not accepting new clients