Not accepting new clients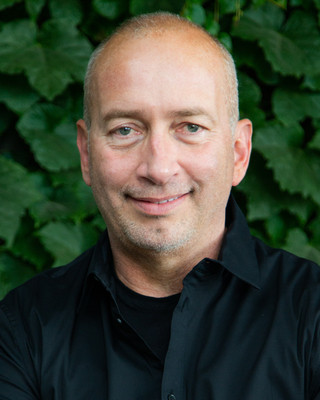 Michael J. Daine
Psychologist, PhD
Verified
3 Endorsed
My form of psychotherapy is a unique approach rooted in modern psychodynamic, relational, Jungian analytical, and
addiction
practice.
I specialize in providing analytical psychotherapy & supervision. My hope is to help you look inward and discover how to live a more meaningful life. Each of us can understand our individuation story, find the courage to go beyond limiting narratives, and make the shift to align with our true self. Using an Analytical Psychology perspective, I offer individual and group psychotherapy, as well as clinical supervision, to facilitate deep transformation that continues long after our work is completed.
(970) 510-0940
Not accepting new clients
Christi Piker
Counselor, MA, LPCC, EMDR
Verified
As humans we experience suffering (painful emotional states). This is normal...but what happens when you feel stuck here; as if you were living the same day over and over. Likely, your nervous system is overwhelmed and under-resourced. You attempt to cope the best way you know how. This might look like using substances, excessive sleeping or business, shopping, scrolling on media for hours, sex, self-harm, avoiding and people and responsibilities to name a few. While these are brilliant attempts to escape, numb or avoid the pain, it's not sustainable, nor should it be!
(970) 323-2471
Office is near:
Timnath,
CO
80547
& Online
Laissa Eschiletti Prati
Psychologist, PhD
Verified
I am a Licensed Psychologist with a Masters in Social and Institutional Psychology and Doctorate in Psychology from the Federal University of Rio Grande do Sul, Brazil. I enjoy helping families that are struggling with life challenges, postpartum mood and anxiety disorders, divorce and remarriage, relational issues, domestic violence, sexual abuse, drug dependency and abuse, stress, mood disorders, immigration, multicultural families, professional guidance, school adjustment and bullying.
(970) 223-2256
Office is near:
Timnath,
CO
80547
& Online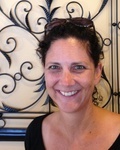 Ann-Marie Bowman
Clinical Social Work/Therapist, LCSW, EMDRII, OSW-C
Verified
My work is dedicated to helping people develop healthy and satisfying lives and relationships. Though it can be difficult to make the decision to begin psychotherapy, I have found that those who have sought my help have achieved valuable results. I offer confidential psychotherapy for individuals, couples and families. I have an expertise of working with clients dealing with issues of depression, anxiety and trauma, along with learning to cope with relationship issues and managing through difficult life transitions. I am committed to helping you receive the services best suited for you.
(970) 658-2404
Office is near:
Timnath,
CO
80547
& Online
---
See more therapy options for Timnath
---
Addiction Therapists
What is the best therapy for addiction?
Addiction
treatment will be tailored to the individual. People seeking help for addiction—whether with a psychotherapist, in an outpatient clinic, or in a residential program—should expect to engage in multiple types of treatments, sometimes including medication. For anyone recovering from addiction, avoiding situations in which one has typically used a substance is essential, as is the support of close connections. Since substance use disorders tend to co-occur with underlying mental health conditions such as anxiety or depression, those must also be addressed as part of any recovery plan.
How long does therapy for addiction take?
There is no set timeline for recovery from addiction. Patients and their families should expect the work to last several months, if not longer. Residential treatment programs may be based on a stay of 30, 60, or 90 days, with continuing work after release, but only about 1 percent of people are treated in such facilities. Ceasing use is just the first step; therapy to help maintain abstinence and effect behavior change must follow. The process of recovery, neuroscience has shown, involves brain cells recovering the capacity to respond to natural sources of reward and restore control over the impulse to use. Another definition of recovery is restoring voluntary control over one's substance use and retaking all of one's previous responsibilities.
How effective is drug addiction treatment?
Substance use disorders are treatable and remission is achievable for many who seek recovery; by some estimates, more than three-quarters of people who become addicted to alcohol or drugs recover. But that success rarely occurs quickly or on a set timeline; relapse is not only common, but many therapists and clinicians view it as a normal part of the process—not always a sign that a person has returned to addiction, but a signal that their treatment should be adjusted to help them regain control. Overall, research suggests, five years after the end of substance use, one's risk of relapse is no greater than that of others who had not faced addiction. Other experts believe that complete abstinence is not the only measure of recovery, and that, through effective treatment, many people can learn to control their use.
How can you get addiction treatment for someone?
The most important factor in recovery from addiction is widely understood to be an individual's commitment to change. For that reason, "interventions" in which friends and family gather to urge or force someone to begin immediate treatment often backfire; even when such efforts do lead someone to begin treatment, they may be less likely to stay than those who are self-driven. Still, family members can play an important role in supporting an individual who seeks help and can take part in family therapy as one element of a loved one's treatment.