Waitlist for new clients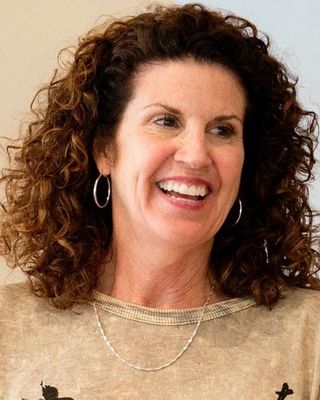 Christina Louise Tindle
Licensed Professional Counselor, LPC, CAC-III, CCTP
Verified
I have had a fun career with decades of experience working with individuals, couples, families, children, Olympic athletes, pilots, business owners, groups, and teenagers. I love people and guide all to higher personal satisfaction. Life taught that when I released inner passion, personal transformation was realized. Happiness comes from living authentically and I live that truth myself. 30 years as a bush pilot, racing vintage cars, riding motorcycles over Colorado mountains, 20 mile BMT ski races have all enhanced my clinical skills because living authentically affirmed my approach to happiness.
Ashley Connolly
Counselor, MA, LPC
Verified
2 Endorsed
I work collaboratively to help you become aware of your strengths and start finding solutions that will enhance your life. I believe within each of us lies the solution to any life challenge, and it is my role to help you uncover your innate wisdom and inner strength to heal. My style of therapy can be described as compassionate, collaborative, holistic, and directive. We will work together to develop your goals for therapy, and my approach will be tailored to your specific situation and your personality. You can heal your life, and I am here to help.
Perrin Elisha
Psychologist, PhD
Verified
I am most effective helping people overcome barriers to healthy relationships and finding the care, closeness, and satisfaction available in life. The happiest people almost always site their intimate relationships as the most meaningful and gratifying part of life. I can help you improve your capacity for and the quality of these relationships -- starting with your relationship to yourself. A therapeutic relationship is a great place to learn and talk frankly about how relationships work!
Not accepting new clients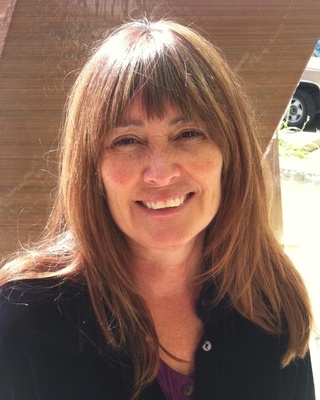 Kym Allison
Art Therapist, MA, ATR-BC
I use a client-centered approach that nurtures self discovery & personal growth. This therapy is suited to individuals moving through life transition periods such as divorce, aging, teens, career changes, brain injury, life style changes, emerging self awareness and addiction recovery. I use traditional talk therapy or a combination of talk therapy and art psychotherapy. Using art works around verbal defense mechanisms and intellectualizing that can stall the therapeutic process. The combination of talk and art therapy works well for clients that have not had good progress in traditional talk therapy or feel that they relapse into old thinking or patterns.
(970) 315-4323
Office is near:
Aspen,
CO
81611
Not accepting new clients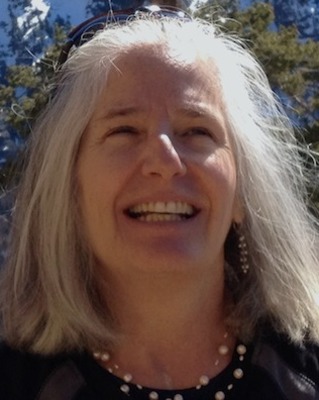 Beth Berkeley Counseling, LLC
Licensed Professional Counselor, MA, CAS, LPC
Verified
I like to work with individuals, couples, and families. My specialty is working with anyone who has a loved one with an alcohol or drug problem. If you or your loved one has problems with the use of substances, I am happy to talk with you about change and the possibilities of a new way to live. I am accepting new clients.
(970) 718-9145
Office is near:
Aspen,
CO
81611
& Online
Carol Grace
Marriage & Family Therapist, MA, LMFT
Verified
I help people with relationship concerns of all kinds; behavioral problems, mental and emotional disorders, lifestyle improvement. Integral psychotherapy approaches (integrating all aspects of life: spirituality, nutrition, neurobiology, relationships, meditation, work, community, values); couple distress or strengthening; divorce, infidelity, depression, anxiety, stress, co-dependency, substance recovery, family of origin issues; anger, internet addictions, intimacy and self-esteem issues, grief and loss, life transitions: aging, death, chronic illness, career changes, re-location, empty nest; mind-body-spirit integration.
(970) 279-1936
Office is near:
Aspen,
CO
81612
& Online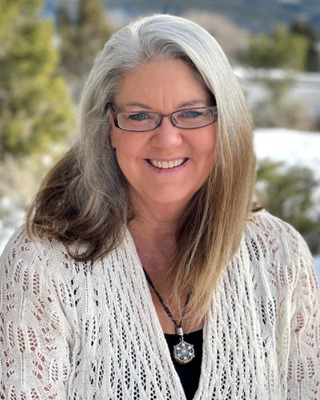 Julie Anne Martin
Licensed Professional Counselor, MA, LPC, DVM
Verified
2 Endorsed
Shift, Discover, Integrate, Transform. Counseling can be helpful for a range of people and needs-whether you'd like to explore new goals, are searching for greater fulfillment and joy in your life, and/or need to address deeper emotional issues or adverse/traumatic life events. If you have been feeling stuck in ways of feeling, thinking or acting, I offer ways to get unstuck, freeing up energy to direct towards what is important to you for your life. I look forward to co-creating a transformative counseling experience with you!
(970) 712-5581
Office is near:
Aspen,
CO
81611
& Online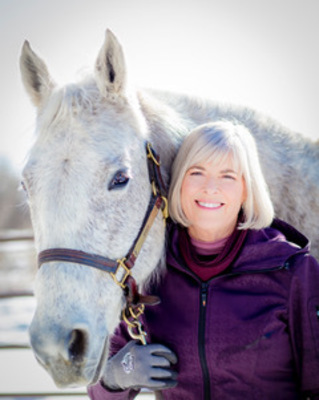 Nancy Gex Jones
Unlicensed Psychotherapist, MA
Verified
1 Endorsed
Non judgement and unconditional acceptance are the cornerstones of my practice. My strength is looking at each client's issues as opportunities for learning. Body centered education, teaching how emotional feelings become feelings in the body, is emphasized. Learning from my client's current awareness is the goal in any session. My work is non-religious but spiritual. My intention is to have each client lose the need for ongoing therapy. I have been successful in helping hundreds of individuals. I see adults, teens, couples and groups. I have offered Equine assisted therapy as an adjunct to my practice since 1999.
(970) 426-0169
Office is near:
Aspen,
CO
81612
& Online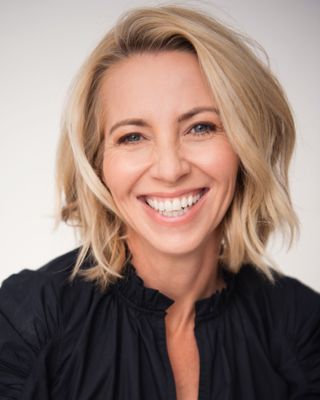 Jocelyn Jenkins
Licensed Professional Counselor, LPC, CYT-300, CMT
Verified
Cultivating joy and healthy habits, requires creating a consistent space to practice and learn new ways of being. Did you know your mind is more wired to produce anxiety and depression than joy? Neuroscientists say, when you make a space to learn and practice skills that generate more joy, calm and acceptance; practices lead to long-term fulfillment and happiness. Burnout, abandoning your dreams, anxiety, overwhelm, feeling lost, an extra glass of wine-all can lead to a vicious cycle of not feeling good. I can help you break that cycle. Integrating the body, breath practices, and neuroscience into therapy leads to lasting changes.
(720) 459-4580
Office is near:
Aspen,
CO
81611
& Online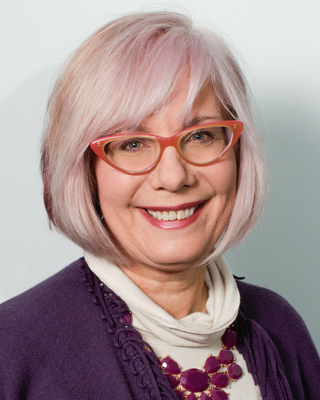 Kimberly Donars
Licensed Professional Counselor, LPC
Verified
Using both therapy and very effective nutritionally based coaching, I can support you or your older adolescent to live a happier, healthier life. Do you have trouble focusing, feel anxious, depressed or want to be more organized, and plan better? Do you procrastinate? Feel tired too often? Drink or smoke a bit too much? Is advancing age becoming more of a challenge? Do issues with relationships trouble you? Is insomnia, or ruminating overwhelming you, and holding you back? Would you like to fulfill more of your goals and dreams? Live a more creative and/or adventurous way?
(720) 466-2785
Office is near:
Aspen,
CO
81611
& Online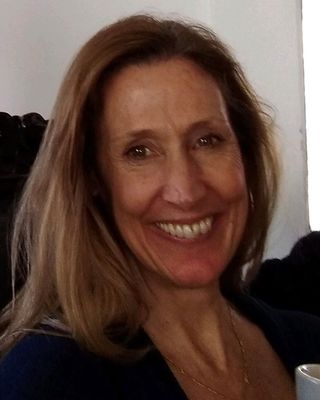 Julie Morgan
Licensed Professional Counselor, MA, LPCC
Verified
I have worked in mental health for 12 years. I am a Licensed Professional Clinical Counselor and have additional training with Harvard Medical School in Global Mental Health and Traumatic recovery. I have worked within many cultures and contexts including high level business executives, veterans, Indigenous and refugee populations. I work with individuals and couples. I work to enhance communication and agency.
(970) 696-8080
Office is near:
Aspen,
CO
81612
& Online
Alex Widas
Registered Psychotherapist, LMT, CHT, CDHP, Rev
Verified
I am an Integrative Somatic Psychotherapist & Coach. I specialize in helping people retune their nervous systems, attune to the wisdom inherent in their own bodies and in nature, and fully embody their purpose and a sense of belonging in the world. This is a collaborative exploratory process in which you are the expert of your own experience and I am a supporter and advocate. If you are struggling with stress or trauma, disconnection from your body, looking for a sense of purpose and belonging, or trying to unlock your highest potential, I am here to serve you.
(802) 242-8089
Office is near:
Aspen,
CO
81611
& Online
---
See more therapy options for Aspen