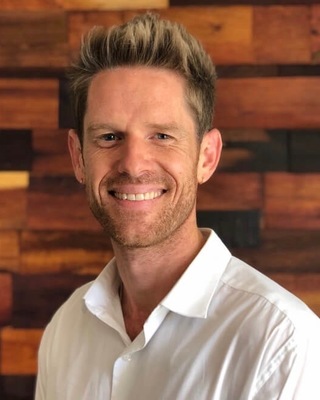 Brock M Tuller
Marriage & Family Therapist, MA, LMFT
Verified
1 Endorsed
We all carry unique burdens of the mind, pains of our history, and cultural programming. It is true that we all experience suffering in one form or another as a natural part of life. It is also true that this suffering can be transformed and transcended. Through this transformation it is possible to experience a more connected relationship with the world within and around us. I am open to serve those experiencing PTSD, depression, anxiety, addiction, chronic pain, and spiritual confusion. I am also open to serving those interested in cultivating meditation and other spiritual practices, and generally enhancing quality of life.
(760) 253-1650
Yucca Valley,
CA
92284
& Online
Jeff Eamer
Marriage & Family Therapist, MA, AMFT, CRT
Verified
The word psychotherapy means "healing of the soul." If you're like most, your soul has been wounded. Sometimes it's nobody's fault. Sometimes it is. You may have been wounded recently; or, more likely, when you were younger. And so, as a result, you've adopted beliefs, created stories, and implemented strategies to protect your soul from further wounding. But if you're reading this, those beliefs, stories, and strategies are not working anymore.
(424) 543-3354
Yucca Valley,
CA
92284
& Online
Mark Rodgers
Relationships shouldn't be complicated or hurtful things. We can help you with the relationships in your life, by helping you better understand yourself. We can help you form healthy boundary in your relationships so that you can feel safe about yourself and others. Our clinic has profound understanding of abuse issues and relationships whether it's family, spouse/partner, friends or coworkers. We can help you with trauma that is preventing you from being all you can be. Please feel relaxed to call us.
(760) 253-1687
Yucca Valley,
CA
92284
& Online
Sandra Gail Curry
Psychologist, PsyD
Verified
As a licensed psychologist in the state of California, I work with people who are experiencing depression and other mood disorders, anxiety, medical problems, relationship and family issues, and challenges with addiction. I welcome patients from a variety of background, spiritual traditions and sexual orientations. I am located in Palm Springs and Palm Desert and often work with patients on a sliding fee scale.
(760) 237-4141
Office is near:
Yucca Valley,
CA
92284
More Therapists Nearby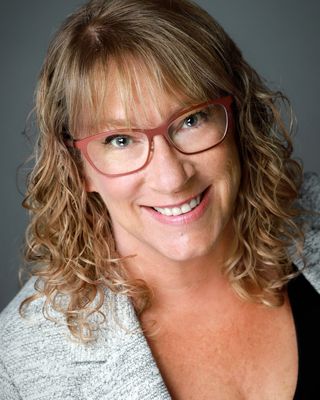 Candice Amber Packard
Marriage & Family Therapist, LMFT
Verified
3 Endorsed
Do you ever feel completely overwhelmed, stressed out, or totally exhausted? Do your emotions get the best of you & leave you feeling stuck, angry, scared? Are you ready to make some big changes in your life & get back to who you truly are? My name is Candice & I love holding space for you to explore your thoughts, feelings, & worries without judgment. I create a safe environment for you to develop empowered coping skills, gain more self-awareness, & work on habits you'd like to change. I'll guide you to learn more about your inner world so you can improve, appreciate, & communicate effectively with yourself & your outer world.
(760) 278-7869
Joshua Tree,
CA
92252
& Online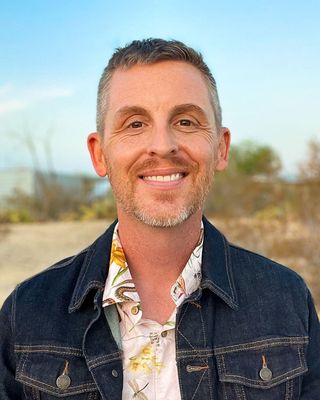 Jared Anderson
Marriage & Family Therapist, MS, LMFT
Verified
7 Endorsed
I help professionals in film/TV, academia, design, & corporate heal from trauma. You may excel in some areas while quietly suffering anxiety, depression (stuck/lost), and relationship pain. A past with abuse/neglect, emotional disconnect can result in a mix of both thriving and overactive survival instincts. I provide a warm judgment-free space, strict confidentiality, modern research-based techniques, and 25 years of mental health experience. I offer EMDR, parts work (like IFS, etc.), Somatic Experiencing, & psychedelic therapy. I also specialize in work with the ASD (autism), DID/DDNOS, & LGBTQ+ communities.
(213) 372-0180
Joshua Tree,
CA
92252
& Online
Daniel James O'Connell
Clinical Social Work/Therapist, MA, LCSW
Verified
We can sometimes find ourselves journeying through difficult and uncertain times; believing ourselves to be lost and without a clear direction - therapy offers an opportunity to gain tools for that journey with someone who will believe in your potential for change, and help you to witness your narrative through a more objective and empowered lens. A therapist is a mirror, enabling you to see the totality of your being, and all that has contributed to your existence - together we find ways to rearrange, change and rejoin your life.
(760) 422-3309
Office is near:
Joshua Tree,
CA
92252
& Online
---
See more therapy options for Yucca Valley
---
Men's Issues Therapists
Is therapy for men different than it is for women?
Therapeutic treatments and types are the same for men as they are for women, with the same protocols followed and the same strategies employed. Discussing one's feelings and emotions is an integral part of most therapies, and some men find doing so more challenging. Therapists can help clients through the process; some specialize in treating men for this reason.
How do you encourage a man to go to therapy?
It's helpful to express your concern and love for the person while framing therapy as a tool for improving their life. Offering specific examples of how an individual's behavior affected either himself or others should be done with compassion and with empathy. It may be useful to devise a game plan—breaking the process down into parts, such as finding a therapist, making appointments, and looking into insurance coverage.
How can men prepare for therapy?
Men can prepare for therapy by approaching the process with an open mind, being willing to talk about their challenges, and giving treatment the time to work. Before a session, an individual may want to reflect on how they've felt since the last session and what's happened in their lives. It can be useful for men who struggle to recall their emotional states to write down notes between sessions about their response to a given event or how they were feeling at a particular time.
What should men know about the process of therapy?
One of the most common reasons men don't seek therapy is the notion that there's something wrong with them if they do. Men should know that just because they're seeking therapy doesn't mean they're mentally ill or damaged in some way. In the same way people work on their bodies through exercise or a craft through practice, therapy can be a way to improve the mental and emotional skills needed to be productive and effective partners, employees, and people in all realms of life.