Waitlist for new clients
Agape Counseling Center and Network
Marriage & Family Therapist, LMFT, EdD
Verified
5 Endorsed
We offer individual and group
grief
support as needed.
I am the Executive Director of The Agape Counseling Center and Network in Fairfield. We have Licensed Clinicians, Associate Clinicians, and Student Clinicians who work at our center to meet the mental wellness needs of our clients. We pride ourselves on our diversity and sensitivity to culture and cultural issues and concerns. We each have a passion for what we do as we keep our entire community in mind.
(707) 927-4282
Office is near:
Suisun City,
CA
94585
& Online
Waitlist for new clients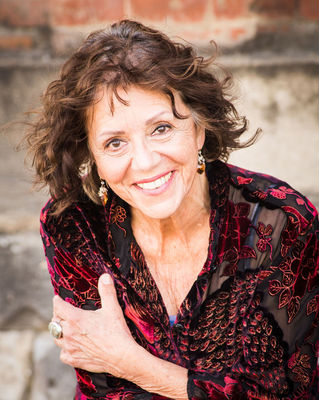 Judith Blackbird Joinville
Marriage & Family Therapist, MA, MFT
Verified
I have had advanced training in EMDR, Brainspotting and Biofeedback, all of which utilize mind/body strategies for reactions that result from extreme
grief
and traumatic events including those from childhood.
When you are searching for a therapist the many choices may be confusing. There are so many different ways to describe a safe place where one can explore options, learn to communicate more effectively, debrief from previous hurts, exploitations or resolve a current crisis. Achieving a higher standard of life through self awareness and for some, banishing the self talk of shame and low self esteem which brings many to seek help. As your therapist, I incorporate my own personal work, training and supervison and above all, the experience of working with clients for the past 30 years.
(707) 633-4103
Office is near:
Suisun City,
CA
94585
& Online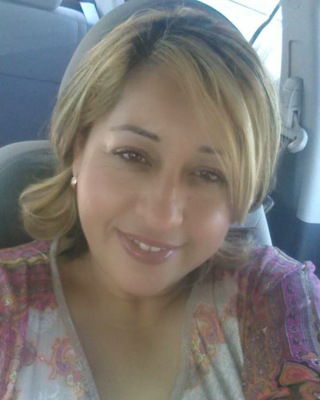 Ofelia Ramirez
Marriage & Family Therapist, MA, LMFT
Verified
My specialty is treating people dealing with
grief
and
loss
, domestic violence, effects of trauma, painful/ difficult life events, anxiety, depression, relationship issues, transitional stages of life, and attachment issues.
Welcome to my practice! ¡Bienvenido a mi consultorio! My name is Ofelia Ramirez, I provide bilingual and culturally sensitive services in an empathetic and humanistic environment. My personal and professional mission in life as a Marriage and Family Therapist is to walk along side with you to provide you with a personal experience so you can discover your own potential, increase self-empowerment, find solutions to your problems, increase personal and meaningful relationships, transform your life, and help you overcome and manage life's barriers, break toxic patterns to help you make life manageable for you.
(707) 267-2403
Office is near:
Suisun City,
CA
94585
& Online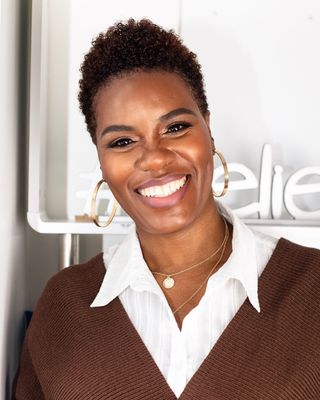 Tomikka Lee
Individual counseling can help individuals process through any personal topics in life such as anger, depression, anxiety, Trauma, abuse, marriage and relationship challenges, parenting problems, school difficulties, career changes, etc.
(707) 388-3758
Suisun City,
CA
94585
& Online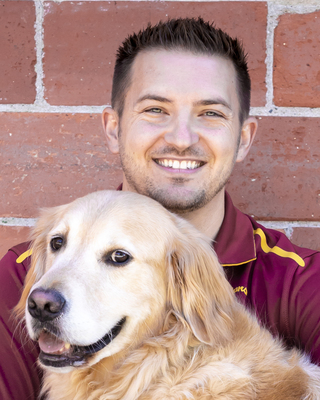 Matthew Decker
Clinical Social Work/Therapist, LCSW
Verified
1 Endorsed
Our ideal client has a sincere drive to change the way they feel about themselves and the way they live. We know it's not easy to make changes, and while self improvement is possible, addressing those tough personal issues that keep you "stuck" takes work. E5 Therapy offers a unique approach to helping you reach your goals. We incorporate a professionally trained dog as a co-therapist to help you feel safe, secure, and do the work you need to do. Quality of life is everyone's right, so let's work to get you there.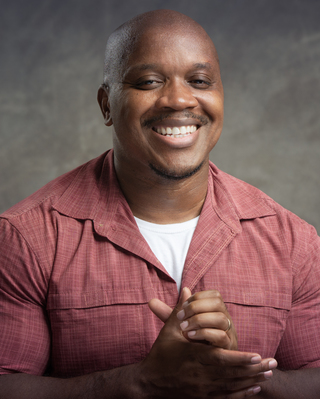 Desmond Carr
Marriage & Family Therapist Associate, MA
Verified
I see you! I hear you! I'm here for you! A lot of times life throws so much that you can feel broken, ineffective, and hopeless. The world tells you to be a certain way, but not how to be that way or worse, it doesn't make space for you to safely just be yourself. These feelings often build and can manifest as things like depression, anxiety, low self esteem, etc. And this doesn't even take into account any traumas in your life. The process of looking for a therapist can be an intimidating thing, I know from personal experience, so I applaud you for making it this far. Let's take the next steps together.
(925) 471-9486
Suisun City,
CA
94585
& Online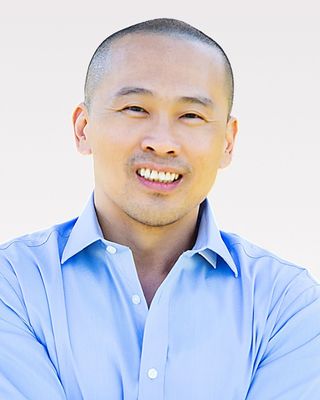 Edward Lei
Clinical Social Work/Therapist, LCSW
Verified
Hi there, I'm EdwardLei, a licensed clinical social worker with over twenty years of experience. I work with people of all ages struggling with depression, stress, anxiety, ADHD, parenting issues, chronic medical issues, and life transitions. I can also work with social workers, schools, nurses, doctors, and other individuals in communities. My approach is direct and results-oriented but tailored to your needs, issues, and goals in an atmosphere of caring, empathy, and compassion. My top modalities are Acceptance Commitment Therapy, Person-Centered, Cognitive Behavioral, Solution Focused Therapy, and Insight-Based.
(408) 359-1701
Suisun City,
CA
94585
& Online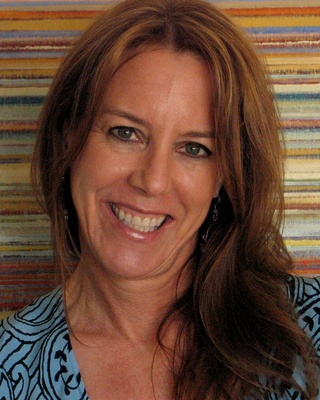 Lesley Guth
Marriage & Family Therapist, MA, LMFT
Verified
We all experience anxiety and depression at times. But sometimes those feelings can be overwhelming. Talking with a therapist can help. I take a client-centered approach to support my clients as I collaborate with them to gain insight into their response to stressors. I use Cognitive and Dialectical behavior therapies and Brief- and Solution-Focused therapies to help my clients make adjustments in their day-to-day lives and to build their mood self regulation and coping skills. The goal is to feel better!
(650) 397-7451
Office is near:
Suisun City,
CA
94585
& Online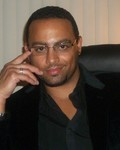 Jamal Watters
Clinical Social Work/Therapist, MSW, LCSW
Verified
My style and approach to therapy is "keeping it real." I believe in providing individuals with real and insightful perspectives in dealing with everyday life problems. I enjoy working collaboratively with individuals to address concerns in their lives that are preventing them from reaching their optimal level. I believe that everyone has their own optimal level and this is just when you are at your best and feeling really good about yourself. I am skilled at working with relationship issues, adolescent developmental transitions, family problems, sports related concerns (self-esteem building and performance), and more.
(510) 400-8533
Office is near:
Suisun City,
CA
94585
& Online
Liliana Huichapan
Clinical Social Work/Therapist, LCSW
Verified
Hello! If you are exploring mental health treatment, you may be experiencing some difficulties in your life, and you're looking for help you sort through things, I want to help. Let me tell you a little about myself to help you decide if I may be a good fit for you. My name is Liliana Huichapan, and I am a Licensed Clinical Social Worker practicing in California. I have over 17 years of professional experience, including Trauma, abuse, and criminal justice systems, both pre-trial and post-conviction. I've been providing psychotherapy for a wide range of issues and populations for the last 17 years in the following capacity:
(818) 698-2703
Office is near:
Suisun City,
CA
94585
& Online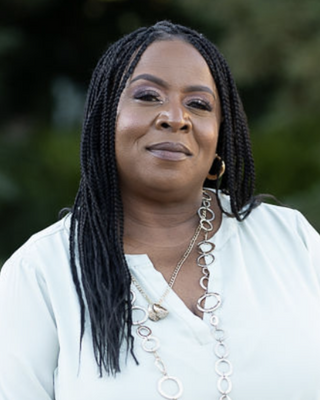 Sinami Maxie
Marriage & Family Therapist, MS, LMFT
Verified
I help adults struggling with anxiety and depression triggered by relationship issues. Through person-centered therapy combined with cognitive-behavioral therapy, my clients gain insight into their emotions and behavior patterns both in and out of relationships. Through our work together, you will learn to regulate emotions and break unhealthy behavior patterns, leaving you free to build healthier, more fulfilling relationships.
(707) 846-3851
Office is near:
Suisun City,
CA
94585
& Online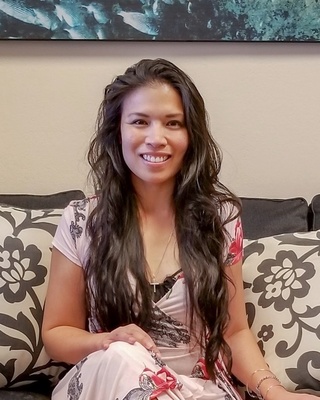 Humanistic Psychological Services
Marriage & Family Therapist, MA, LMFT
Verified
"You are doing your best at your current level of awareness." Yet, you feel stuck, lost, and that your best isn't good enough. In your relationship, you wonder where things went wrong and why you and your partner aren't communicating the way that you used to. As a parent, you question whether you're actually doing what's best for your child, and feel guilty when the results of your parenting aren't as you planned. At work, you feel anxious and burned out. No matter what you do, you're still stressed out and overwhelmed with endless expectations and responsibilities. You know what's good for you, yet coping skills don't seem to work.
(707) 452-3403
Office is near:
Suisun City,
CA
94585
---
See more therapy options for Suisun City
---
Grief Therapists
Grief
and Bereavement is the acute pain that accompanies loss. Because it is a reflection of what we love, it can feel all-encompassing. Grief is not limited to the loss of people, but when it follows the loss of a loved one, it may be compounded by feelings of guilt and confusion, especially if the relationship was a difficult one.