Not accepting new clients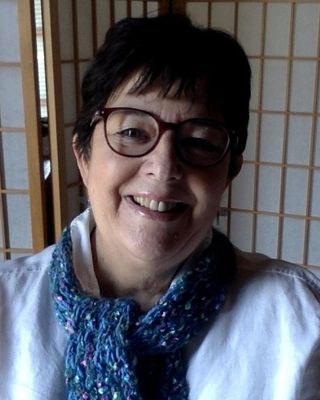 Penelope Sargent
Marriage & Family Therapist, MA , LMFT
Verified
I believe in the Existential/Humanistic school of thought and the importance of making meaning in our lives. By meeting my clients in the here-and-now, I am able to work with them where they are presently, without going too far ahead of them or getting bogged down in the past. I'm collaborative, creative, and believe in an integrated approach when working with people. No single form of therapy works for all clients, so I am comfortable using different psychotherapeutic approaches. I believe that true psychological healing comes from the experience the client has with the clinician, so the relationship itself is of great value
(831) 263-1407
Office is near:
Sonoma,
CA
95476
Not accepting new clients
Jill A Silverman
Marriage & Family Therapist, LMFT
Verified
If you are looking for a therapist who is highly experienced, professional, knowledgeable, warm and has a sense of humor, then I believe you will find those qualities in working with me. If you are experiencing depression or anxiety.. if you feel a sense of emptiness or are caught in negative patterns in your life or in your relationships, psychotherapy is an effective way to help you create the change you are seeking. I have been in practice for over 25 years and have helped many people feel happier, break out of old patterns and discover a sense of contentment.
(707) 846-3638
Office is near:
Sonoma,
CA
95476
& Online
Katrina dela Cruz- Expansive Therapy
Licensed Professional Clinical Counselor, LCSW
Verified
My practice is rooted in the strengths-based perspective, and informed by the interconnectedness of all things. I recognize the relationship between mind, body, and spirit (or soul), and the complexity of being an individual influenced by multiple, dynamic systems. Therapy is a collaboration between client and therapist, as we are all practitioners and students in our own rights. We all have within us an innate wisdom and knowing to share and to affect positive change.
(805) 222-7982
Office is near:
Sonoma,
CA
95476
& Online
jonathan Herrick
Clinical Social Work/Therapist, LCSW
Verified
1 Endorsed
Would you like to communicate without conflict, hearing each other and easily resolving differences? Do you repeat the same fights or distance yourselves rather than fully enjoy each other? Do you miss the connection you had at the start of your relationship? Bobby and I are a couple who struggled with these issues ourselves. With over 50 years' combined experience, we found solutions and created powerful tools and skill-sets for success. We find that deep connection dissolve all differences, and we would love to support your emotional, relational, creative and even spiritual well-being. We both care deeply & are highly creative.
(415) 466-1299
Office is near:
Sonoma,
CA
95476
& Online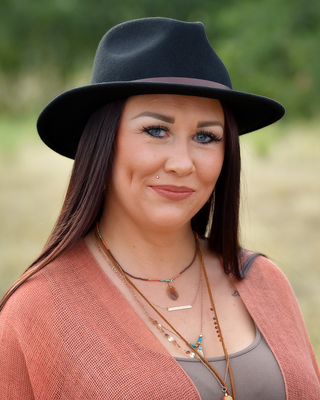 Cheyenne Emery Private Practice
Marriage & Family Therapist, LMFT
Verified
In this life there will be hardships, challenges and pain. I understand that we all have a unique story to tell, you do not have to travel this road alone. I believe that as a therapist I am simply a guide to encourage and support each individual to formulate their own solutions to challenges and achievement of goals. The therapeutic atmosphere is one of non-judgment and empathy. Kindness and genuineness are the therapeutic tools I hope to convey as the individual and I travel the road to healing.
(530) 420-1654
Office is near:
Sonoma,
CA
95476
& Online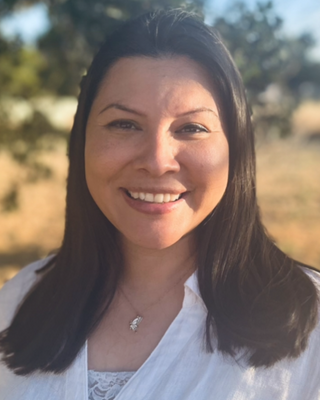 Maria Galvan
Marriage & Family Therapist Associate, MA, LMFT
Verified
I have experience working with individuals, couples and families. I believe that therapy is a safe place that provides the opportunity to explore yourself, relationships and the things that may bring you to therapy.
(530) 444-4173
Office is near:
Sonoma,
CA
95476
& Online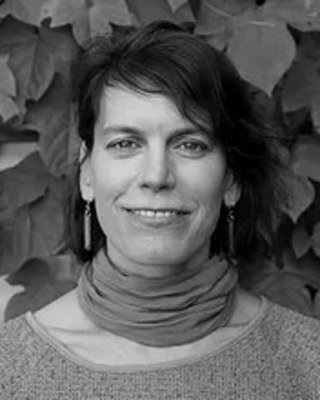 Patricia Yardley
Clinical Social Work/Therapist, MSW, LCSW
Verified
I work from a depth perspective and emphasize respect and compassion in my work with people of all ages, engaging with my clients interactively to support healing and growth.
(707) 600-6281
Office is near:
Sonoma,
CA
95476
& Online
Molly Mulanax
Associate Marriage & Family Therapist, MA
Verified
I specialize in treating women struggling with anxiety, depression, codependency, history of family dysfunction, history of family substance use, perfectionism and /or low self esteem. My goal as a therapist is to help you reach a greater understanding and compassion for yourself, heal from painful experiences and to find new ways of coping with stress and interacting with others. I am committed to learning about who you truly are and working with you to make long lasting changes.
(510) 858-2597
Office is near:
Sonoma,
CA
95476
& Online
Maya Dincin
Counselor, MA, CMT, CWT
1 Endorsed
Are feeling overwhelmed, anxious or depressed? Do you have a pattern of choosing the wrong relationship partners? Or are you seeking support in discovering or changing your life goals? I have spent 35 years learning about the body- mind connection. I help my clients to identify thoughts and behavior patterns that have gotten them stuck and support them in building healthier alternatives. I will guide you in exploring feelings and events in a non-judgmental yet productive way. Understanding your patterns can free you from them and lead to a more balanced and fulfilling life. Reaching out is the BEST first step you can take.
(707) 289-7016
Office is near:
Sonoma,
CA
95476
& Online
---
See more therapy options for Sonoma