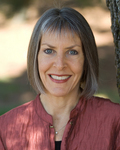 Laura Elliott
Marriage & Family Therapist, MFT
Verified
1 Endorsed
I integrate Hakomi somatic psychotherapy, mindfulness,
Brainspotting
for trauma, EFT Couples Therapy, attachment theory and dream work into my practice.
The heart and emphasis of my work is to help you know and trust your deepest feelings and to live an emotionally authentic life. When you become more intimate and present with yourself you become more intimate and authentic with others. As you know yourself better, you'll discover how certain emotions, behaviors and beliefs have shaped your life and relationships and you'll become empowered to make many important changes. For over 20 years, I've helped couples and individuals develop increased self-trust and self-awareness, greater life purpose and more conscious, loving and intimate relationships.
(650) 262-3150
San Rafael,
CA
94901
& Online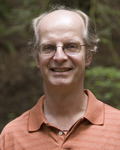 Gary Buck
Psychologist, PhD, Psychol
Verified
I am trained in MBSR, MBCT, EFT, Energy Psychology and
Brainspotting
and have studied with Richard Miller, the developer of Integrative Restoration (iRest/Yoga Nidra).
I am a licensed psychologist. I see both children and adults in my private practice. My work with children and adults utilizes our human ability to express ourselves through imagery in art, play, imagination, and dreams in ways that catalyzes healing and inner transformation. With children my work includes collateral sessions with their parents. With adults I also draw on my many years of spiritual practice, using such techniques as mindfulness and Yoga Nidra with my clients.
Jennifer Scott
Marriage & Family Therapist, MA, LMFT
Verified
I use experiential and integrative approaches such as
Brainspotting
, and EMDR to resolve the effects of distressing past experiences (trauma) & internal blocks.
You may feel overwhelmed by the desire to make changes but don't know where to start, or even what you need. As a therapist, and fellow human, I know how complicated, stressful and confusing life can be. Painful past events can leave us defeated and disconnected. Major life transitions can be overwhelming. Depression & anxiety can rob us of vitality and mental peace. In my work, I strive to create a welcoming space that allows you to feel encouraged, understood, and capable of positive change. My sessions with clients are often peppered with moments of humor, gentle directness, and deep realness.
(707) 800-3131
Office is near:
San Rafael,
CA
94901
& Online
Waitlist for new clients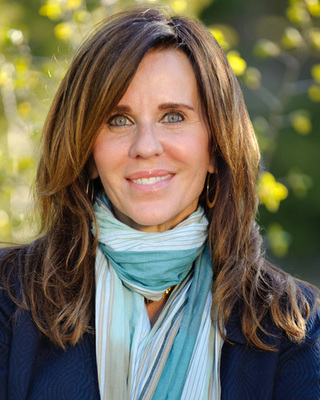 Pamela Susan Kohll
Counselor, MS, LPCC, LMHC, CST, CSAT-S
Verified
2 Endorsed
I use EMDR, and
Brainspotting
, as well as Pia Mellody's PIT model to help clients get what they need.
As an AASECT Certified Sex Therapist as well as a Certified Sex Addiction Therapist- Supervisor, I am dedicated to helping you identify and overcome any intimacy challenges within the sex therapy realm, including sex/love addiction. This encompasses behaviors such as desire discrepency, successive unfulfilling relationships, affairs, excessive internet porn usage and intimacy anorexia. I also am a Certified Partner of Sex Addicts Specialist, and through a trauma based model, am able to help the Partner work through their own painful experience of loving and being involved with someone with out of control sexual compulsivity.
(415) 384-9758
Office is near:
San Rafael,
CA
94901
& Online
Waitlist for new clients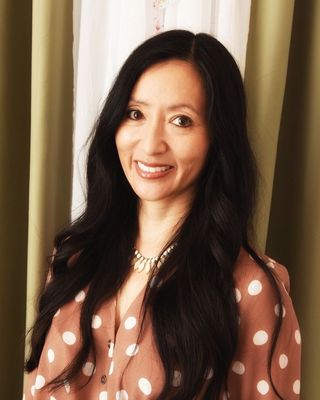 Lorin Tierney
Marriage & Family Therapist
Verified
YOU ARE DOING "ALL*THE*THINGS," but you're emotionally and physically exhausted all the time. You're on autopilot, going through the daily motions, but not living your best life. You put your needs last, with caring for others first. You don't want to burden or worry your friends or family, with your problems. You self sacrifice only to stay stressed and unfulfilled, with your life and relationships. There is no work-life balance and you don't know where to start. You don't have to continue down this stressful path, you can gain back energy. CHANGE IS POSSIBLE. With getting the right help, you can create a life worth living!
(415) 360-3996
San Rafael,
CA
94901
& Online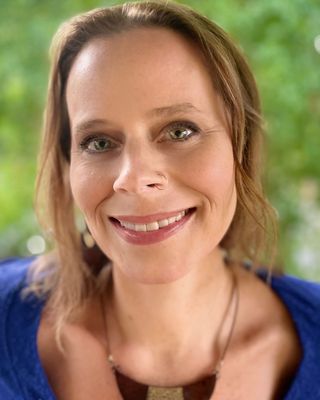 Maysie Tift
Marriage & Family Therapist, MA, LMFT
Verified
8 Endorsed
Are you Super Loyal? An excellent listener, who perhaps doesn't share much about yourself? The one everyone leans on for support, advice, money, or favors? Are you the glue in your family, and the one who puts out fires? Many of my clients who identify with these kinds of qualities struggle in characteristic ways. Many are uncomfortable acknowledging their own feelings & desires. They make too many sacrifices to avoid being "selfish". They fear confrontation and the possibility of upsetting or disappointing others. They often get drawn into imbalanced relationships... or worse, toxic ones with selfish or narcissistic people.
(415) 799-9000
San Rafael,
CA
94901
& Online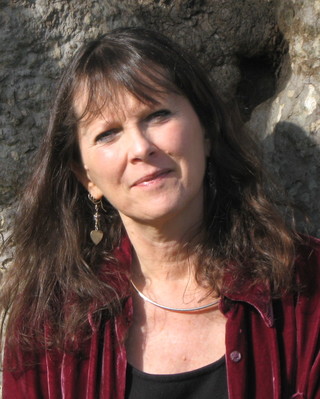 Renee Owen
Marriage & Family Therapist, MA, LMFT
Verified
Do you have the feeling that something is missing in your life? Are you single & dissatisfied, or married but discontent? Is your social or work life not as fulfilling as it used to be, or difficult family relationships getting you down? Positive, solution-therapy can assist you to: *learn more about your unique personality type, and how you can work with it, instead of against it, to create more fulfillment in your relationships and life. *develop your ability to understand, empathize with and relate to others with ease & joy. *discover effective ways of dealing with your core issues, so you feel more fulfilled & alive.
(415) 403-2657
San Rafael,
CA
94901
& Online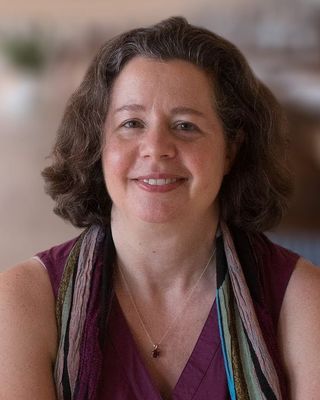 Cofounder and Business Partner Executive Coaching
Marriage & Family Therapist, MA
Verified
Are you and your co-founder and business partner on the verge of a transition or expansion? You've put in tremendous effort to build your business, overcoming countless obstacles. While you're proud of your achievements, the long hours and dedication have taken a toll on you both. You want your business to have a greater impact, but you're also fearful of losing the original spirit and dream as the expansion gains momentum. Before moving forward, address the cracks in the foundations of your business and partnership, and further grow your capacities. Misalignments make transitions and expansions even more difficult and complicated.
(707) 415-4454
San Rafael,
CA
94901
& Online
Waitlist for new clients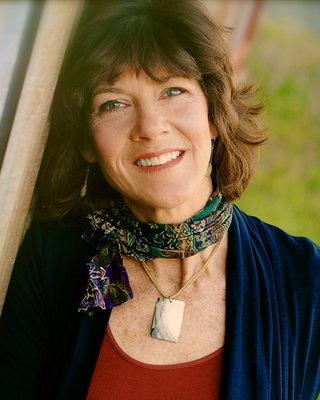 Susan Pease Gadoua
Clinical Social Work/Therapist, LCSW
Verified
Marriage is complicated. When trouble starts, most couples try to fix it on their own. That's a good thing. The problems come when the couple isn't able to repair what's broken, yet they don't seek professional help soon enough. One study reports that most couples wait six years before going into therapy. By then, the layers of pain have piled up. <> After working with couples for many years, I've developed a unique method of untangling the hurt and getting to the heart of the matter. Most couples can heal relatively quickly and enjoy lasting results.
(415) 335-7752
Office is near:
San Rafael,
CA
94912
& Online
Waitlist for new clients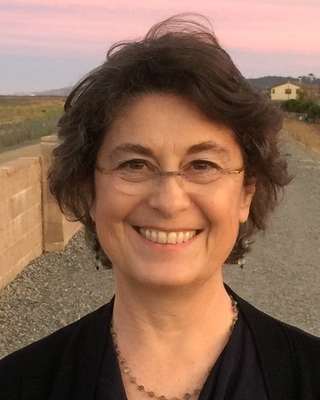 Michelle Fontaine
Marriage & Family Therapist, MA, MFT
Verified
Therapy is most successful when the work is done carefully and thoughtfully through a process of unfolding and bringing into light those parts of ourselves which have been hidden or misunderstood. It's a collaboration that includes tapping into your own wisdom while also considering new perspectives. We do this work with the utmost compassion and consideration for what is needed in each moment to produce the best possible long term outcome. There will be many new insights which lead to more satisfaction and a deeper understanding. It's my privilege to work with you as we take these steps together toward a higher quality of life.
(415) 798-9515
Office is near:
San Rafael,
CA
94901
& Online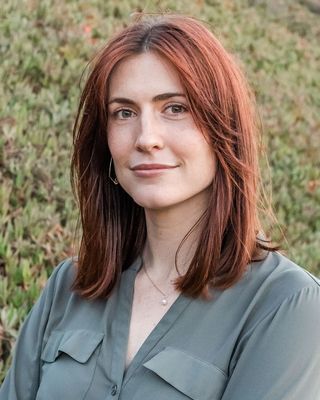 Kate Fenech
Marriage & Family Therapist, MS, LMFT
Verified
1 Endorsed
Welcome! If you are overwhelmed from struggling with your feelings, going through a challenging transition, or carrying the weight of your past, I hope that you will consider allowing me to join you on your path to a more balanced life. Starting therapy may be exciting or intimidating—wherever you fall on that spectrum, my goal is to make therapy as accessible and beneficial as possible.
(530) 207-8553
Office is near:
San Rafael,
CA
94901
& Online
Dr. Annie Buxbaum
Marriage & Family Therapist, MA, LMFT, PsyD
Verified
Currently Accepting New Clients- Welcome! My name is Dr. Annie Buxbaum. I am a Licensed Marriage and Family Therapist and have a Doctorate in Human and Organizational Psych. I work with couples struggling with communication, intimacy, and overall wanting a change in their relationship. My passion also includes supporting clients who are pregnant, postpartum, or struggling with miscarriages and infertility.
(707) 582-0701
Office is near:
San Rafael,
CA
94901
& Online
Erika Garcia Rangel
Clinical Social Work/Therapist, MSW, LCSW
Verified
Finding a therapist you trust is a challenge and scheduling your first session takes courage. You've taken the first step toward healing and personal growth. I'm offering you a safe, nurturing and accepting place to freely express your feelings, thoughts and experiences. My vocation is to guide and support individuals like yourself to better understand themselves at a deeper level through the power of compassion and empathy. With commitment to therapy, we will explore your relationship with yourself and your relationships with others, addressing behavioral and emotional issues that are potentially holding you back.
(650) 679-7286
Office is near:
San Rafael,
CA
94901
& Online
---
See more therapy options for
---
Brainspotting Therapists
How does brainspotting work?
Brainspotting works by using eye positioning to identify and process traumatic memories so that a client is better able to move forward and live with less fear. The theory behind brainspotting is that by identifying where a person looks when thinking of traumatic memories, a therapist will be able to guide them to focus on that spot and work with the client to get them out of the "fight, flight, freeze" response associated with the traumatic memory.
Is brainspotting an evidence-based therapy?
Brainspotting is a theory-based alternative therapy. It is one of the newest forms of treatment, so very little research has been completed that examines the mechanism by which it works. The theory behind brainspotting is that eye position can be linked to areas of the brain that store and process memory.
How effective is brainspotting?
Because it is such a new treatment, the effectiveness of brainspotting cannot be quantified. Some people have found it to be effective on its own, or in conjunction with other types of therapy. It is considered an alternative therapy, and it is popular with people for whom more traditional therapies have proven ineffective.
How long does brainspotting take to work?
A typical brainspotting session will last between 60 to 90 minutes. There is no required number of sessions needed to complete brainspotting therapy, but in many cases it is delivered over the course of about six sessions. Clients are encouraged to rate their level of distress prior to a session and again following a session, and to track progress.