Online Therapists
Shaul M Saddick
Psychologist, MA, PhD, QME
Verified
I specialize in: Forensic Independent Medical Neuropsychological & Psychological Examinations (IME) involving Insurance Disability, Fitness for Duty,
Traumatic Brain
Injury & PTSD cases; Forensic Psychological Evaluations of individuals claiming psychological injury resulting from job-related duties in Iraq under the Defense Base / Longshore Act; Assessment of Cross-Cultural issues and their impact on psychological symptom presentation.
Are you experiencing any of the following problems: psychological stress, psychological trauma, difficulties in coping, or depression as a result of relationship / marital issues, divorce, loss, job-related psychological / physical injury, or a motor vehicle accident in which you may have become physically or psychologically traumatized? If you are, I can assist in evaluating and psychologically treating these issues. I can help restore psychological wellness and improve the over-all quality of your life. I am proficient in the following languages: English, Arabic, Hebrew, and Farsi ( Persian).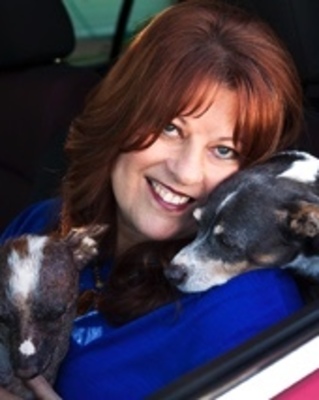 Nancy M Gordon
Clinical Social Work/Therapist, LCSW, CLC
Verified
" I combined my professional expertise with my personal journeys of pet loss, fibromyalgia, disability,
TBI
, providing a unique perspective in my methodology & books: From Hurting to Healing PET LOSS: 7 Powerful Practices to Manage Your Mind and Heal Your Heat© & 2nd book same title for CHRONIC ILLNESS.
An ideal client may present issues related to ANY SOURCE of loss and grief, especially pet loss or chronic illness. Committed clients, who value investing in themselves to use coaching to go beyond just "getting through" a challenge/loss as springboards for personal growth and transformation through my unique methodology, 7 Powerful Practices to Manage Your Mind and Heal Your Heart™. Clients use individual sessions, group programs, transformational retreats. I use my Certification as a Life Coach, a COACHING model, and my methodology of the 7 Powerful Practices. ONLY Oregon clients also eligible for the "psychotherapy" model.