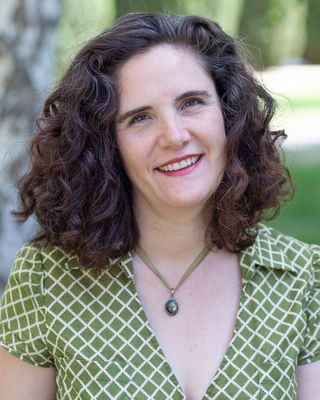 Katie Arlene Baptist
Clinical Social Work/Therapist, LCSW, CST
Verified
1 Endorsed
I hold affirming space for visionary, non-conforming, pleasure seekers in California who need support and some inspiration for their sexual self-discovery journeys. I am an AASECT certified sex therapist, and provide education, skill building, and a shame free zone to talk about desire, identity, and relationships.
Waitlist for new clients
Catherine McGovern
Psychologist, PsyD, RN
Verified
Even happily anticipated life events can challenge your coping skills, resulting in feelings of overwhelm or confusion. An objective ear and a kind heart may be the support you need to help you regain your footing. I work with both men and women who have endured a difficult pregnancy or childbirth, or whose past may be affecting how they are experiencing pregnancy or parenting. Other areas of focus: Children experiencing grief and loss; Adolescents exploring gender, sexuality, autonomy, and next steps after high school; Helping professionals struggling with self-care; Graduate students balancing academic and personal life.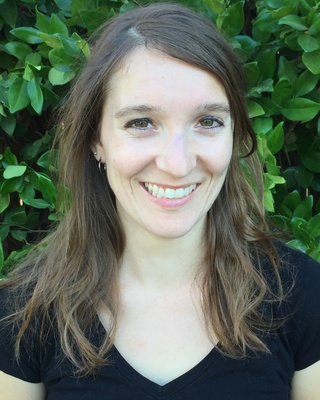 Katrina Mae La Mar
Pre-Licensed Professional, PhD
Verified
1 Endorsed
Clients I have worked with desire a safe place to grow and learn to accept themselves after experiencing a variety of life struggles. I believe people can learn to find the potential that is already within them when given helpful guidance. I have experience working with a variety of clients including adults and adolescents who have experienced homelessness, incarceration, developmental disabilities, anxiety, and severe mental illness, such as psychosis, bipolar disorder or severe major depressive disorder, in both inpatient and outpatient facilities.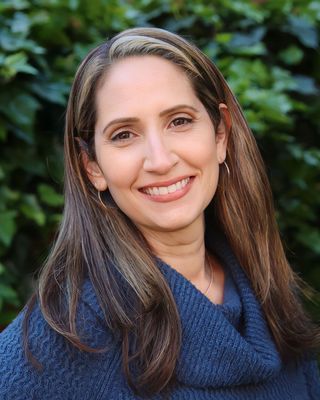 Dawn DiRaimondo
Psychologist, PsyD
Verified
Feeling connected and comfortable with your therapist is an essential part of treatment and healing. Using a relational approach, I try to create an environment that helps people work on deeply personal and challenging issues. My particular areas of interest and experience include grief and loss, relationships, depression, anxiety, ADHD, adolescent and parenting issues, and identity/sexuality issues. I recently published my first book on sibling loss, "Surviving Sibling Loss: The Invisible Thread that Connects Us Through Life and Death." (Available on Amazon)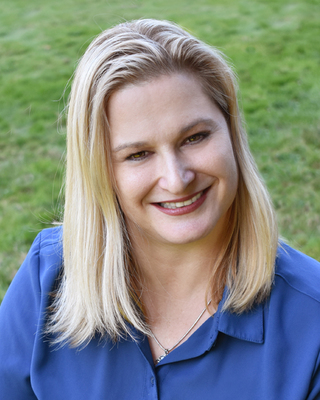 Dr. Katie S Polsky
Psychologist, PhD
Verified
5 Endorsed
I am a licensed clinical psychologist who as a generalist works with a variety of presenting problems and enjoys working with different populations. I have extensive experience working with women, men, adolescents, and children with eating disorders and OCD. It is critical to individually tailor treatment to each client's needs. I utilize relational, psychodynamic, cognitive behavioral, values based therapies in my practice. I have experience working with individuals, couples, families, and groups. I have a collaborative approach where therapist and client work as a team to better understand the problem and work towards healing and emotional health.
Sanjida Nahar
Pre-Licensed Professional
Verified
1 Endorsed
As an empathetic clinician, I am deeply committed to fostering mental wellness in our communities. One of the most transformative experiences of my life was growing up as a child of immigrants. It afforded me a unique perspective on the challenges of assimilation, cultural disconnection, and the silent suffering that often underscores the immigrant experience. This personal revelation imprinted a profound respect for human resilience and a deep empathy for those who feel marginalized or misunderstood. It ignited within me a fierce determination to bridge these divides, to champion change and empower individuals.
Waitlist for new clients
Veronica Perez-Thayer
Marriage & Family Therapist, MA, LMFT
Verified
You're so ready for change but feeling nervous and lost on where to start. Your relationship feels lonely, empty, or passionless – you're carrying unspoken hurts and the load has gotten too heavy. You want security, desire, comfort, and hope in your relationship! Maybe you're grieving the loss of a relationship, phase in your life, or part of your identity. You need a safe, nonjudgmental space to navigate the tangle of sadness, confusion, frustration, and fear. Maybe you're realizing it's time to process and come to terms with your past, embrace authenticity and begin building a life more true to who you are.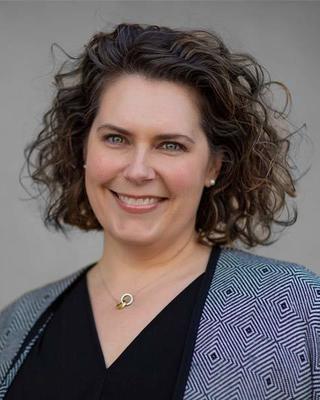 Trisha D. Wallis
Psychologist, PsyD, LCSW
Verified
4 Endorsed
Hello, there! I treat a variety of mental health concerns, and I specialize in gender-affirmative care for transgender, non-binary, gender-expansive, and intersex people. You might be questioning your gender or feel like you want to explore more with an experienced therapist. Perhaps you have come out or transitioned, but are finding dealing with other people's reactions challenging. Perhaps people misgendering you has taken its toll and you are having symptoms of anxiety or depression. I can help you navigate these challenges to live your best life! Now offering surgery referral letters aka gender health assessment or evaluations.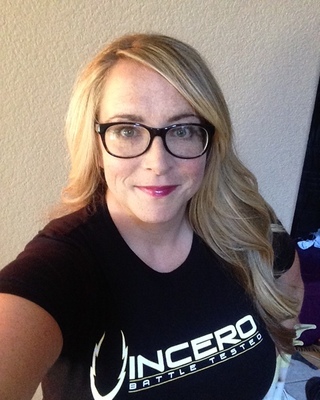 Kristen McQuary
Clinical Social Work/Therapist, LCSW
Verified
I specialize in counseling adolescents and adults, although I am not limited to that demographic. I also enjoy working with couples. I help clients discover that they have the power within them to overcome obstacles, to express their needs and wants appropriately and make the choice to reach their goals.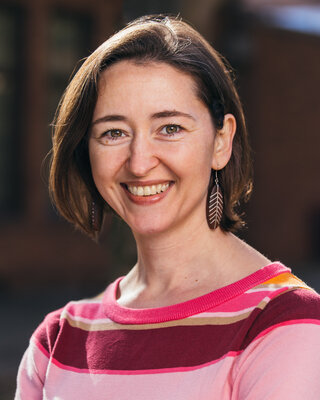 Deborah Miller-Froh
Marriage & Family Therapist, LMFT
Verified
I work with people who are struggling, and decide take the courageous step to ask for help. Many have a history of trauma and suffer from anxiety, depression, eating disorders, addiction, parenting challenges, sleep issues, sexual difficulties, chronic pain, relationship problems, and other post-traumatic responses. Also, present-day situations in our personal or collective worlds can be objectively hard to bear. Our experiences leave traces psychologically and somatically, so I use evidence-based, body-oriented, mindfulness techniques to address limiting patterns so that you can live more authentically today's challenging world.
Regina Isabel K'burg
Marriage & Family Therapist, PsyD
Verified
Isabel upholds the belief we are wounded in relationships and healed in relationships. She desires to provide a safe space to heal. As a therapist, Isabel is proactive, transparent, and honest. Currently, she is working towards certification in sex therapy and sex addiction. She utilizes an integrative approach tailored to individual client's needs. Her reflective therapeutic style emphasizes the unique strengths of individuals and their ability to create change. In Isabel's career, she has experience working in inpatient, forensic, school based, and community outpatient settings.
Katie Arlene Baptist
Veronica Perez-Thayer
Trisha D. Wallis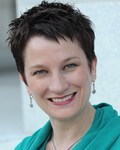 Shelley Tirsbeck
Marriage & Family Therapist, MA, LMFT
Verified
My clinical work is dedicated to helping people overcome suffering while developing healthy, productive, and fulfilling relationships and lives. I offer supportive, confidential, and individually-tailored treatment for individuals, couples, and children. I have a flexible and integrative orientation that is influenced by psychodynamic relational theories while integrating mindfulness and cognitive behavioral therapy techniques. I treat anxiety depression, trauma, relationship and sexual issues and LGBTQ Issues. I am committed to helping you receive the best services possible and I am happy to discuss your needs with you to determine whether working together would be a good fit. I look forward to speaking with you.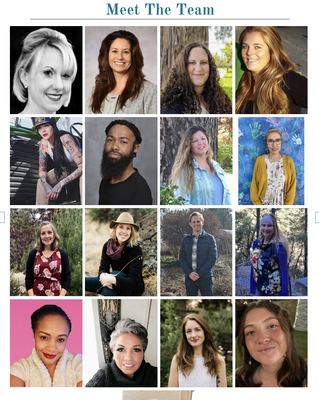 Sierra Therapy Center
Our story: Some of the best physicians are wounded healers, those who have walked through pain and suffering themselves only to emerge on the other side to help others. We believe strongly in the human capacity to heal. Our counseling specialists work with children/teens, adults, couples and families. With sensitivity and compassion, we help you bring resolution to the struggles you are facing. Modalities range from depth therapy, IMAGO couples therapy, Brainspotting, EMDR, play therapy, addiction groups to solution focused. We are trained in a variety of different therapeutic interventions that will fit what you need.
---
See more therapy options for ,
---
Open Relationships Non-Monogamy Therapists
Why might an individual want to see a therapist specializing in open relationships and consensual non-monogamy?
A client seeking help with an open or
consensually non-monogamous relationship
will prefer to talk with a professional whom they can count on to be nonjudgmental. Talking with a supportive therapist may on its own help relieve some of the stigma and challenges partners face. That said, the most important factor in the success of any type of therapy is the ability of the client and practitioner to form a strong, trusting bond. For this reason, an individual or couple could find success with a therapist who does not specialize in non-monogamous relationships but with whom they can build trust.
When should open or consensually non-monogamous partners seek counseling?
Like other couples, polyamorous partners typically seek counseling when they face relationship challenges they can't solve themselves. In non-monogamous relationships, this could include breaches of trust, including infidelity; unclear rules or violations of boundaries; jealousy of outside partners; the stress of juggling the needs of multiple partners; or the effect of high partner turnover on children. Like those of other couples, polyamorous bonds can be threatened by increasingly frequent arguments, poor or dysfunctional communication, diminished emotional or physical intimacy, or the feeling that something is wrong, even if they don't know what it is.
Do therapists have special training to gain expertise in open relationships and consensual non-monogamy?
No, but individuals seeking help with non-monogamous relationships would most likely consult a licensed professional with specific training in couples counseling or couples therapy. Couples counseling and couples therapy both involve teaching concrete strategies to navigate conflict in relationships. A good therapist can engage both partners as they explain these approaches but can also work with a single partner.
How long does therapy for consensually non-monogamous couples typically last?
Couples therapy for any type of couple, tends to be relatively time-limited, lasting around 12 weeks on average. A good therapist will tailor sessions to the individual partners' emotions and sometimes their past, along with patterns found to be repeating in the relationship. In many cases, clients should expect their therapist to assign "homework" between weekly sessions.