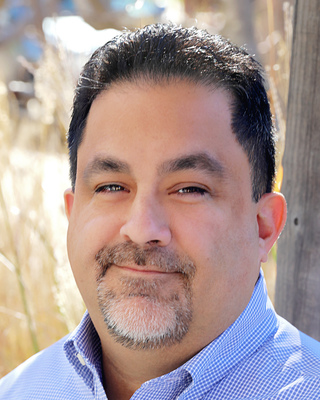 Johnny D Brown
Marriage & Family Therapist, LMFT
Verified
2 Endorsed
Are you fighting with your partner and don't know why? It just seems like every time you both try and communicate it ends up in an argument. Where once was balance between work, life, and relationship, but now there is a feeling of imbalance. Has there been infidelity and wondering if your relationship can make it through? Or it just feels like your relationship is in a rut and you don't know what to do. These are the issues my private practice is focused on, please contact me, so we can starting working on solutions today.
Alen Yaghoubi
I am passionate about helping people discover their purpose, by helping them find their identity. In a world full of opinions, there is only one that matters. The exploration of discovering who you are meant to be will be the greatest journey you pursue. Whether you struggle with insecurities, self-doubt, or are trying to find your "why" in life, I can help. I am also passionate about supporting spiritual leaders, as they lead their congregations. I understand the unique stressors they endure and I am here to be your ally.
(408) 741-9950
Morgan Hill,
CA
95037
& Online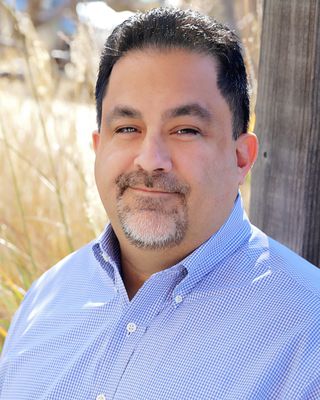 Phoenix Counseling
Marriage & Family Therapist, MSc, LMFT
Verified
Does it seem like your relationship is out of balance? All you and your partner do, it seems like, is fight? Where there was a feeling of peace and harmony, now just feels like a heavy fog of uncertainty. Is there an issue of infidelity and trust has eroded. At one point you and your partner could communicate, but now you struggle to get your message across. Come in and let's talk.
(408) 869-5958
Morgan Hill,
CA
95037
& Online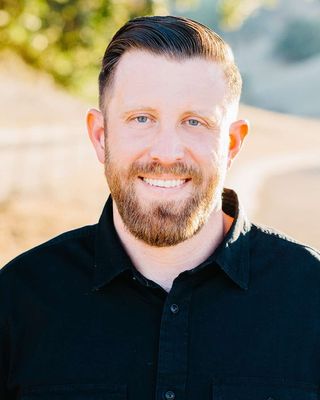 Jeremy Joseph Strametz
Marriage & Family Therapist, LMFT, PPS, MA
Verified
Working through life's challenges on our own can be a daunting task and often in these instances it can be extremely helpful to sit with someone who can process through these difficulties side by side. In therapy I seek to develop a genuine and strong connection with my clients while providing them with the insight needed to better understand and develop control in their lives. Often struggles in the area of mental health can cause us to feel that we have no control over these issues. I seek to help you regain that control and balance in your life.
(408) 478-9665
Office is near:
Morgan Hill,
CA
95038
& Online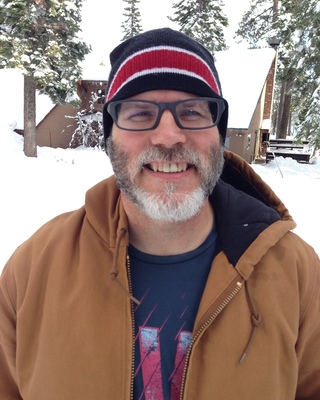 Mike Zukowski
Marriage & Family Therapist, MA, LMFT, CSAT
Verified
11 Endorsed
If you are a man facing problems filled with pain, fear, loneliness or failure- affair/addiction/past negative experiences caused you to doubt yourself, damaging the ones you love. Contact me. Don't allow the past to control your future. You don't have to do this alone. Email me to discover new strategies to work through stress and pain and find your best self again.
(408) 217-6548
Office is near:
Morgan Hill,
CA
95037
& Online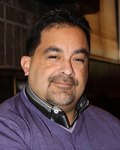 Johnny Brown
Marriage & Family Therapist, MSc, LMFT
Verified
Today you are one step closer to a new you where you feel empowered and on a positive path to growth and well-being. As a solution-focused therapist, my goal is to help you uncover your true potential and lead a life that is worth celebrating. While we can't change difficult situations of the past, we can work together to better understand and resolve challenges in your life. I am an interactive, solution-focused therapist. My therapeutic approach is to provide support and practical feedback to help clients effectively address personal life challenges.
(408) 583-5827
Morgan Hill,
CA
95037
& Online
Matthew T Rensi
Licensed Professional Clinical Counselor, PhD, LPCC
Verified
Life can be challenging in good seasons, it can be crushing if you are facing personal trials, relationship strain, or mental health challenges. I have extensive experience working with teenagers and adults through the challenges in their life, helping them find peace and regain (or attain for the first time) that sense of harmony and that things are right in them and in their relationships. If you are looking to get out of a dark place, or to tune things up, please reach out.
(408) 869-1827
Morgan Hill,
CA
95037
& Online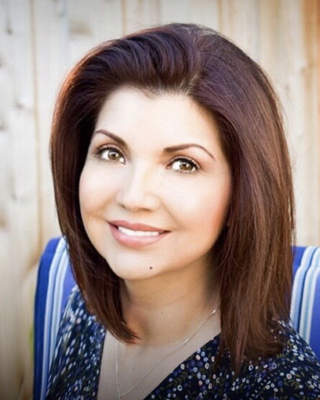 Carol Olmos Crawley
Marriage & Family Therapist, MA, LMFT
Verified
3 Endorsed
Married to a LEO for 30 years, I know first-hand the unique challenges these types of relationships face. In our sessions I strive to create an environment where it's safe to be authentic and take off the mask. Without safety it's almost impossible to cultivate a trusting therapeutic relationship. One in which genuine transformation can take place. I specialize in working with couples struggling with infidelity, communication issues, emotional abuse, addictions, and trauma. Helping individuals take back ownership of their lives by teaching them somatic awareness.
(408) 752-5009
Morgan Hill,
CA
95037
& Online
Waitlist for new clients
Erik Pedersen
Psychologist, PsyD
Verified
I help suffering people permanently resolve long-standing emotional wounds and the shame, guilt, depression, and anxiety that ensue. This only happens in one place; "here and now." Thus, we focus on what is happening in your immediate experience of life. This takes us directly to the emotional wound where we can heal it. As emotional pain exists outside of time, so does the cure. We will locate the unconscious, emotional truth quickly and begin dismantling emotionally learned self-perceptions. While it means active participation in intensive, brief therapy, this approach is useful for couples and families as well.
(408) 831-6687
Morgan Hill,
CA
95037
& Online
Waitlist for new clients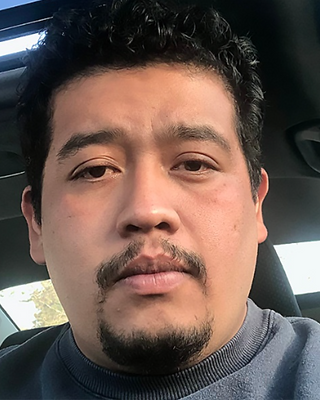 Bill Valdez Cifuentes
Marriage & Family Therapist, LMFT
Hello, my name is Bill Valdez, and I am here to provide support with any depression and anxiety issues due to the stressors of everyday life, role transitions, and relationship/family issues. I believe that we should all have the space to share our thoughts, and be able to process them to develop effective solutions. We will work together to identify goals and coping strategies needed to help you improve your thoughts, feelings, and behaviors. I am here to provide you with coping strategies that will help you improve your mood while also giving you the space to develop personal growth.
(408) 547-4971
Morgan Hill,
CA
95037
& Online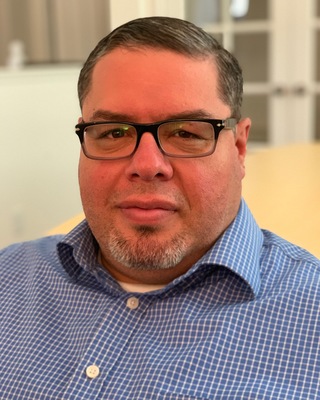 Miguel Gomez-Garcia
Clinical Social Work/Therapist, MA, LCSW
Verified
Difficult times in our lives offer the opportunity to grow, heal our emotional wounds, and become who we truly desire to be. I am humbled to have the opportunity to work together in uncovering the root of issues, in understanding life lessons, and in resolving long standing problems. My goal in working with families, couples, and individuals is to provide the opportunity to explore your inner feelings, thoughts, and behaviors that might be keeping you "stuck" in the problem. All the while, experiencing change and discovering long-lasting solutions, within a safe and supportive environment.
(408) 706-2581
Morgan Hill,
CA
95037
& Online
Kavita M Ramani
Marriage & Family Therapist, MA, LMFT
Verified
1 Endorsed
My practice is currently full. Are you hoping to find relief from suffering? I am a passionate, creative, and empathetic therapist with 9 years of experience practicing in the state of California. I work with a broad range of issues in an eclectic style. I assist people in healing emotional wounds experientially, and guide them toward resolving past trauma in the present moment without the need to re-hash a detailed trauma story. I love working with individuals, couples, groups, and families!
(408) 583-5636
Morgan Hill,
CA
95037
& Online
Felicia Santiago
Marriage & Family Therapist Associate, AMFT
Verified
*Email is preferred way of contact* First off, I want to commend anyone who is taking the initiative to search and scour the Internet for extra support. I know how daunting the process can be, but you are here and this is the first step. Life can be stressful and scary at times. We all come from different walks of life, and sometimes we can not take on the world alone. My name is Felicia Santiago, and I hope to be a support to you by creating a safe space for you to express yourself. I am versatile in my approach and use a variety of therapeutic approaches based on individual clients and their presenting concerns.
(855) 967-1238
Office is near:
Morgan Hill,
CA
95037
& Online
Carolina Sang
Marriage & Family Therapist Associate, MA, AMFT
Verified
Are you finding it difficult to express your needs with someone in your life? Are you concerned that you and your loved one keep misunderstanding each other due to differences in cultural or gendered communication styles? Maybe you're going through a life transition that's adding to your stress levels, and leaving you both feeling in the dark about how to give and receive support? Or perhaps you are happy in your partnership, but are eager to grow together and deepen your bond even further? I can shine a light on those areas of difficulty for you both that remain obscured from view, and illuminate a new way forward.
(408) 583-5437
Office is near:
Morgan Hill,
CA
95037
& Online
Online Therapists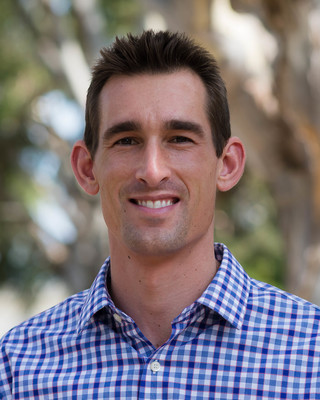 Derek Rubinstein
Psychologist, PsyD
Verified
4 Endorsed
I also bring specialized training and experience in working with young professionals,
men's issues
, high functioning autism / Asperger's Syndrome, depression, anxiety, ADHD, trauma, substance abuse, relationship challenges, personal discovery, integration of spiritual/psychedelic experiences, and mindfulness meditation.
Like any new endeavor, beginning therapy can bring both anxiety and hope. Whether you're seeking therapy to address specific concerns or to engage in personal exploration, I bring many years of experience working with a broad range of issues and people. I see therapy as a unique opportunity to help my clients gain a deeper understanding of themselves, develop greater awareness and insight, and make meaningful changes that lead to greater fulfillment in their lives, relationships, and careers.
(415) 521-3766
San Francisco,
CA
94115
& Online
---
See more therapy options for
---
Men's Issues Therapists
Is therapy for men different than it is for women?
Therapeutic treatments and types are the same for men as they are for women, with the same protocols followed and the same strategies employed. Discussing one's feelings and emotions is an integral part of most therapies, and some men find doing so more challenging. Therapists can help clients through the process; some specialize in treating men for this reason.
How do you encourage a man to go to therapy?
It's helpful to express your concern and love for the person while framing therapy as a tool for improving their life. Offering specific examples of how an individual's behavior affected either himself or others should be done with compassion and with empathy. It may be useful to devise a game plan—breaking the process down into parts, such as finding a therapist, making appointments, and looking into insurance coverage.
How can men prepare for therapy?
Men can prepare for therapy by approaching the process with an open mind, being willing to talk about their challenges, and giving treatment the time to work. Before a session, an individual may want to reflect on how they've felt since the last session and what's happened in their lives. It can be useful for men who struggle to recall their emotional states to write down notes between sessions about their response to a given event or how they were feeling at a particular time.
What should men know about the process of therapy?
One of the most common reasons men don't seek therapy is the notion that there's something wrong with them if they do. Men should know that just because they're seeking therapy doesn't mean they're mentally ill or damaged in some way. In the same way people work on their bodies through exercise or a craft through practice, therapy can be a way to improve the mental and emotional skills needed to be productive and effective partners, employees, and people in all realms of life.