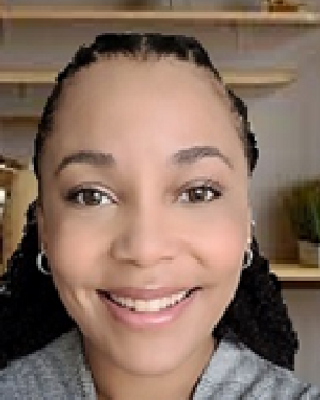 Kai Briana Alexander
Pre-Licensed Professional, PsyD
Verified
I am a psychological assistant who provides individual and family therapy across the lifespan, with a focus on youth, adolescents, and young adults. I use a cognitive behavioral (CBT) and systems framework to work with individuals on issues stemming from OCD, anxiety, trauma, cultural stress, and low confidence. My goal is to provide a safe space for clients to be themselves and learn strategies to lower distress and gain confidence.
(650) 547-1051
Menlo Park,
CA
94025
& Online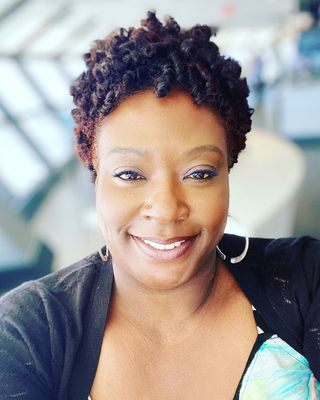 Tamekia T Johnson
Marriage & Family Therapist Associate, MA, AMFT
Verified
Developing a trusting and authentic therapeutic relationship can be transformative. This transformation begins with empathy, understanding and self-reflection to begin the healing process. Life is often overwhelming, challenging, and unforgiving but what steps can you take to balance your daily life and overall wellbeing. Maybe you are a young mother adjusting to single parenthood or a grandparent struggling to raise grandchildren. Do you question your competence as a caregiver? Are you feeling overwhelmed and stressed about everyday challenges and with life? Do you feel unheard or isolated?
(209) 507-0745
Menlo Park,
CA
94025
& Online
John Paul Vail
Marriage & Family Therapist
Verified
Feeling out of control or out of Focus? Do ADHD related issues hold you or a loved one back from dreams and potential? Feelings of worry, confusion, anger, and sadness can make your relationships, parenting, work, or your education seem impossible or like plain torture. My passion is helping people tap into their their inherent worth and significance, while promoting growth. You CAN tackle the problems you have, and you have the power to promote well-being in yourself and in your relationships. Lets get to work, and see the results in your life: improvements in mood/ relationships/work and educational performance, and peace of mind.
(415) 965-8525
Office is near:
Menlo Park,
CA
94027
& Online
Truvette M Hollinquest
Associate Professional Clinical Counselor, MA, APCC
Verified
I think that asking for support is pretty courageous and maybe even a little scary. Trusting that someone can be objective and supportive is hard for anyone, but this can be especially hard when something about your life experiences has made it difficult to trust (even) yourself. Maybe you struggle with making decisions. Maybe past or present trauma has left you feeling depressed or anxious or both. Or maybe you don't know why you feel the way you feel or what causes you to do the things you do. I understand, from a very deep and personal way, what it's like to feel like you are not the best version of yourself.
(559) 234-3053
Office is near:
Menlo Park,
CA
94027
& Online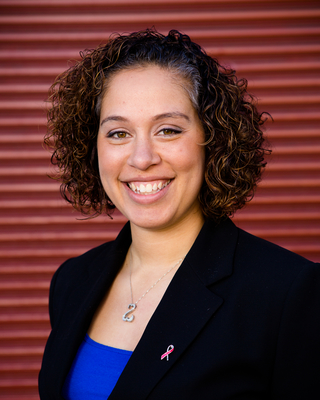 Megan Hankins-Maldonado
Marriage & Family Therapist, MA, LMFT
Verified
Now and again life can throw us curve balls. Athletics has been hit hard by the pandemic and has left many sad and not knowing where to turn. As an energetic, committed and lighthearted therapist (and true coach at heart) my approach is both collaborative and encouraging. I work with athletic coaches, athletes & parents who are struggling with depression & anxiety. This could look like saddness, isolation, anxiety, anger, lost interest, & unmotivated. I offer a safe, honest, nonjudgmental, and compassionate space. I truly love watching from the sidelines as you make life changes to improve your overall well-being.
(650) 337-3683
Office is near:
Menlo Park,
CA
94025
& Online
Almaz Nigusse-Bland
Clinical Social Work/Therapist, LCSW
Verified
You are feeling overwhelmed by your thoughts and emotions. You feel disconnected from those around you and maybe from yourself. Maybe you shut out the world. Maybe you don't feel like yourself. Maybe you are not sleeping well. Maybe it is challenging to create boundaries. Past negative experiences may be contributing to your current concerns. You want to find a way to manage these feelings. Your goal is to have an awareness of yourself and triggers. With the right tools and interventions customized to your needs, healing is possible.
(510) 288-3343
Office is near:
Menlo Park,
CA
94025
& Online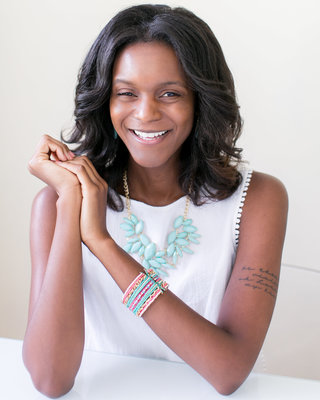 Leslie Krusinski
Marriage & Family Therapist, LMFT
Verified
1 Endorsed
Are you feeling stuck? Do you wonder why you keep making the same mistakes? Have you felt like the family you grew up in possibly (or definitely) has something to do with why you keep acting this way? Do you just want to figure out what in the world is going on? You're not alone; Leslie Krusinski works with individuals who wrestle with these questions. She is focused on helping others work through relationship issues, personal growth, anxiety, depression, life transitions, and self-esteem. Leslie has experience working with teens, adults, couples and families of various ethnicities and cultures for a variety of reasons.
(669) 271-7602
Menlo Park,
CA
94025
& Online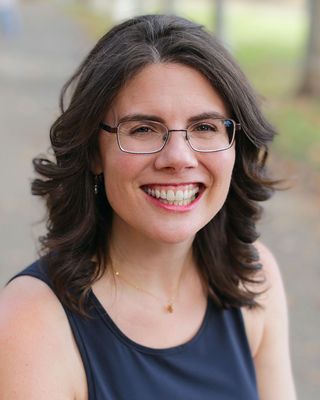 Bay Area Dating Coach
Marriage & Family Therapist, LMFT, RDT
Verified
2 Endorsed
Dating can be scary. Because when you're looking for real love (not just a fling), dating matters, and that can make it stressful. Add to that being an introvert and struggling with anxiety, and it can feel like a lonely battle! Thankfully, you don't need to go through this alone. At Bay Area Dating Coach, our team of experienced, caring therapists want to support you and help you find your Person. We're here to help you discover what's holding you back in dating and get the tools you need to find love. We'll guide & support you in your journey to understand yourself and find the loving relationship you're dreaming about.
(415) 650-1844
Office is near:
Menlo Park,
CA
94027
& Online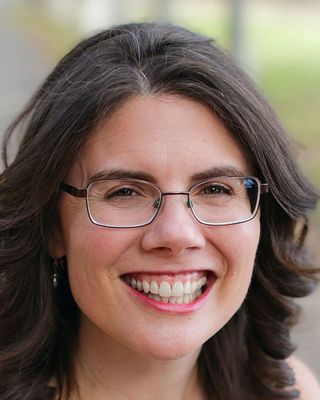 Social Anxiety Support Center
Marriage & Family Therapist, MFT, RDT
Verified
1 Endorsed
Hello, fellow introvert! Do you ever find yourself thinking, "no one likes me!" or "what's wrong with me?" Does shyness keep you from confidently connecting with friends, romantic partners, and colleagues? Perhaps you know deep down that you'd be happier if you had more authentic relationships, but avoiding people (and therefore rejection) feels, well…safer. If so, you may be struggling with social anxiety. You probably feel like you never received the "How to Not Be an Awkward Human" manual. Well, good news - we've helped hundreds of shy individuals like you build confidence and develop deep, meaningful relationships.
(415) 969-6022
Office is near:
Menlo Park,
CA
94027
& Online
Waitlist for new clients
Jeffrey S Kline
Psychologist, PhD
Verified
Whether you are struggling with important people in your life, depression, anxiety, troublesome feelings or moods, life changes, losses, or the impact of traumatic events, I can help. I offer time-limited, open-ended, or intermittent psychotherapy to enhance your life experiences and ameliorate your distress. I tailor my approach according to you as an individual and your unique circumstances,particular needs, and goals in life. Feel free to contact me for a consultation about working together to enrich your overall sense of well being.
(650) 209-7674
Menlo Park,
CA
94025
& Online
Waitlist for new clients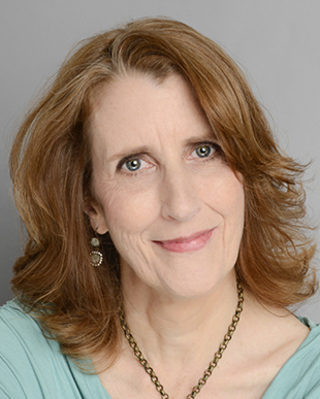 Valerie J. Keim
Marriage & Family Therapist, MFT
Verified
1 Endorsed
Telehealth for individuals and couples who are burned out from the pandemic. We are in this together and I can help you to feel less anxious, and more resilient and connected. I also help successful women and couples. Women, everyone believes you have it all together, but inside you know differently. Stress hits at the worst moments. A rude coworker or a nasty comment from your partner shatters you. At home your romance needs a tune up. But you don't have the confidence to rock the boat. I help women just like you rediscover their strength and intuition and live bigger, more powerful lives!
(925) 429-8023
Office is near:
Menlo Park,
CA
94027
& Online
Kai Briana Alexander
Megan Hankins-Maldonado
Almaz Nigusse-Bland
Bay Area Dating Coach
Social Anxiety Support Center
Valerie J. Keim
Deeper Than Color
Sabina Harris, MFT
'Mind Your Stories & Live Well'
Pacific Marriage & Family Therapy Network
Natasha Kazmi, Trust Mental Health
---
See more therapy options for
---
Black and African American Therapists
As an African American, why might I wish to see a therapist who is African American?
African American clients may seek out African American therapists for several reasons, foremost being a sense of cultural understanding and the possibility of shared experiences. Cultural sensitivity and context on the part of the therapist may make it easier to form a therapeutic alliance and to focus on the work of therapy without the need to explain or educate a therapist on cultural matters. It may also be empowering to work with a therapist who shares one's racial or ethnic background. It is important to note that a therapist who demonstrates cultural sensitivity can be highly effective even if they do not share a client's background or race.
Can clients benefit from working with a therapist who shares their race or ethnicity?
Yes, having a therapist who shares a client's race or ethnicity is often valuable, especially if it fosters a strong therapeutic alliance between the two. While training, qualifications, and experience are always important, a strong alliance between client and therapist is a major contributor to therapeutic effectiveness. An alliance is likely to be strengthened with a therapist who has an understanding of a client's background and perhaps also shared life experiences. It should be noted that many clients form a strong bond with their therapist regardless of their race or ethnicity. This is a personal decision, and it depends on the therapist, the client, and the connection between the two.
How might I inquire about a therapist's experience working with African American clients?
Clients can ask therapists directly about their experience working with clients of diverse backgrounds, including with African American individuals. You may wish to inquire whether a therapist has undertaken training in cultural competence broadly, and how specifically they would ensure that their approach is sensitive to the needs of African American clients. Therapy involves honesty and trust, so it's best for clients to share concerns about their therapist's cultural competence at the outset. And a good clinician who is nonetheless not the right fit for you is often happy to make referrals based on the concerns you articulate.
Why is it important for a therapist to be culturally sensitive?
It's important for a therapist to be culturally sensitive because everyone comes to therapy with a unique background and set of experiences. Being aware of culture and cultural differences between people is important for understanding clients, as is coming to therapy with an open mind, recognizing that the therapist doesn't necessarily understand everything and that the client can help guide the way.
Who is included in Psychology Today's directory of Black therapists?
The directory of Black therapists includes therapists who have self-identified their ethnicity in their profiles. Psychology Today uses this information to assist clients in finding a therapist who can provide a cultural match. However, not all therapists choose to disclose their ethnicity in their profile, and they may not appear in search results for this reason. In situations where the number of therapists who have identified as Black is limited, the directory will also show therapists who have undergone specific multicultural training or have extensive experience working with clients from relevant cultural backgrounds.