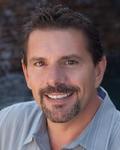 Randy Moraitis
Counselor, MA, CIP, BCPC, CADC II, ICADC
Verified
12 Endorsed
As a Board Certified Counselor, Certified
Intervention
Professional and multi-certified life coach and recovery coach, I am a seasoned expert at helping people set and achieve life-changing goals and experience healing breakthroughs.
I love helping people get healthy and successful through coaching, counseling and interventions, and I truly care about my clients. I am well known for getting results, that's why many of my clients include therapists, physicians, CEO's, attorneys, and dentists. I will guide you or your loved one to achieve major breakthroughs in relationships, career, finances, spiritual life, emotional life and health and wellness. And if you have a loved one affected by addiction or mental health issues, I would be honored to do an
intervention
to get them into treatment, and provide counseling services to help prevent relapse after treatment.
(949) 383-5443
Laguna Niguel,
CA
92677
& Online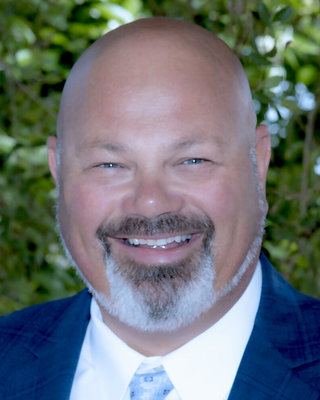 Entelechy Recovery, Interventions, Coaching
Drug & Alcohol Counselor, CIP, CSAC, CADCIII, BRI II
Verified
Entelechy Recovery Group is a team of dedicated professionals that offer
Intervention
and Recovery services for individuals and families struggling with addiction and mental health issues.
Our approach to working with families is immersed in the "why" we do what we do. We know what it's like to be in the grip of addiction and to come out the other side. It is with grace that we have been given the gift of recovery and our passion is to share it. Entelechy Recovery Group is focused on individuals and families suffering from addiction, with the goal of helping people move into healing and realizing their full potential. We are family-centered, collaborative, compassionate, and provide solutions that are tailored to each unique situation. We're not a cookie-cutter operation that uses one methodology.
(833) 247-4841
Laguna Niguel,
CA
92677
& Online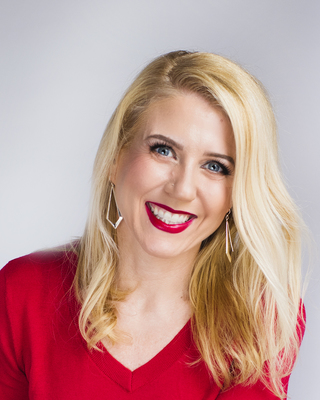 Liz Fuhro
Licensed Professional Clinical Counselor, MA, LPC, LPCC, LCPC
Verified
10 Endorsed
Perhaps you're down or anxious - maybe you're unsure about the future of a relationship, or just feel that you aren't living the life you were meant to lead. Whatever your needs may be, I am here to offer support. To foster a warm, comfortable setting for you, I employ a compassionate, non-judgmental approach that offers a safe space for healing. Issues addressed in individual therapy may include: anxiety, depression, goal setting, personal growth plans, self-confidence building, emotional and binge eating, body image, codependency, narcissistic abuse, time management, and self-care.
(562) 222-0984
Laguna Niguel,
CA
92677
& Online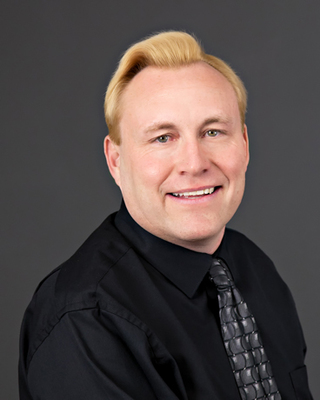 Brian Thompson
Marriage & Family Therapist, CATC-IV, CHT, CCA, CI, LMFT
Verified
I am looking for clients that are ready to get to work and make lasting change possible in their lives. My style is centered on creating a direct partnership with my clients in order to make change happen rather than continue to sit in the problem. I am very well versed in working with all aspects of addiction, anxiety, depression, life changes, sexual abuse, trauma & PTSD, and day to day living concerns, to name a few, for all individuals, couples & families.
(714) 942-2736
Laguna Niguel,
CA
92677
& Online
Ashley A. Blackett
Marriage & Family Therapist, MA, LMFT
Verified
1 Endorsed
Change is hard! Isn't the alternative worse? Life can be very challenging and demanding. It can even seem extremely overwhelming. The good news is you don't have to feel alone. Seeking help is a sign of courage and strength, which I foster in practice. I offer assistance in finding ways to manage your stressors in ways that work for you. Improving self-esteem, learning to cope, and managing emotions is all possible. I won't promise it will be easy (therapy rarely is). But I can promise you, it will be worth it.
(949) 793-9260
Laguna Niguel,
CA
92677
& Online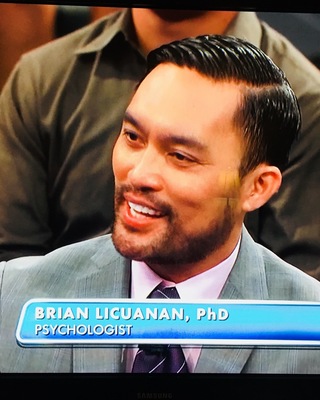 Dr. Brian F. Licuanan
Psychologist, PhD, MS
Verified
2 Endorsed
Dr. Licuanan is a Board-Certified psychologist, author, educator & speaker who treats a wide-variety of issues with specializations in substance addiction and insomnia. Most commonly, clients seek his assistance for depression, anxiety, relationships, and substance dependence. Additionally, his M.S. in Industrial/Organizational Psychology--field of study focused on the workplace including leadership, motivation, job satisfaction, etc., is integrated into treatment for clients needing assistance with career-related concerns. Dr. Licuanan attained his Ph.D. and M.S. from the University of Oklahoma and M.A. from Pepperdine University.
(714) 408-2821
Laguna Niguel,
CA
92677
& Online
Dr. Roxanne Cherry
Marriage & Family Therapist, PhD, MFT
Verified
Congratulations on taking a step closer to a solution and a life you love. I'd be happy to help you or your loved ones discover and practice more effective ways to experience and express. You'll learn to honor yourself, live your truth, and enjoy fulfilling relationships. Of course, making that happen requires your commitment and effort. I'll provide safe, non-judgmental listening and proven tools; you bring willingness and commitment to inquire, experiment and practice. As an expert in human behavior, I am a gender-affirming advocate for LGBTQ+ people and families. Sessions can be conducted via telehealth, in-person or by phone.
(949) 228-2844
Laguna Niguel,
CA
92677
& Online
Lily Habte
Marriage & Family Therapist, MA, LMFT
Verified
6 Endorsed
Is your relationship suffering despite all your effort to make it work? I help individuals and couples struggling with addiction, infidelity and communication. It is difficult to build back the trust in yourself and in others. My role is helping you navigate a way out of the emotional maze that can feel lonely and hopeless. Feeling stuck leads to depression and anxiety that affects the quality of your life and your active participation in your happiness. This is the point when you socialize less, ignore your self care, drink more, and find life and relationships mundane. You don't have to do it alone. Call, let's talk.
(949) 407-5701
Laguna Niguel,
CA
92677
& Online
Erin Popp
Licensed Educational Psychologist, MA, PPS, LEP
Verified
Do you find yourself feeling anxious and depressed dealing with all of the pressures of daily life? Do you struggle in your relationships and are looking to create more peaceful interactions? After 27 years working as a psychologist, I have a tremendous amount of compassion and understanding for the struggles and challenges we face to become contributing members of society today. I work with individuals to identify unhealthy thought patterns or behaviors that get in the way of personal fulfillment and develop positive changes. When working with adolescents, I strive to also help parents understand them and develop better connections
(949) 528-8130
Office is near:
Laguna Niguel,
CA
92677
& Online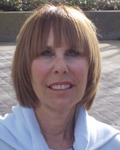 Joan Cantor Backer
Marriage & Family Therapist, MA, LMFT
Verified
I am committed to helping others gain an understanding and acceptance of themselves; realize their full potential, and achieve their goals. I specialize in treating individuals, couples, and children. Through my extensive life experiences and clinical training, I am qualified to work with a wide range of issues for women, including life transitions, menopause, aging, loss and grief, and developing self esteem.
(949) 676-7486
Office is near:
Laguna Niguel,
CA
92677
& Online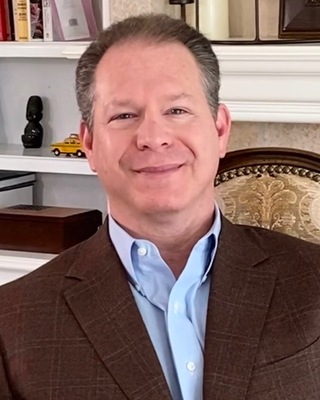 Dr. Evan Fewsmith
Marriage & Family Therapist, PsyD, LMFT
Verified
1 Endorsed
I know how hard it is to look for the right therapist. Before you make a appointment, it is my sincere attempt here to explain who I am and how I work. I provide individual sessions based on a foundation of trust, genuineness and respect. I work with clients by educating them, processing thoughts and feelings, exploring options, and directing new ways to interact. I believe everyone has the ability to grow if given an opportunity to be coached and supported by a trusted therapist. I possess a large repertoire of psychological interventions and tools to draw from. I work differently and individually with each and every client.
(949) 249-9040
Office is near:
Laguna Niguel,
CA
92677
& Online
Meghan K McGuire
Marriage & Family Therapist Associate, MA, AMFT
Verified
1 Endorsed
As an Associate Marriage and Family Therapist, I work with adolescents, adults and families who are looking to work through their mental health challenges, all while improving their relationship with both themselves and others.
(949) 867-6922
Office is near:
Laguna Niguel,
CA
92677
& Online
---
See more therapy options for
---
Intervention Therapists
How does an intervention work?
An intervention is a planned, structured meeting in which a person's family or friends voice concerns about the person's behavior and its consequences; the goal is for the person to accept treatment. In this meeting, the person's loved ones (often with the guidance of a trained interventionist) share how the person's behavior has harmed them and the consequences if the person refuses treatment. They collectively ask the person to accept a proposed treatment plan.
How effective are interventions?
There isn't extensive research on the efficacy of interventions, in part because success is difficult to measure. Individuals often enter addiction treatment after an intervention, for example, but treatment itself may not work, especially if the person only begins due to external pressure from others rather than due to internal motivation to change. However, if all other attempts at helping someone have failed, an intervention may be worth exploring.
What are the limitations of interventions?
While a friend or family member's intentions are in the right place in wanting to help a loved one through an intervention, there are significant limitations to the approach. The surprising nature of the event can make the person feel ambushed or judged. They may feel embarrassed or ashamed as a result, and relationships may be strained or broken. This can make it difficult for the individual to be receptive to the concerns of their loved ones and the interventionist.
Are there alternatives to interventions?
Rather than confronting a loved one through an intervention, an effective and less pressured approach is to create space for a caring, open, one-on-one conversation. This works best if the loved one asks open-ended questions, listens attentively to the answers, and frames their observations and statements with concern rather than judgment. More than one conversation may be needed, but change can take root over time.