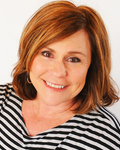 Andrea (Andy) Cecile Bohn
Marriage & Family Therapist, MA, LMFT, MPH, MS
Verified
Is there something in your life preventing you from being your best self? Struggling with an addiction? Waking up feeling there must be more to life? Frequently anxious? Let me help you make changes to alter your inner life. You deserve to be happy. I am a warm, enthusiastic and direct therapist, insightful and a good listener. My work is attachment based with psychodynamic and cognitive behavioral leanings, topic directed. Let's navigate through your experiences and feelings together. Begin your road to recovery now. Acquire tools to help you move forward. Specialties: relationships, addiction/ recovery, depression, anxiety, bipolar.
(510) 497-0848
Lafayette,
CA
94549
& Online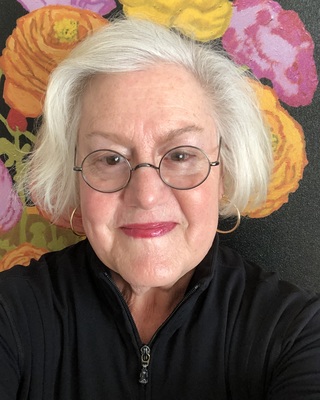 Judy Bensinger-Haynes
Marriage & Family Therapist, MEd, MA, LMFT , #114669
Verified
These days there are times when we need someone to talk to. For the past forty years I have embraced individuals who have experienced shame, anxiety, social anxiety, depression and stress. Individuals and families served have had questions and concerns related to caring for family members with special needs and adoptions. My approach is optimistic, empathic and enhances attachments and relationships. My wish is to lessen stress and provide advocacy. Whether your journey is individual, infant-child related or a family dream; I will work to support you and your loved ones in a warm and engaging therapeutic relationship.
(925) 357-9994
Lafayette,
CA
94549
& Online
Christina Iglesia
Psychologist, PsyD
Verified
1 Endorsed
Your decision to pursue therapy is an important and personal one. Whether you are looking to address lingering issues or searching for support for ongoing concerns, you do not need to do it alone. Therapy is one of the few opportunities in which you are encouraged to explore and express your authentic self, allowing for deeper personal connections and engagement in life.
(925) 448-9291
Lafayette,
CA
94549
& Online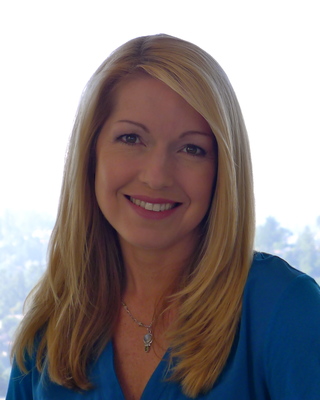 Christina R Sinclair
Psychologist, PhD
Verified
1 Endorsed
As a cognitive-behavioral and solution-focused therapist, my goal is to help children, teens and young adults uncover their true potential and lead lives that are more enjoyable, peaceful and worth celebrating. Although I see a range of issues in my practice, I specialize in treating anxious children and teens who have intense difficulty managing strong or dangerous feelings. I offer parenting support to help improve the often strained relationships within the family. In addition, I work with young adults to help negotiate the challenges that present during this transitional time such as independence, personal identity and life goals.
(510) 205-5424
Office is near:
Lafayette,
CA
94549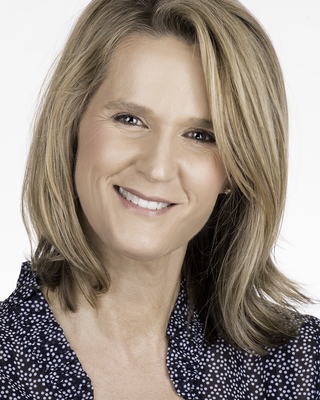 Rachel Moran
Marriage & Family Therapist, LMFT
Verified
Welcome! I am a licensed Marriage and Family Therapist located in Orinda. My practice is devoted to helping individuals, couples and families who are struggling with depression, anxiety, and substance related issues. I have been involved in the addiction recovery field for over three decades, working with adolescents and adults in both inpatient and outpatient settings. I specialize in providing support, education, prevention and crisis management.
(925) 271-2728
Office is near:
Lafayette,
CA
94549
& Online
---
See more therapy options for
---
Intervention Therapists
How does an intervention work?
An intervention is a planned, structured meeting in which a person's family or friends voice concerns about the person's behavior and its consequences; the goal is for the person to accept treatment. In this meeting, the person's loved ones (often with the guidance of a trained interventionist) share how the person's behavior has harmed them and the consequences if the person refuses treatment. They collectively ask the person to accept a proposed treatment plan.
How effective are interventions?
There isn't extensive research on the efficacy of interventions, in part because success is difficult to measure. Individuals often enter addiction treatment after an intervention, for example, but treatment itself may not work, especially if the person only begins due to external pressure from others rather than due to internal motivation to change. However, if all other attempts at helping someone have failed, an intervention may be worth exploring.
What are the limitations of interventions?
While a friend or family member's intentions are in the right place in wanting to help a loved one through an intervention, there are significant limitations to the approach. The surprising nature of the event can make the person feel ambushed or judged. They may feel embarrassed or ashamed as a result, and relationships may be strained or broken. This can make it difficult for the individual to be receptive to the concerns of their loved ones and the interventionist.
Are there alternatives to interventions?
Rather than confronting a loved one through an intervention, an effective and less pressured approach is to create space for a caring, open, one-on-one conversation. This works best if the loved one asks open-ended questions, listens attentively to the answers, and frames their observations and statements with concern rather than judgment. More than one conversation may be needed, but change can take root over time.