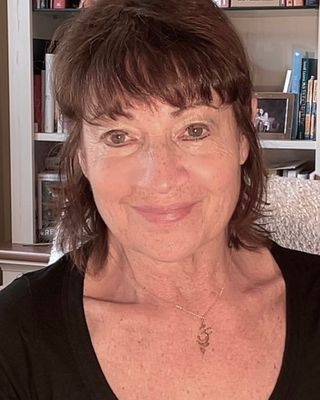 Carla Clements
Marriage & Family Therapist, LMFT
Verified
1 Endorsed
I have extensive experience with chemical addiction, love and sex addiction, anxiety and depression,
domestic
abuse
, developmental trauma and low self-esteem.
I believe that feeling safe is the most necessary factor for us to create change in our lives. Each of us deserves to feel valued for who we are. Often our life experiences, beginning in childhood, have convinced us we are undeserving of happiness and good things. How can we create the life we long for if we don't believe we deserve it? Sometimes it is necessary to unlearn some of the distorted messages that came out of childhood. I can help you uncover what is in your way and help you to heal.
(415) 702-3431
Kentfield,
CA
94904
& Online
Not accepting new clients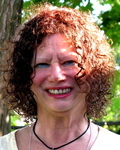 Golda Michelson, MFT
Marriage & Family Therapist, MA, MFT
Verified
2 Endorsed
Areas in which I have experience and success are: anxiety, depression, ADHD, (both with children and adults) relationship problems, trauma(using EMDR), drug and/or alcohol
abuse
, grief and loss for adults and children.
Are you finding that your relationships are not working so well? It can be your relationship to yourself (just not feeling good about your self), your relationship to work (such as difficulties with co-workers or a boss), or your relationships with your family and/ or partner or friends. I believe that we are always striving to move towards personal growth and health. Our work is to remove these blocks with compassion and understanding so that you can achieve the changes that you want to make. My style is an interactive,individualized one with warmth, support, insight and humor.
(415) 408-7705
Office is near:
Kentfield,
CA
94904
Not accepting new clients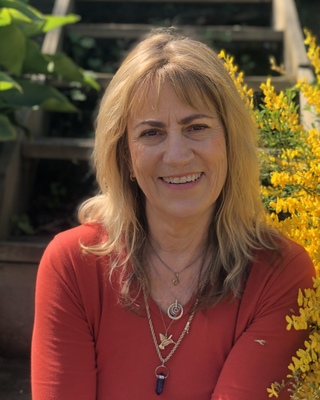 Wendy A Calomiris
Marriage & Family Therapist, MA, LMFT
Verified
Any scary event or even a medical diagnosis can wreak havoc & any daily routine is quickly found unmanageable. If the physical body fails you, it affects your mood. If emotions are out of wack, it affects your health. Either way, you deserve to feel in control and you can reclaim control. The goal is to highlight your strengths and minimize or eliminate any obstacles to healthy wellness. A direct benefit of engaging in effective help elevates your protective factors against emotional decay now a known correlate with disease. Together we can restore a sense of control, balance, and develop your future goals. You deserve to be happy.
(707) 743-4082
Kentfield,
CA
94904
& Online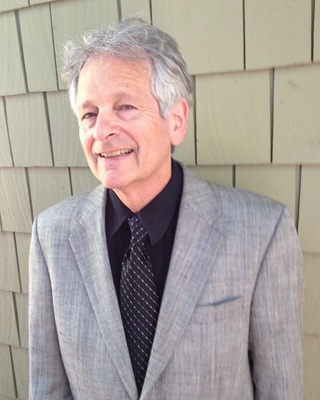 Bert Faerstein
Psychologist, PhD
Verified
I treat adults as well as adolescents and children, most frequently through individual therapy. I also work with couples. I work with people with a wide range of problems and especially enjoy working with people experiencing anxiety in relationships or at work . I also enjoy working with people who are unhappy and don't know why, and people who are repeating self-defeating patterns they feel unable to change. Meeting with a well-trained and experienced therapist can be a powerful and effective way of strengthening one's confidence and developing a personal sense of control over one's life.
(415) 787-4616
Kentfield,
CA
94904
& Online
Melissa Perry
Marriage & Family Therapist Associate, MS, AMFT
Verified
1 Endorsed
Welcome! Are you looking for support for yourself or someone you care about? I'm hoping to help. I find it particularly rewarding to work with people during transitions in their lives such as a career change/s, reconstructing life after a divorce, high school to college transition, newly married, grief support, new parents, or empty nesters, just to name a few. I value the process of helping my clients prioritize themselves and their needs as they navigate difficult and often inspiring times in life. Developing coping skills and self compassion will lead you to make decisions in your life that support your sense of wellbeing.
(415) 687-2327
Kentfield,
CA
94904
& Online
Katharina Sandizell
Marriage & Family Therapist, MA, LMFT
Verified
Relationships are my speciality - I work with individuals and couples on attachment issues, connection, and emotional safety. I am a certified 'Emotionally Focused Couples Therapist' and Supervisor (ICEEFT). My approach involves turning around patterns that feel out of control and repetitive while increasing bonding and closeness. I also work with individuals on connecting with others in a positive way while understanding and changing patterns that are hard to shift.
(415) 942-9941
Kentfield,
CA
94904
& Online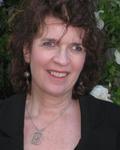 Diane E Donnelly
Psychologist, PhD
Verified
Therapy can be a source of tremendous relief and gratification. Unhappiness and anxiety that feel unbearable can lessen and disappear when you have someone who can help you understand the reasons for your suffering. A good therapist can also help you more easily get your mind off upsetting thoughts that preoccupy you. Or if you find yourself acting in self-defeating ways, studying it with a therapist can be of enormous help. Ideally, you will leave an initial consultation with a new way of thinking about the problem that brought you in.
(415) 702-3387
Kentfield,
CA
94904
& Online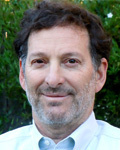 Gary Stolzoff
Psychologist, PhD
Verified
I have been in private practice since 1981 and I am a Clinical Professor in the Department of Psychiatry at UCSF Medical School. I am dedicated to working collaboratively with people to efficiently address their clinical issues with warmth and compassion.
Louise Evette Robinson
Marriage & Family Therapist, MFT
Verified
I work with individuals, couples, and families, on facilitating communication, conflict resolution, and often healing old wounds from childhood that cause difficulties in present relationships. I also work with children and their families on parenting issues. I work with couples having infertility issues and adoption.
(415) 787-2991
Kentfield,
CA
94904
& Online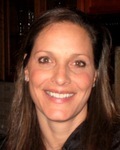 Anka Laszlo Paine
Psychologist, PsyD
Verified
I work with individuals, families and couples addressing issues around relationships, parenting and communication.
(415) 574-0953
Office is near:
Kentfield,
CA
94904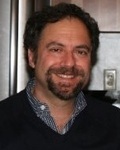 ---
See more therapy options for Kentfield
---
Domestic Abuse Therapists
Domestic abuse can be physical or psychological, and it can affect anyone of any age, gender, race, or sexual orientation. It may include behaviors meant to scare, physically harm, or control a partner. And while every relationship is different, domestic abuse and violence typically involves an unequal power dynamic in which one partner tries to assert control over the other in a variety of ways.