Herb Kessner
Making a
career
change can be a powerful and transforming experience. I offer a wide range of personal testing, action planning,
career counseling
and professional development In a comfortable and supportive atmosphere. I have a highly personalized approach tailored to each of our client's individual needs, to help them attain the personal growth & success they're striving for. My combination of long business experience, psychological insight and
career counseling
provides you with the tools you need to discover your strengths, develop your action plan and achieve your next steps.
Laura Tabak
Psychologist, PsyD
Verified
1 Endorsed
I am a licensed clinical psychologist who helps people address a range of concerns, including: self-esteem issues, unsatisfying relationships, work stress, self-destructive behaviors, trauma, and grief/loss. I have a special interest in working with individuals who are going through significant life transitions such as launching a
career
after college, reentering the workforce, navigating new relationships, and transition to parenthood.
(415) 483-7925
Kentfield,
CA
94904
& Online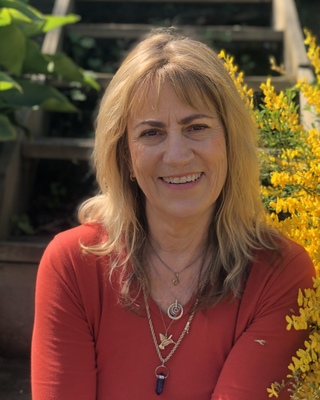 Wendy A Calomiris
Marriage & Family Therapist, MA, LMFT
Verified
Any scary event or even a medical diagnosis can wreak havoc & any daily routine is quickly found unmanageable. If the physical body fails you, it affects your mood. If emotions are out of wack, it affects your health. Either way, you deserve to feel in control and you can reclaim control. The goal is to highlight your strengths and minimize or eliminate any obstacles to healthy wellness. A direct benefit of engaging in effective help elevates your protective factors against emotional decay now a known correlate with disease. Together we can restore a sense of control, balance, and develop your future goals. You deserve to be happy.
(707) 743-4082
Kentfield,
CA
94904
& Online
Robin Keating
Marriage & Family Therapist, MS, LMFT
Verified
Hi, Let's talk about how we can work together. It takes strength to reveal yourself to another person, calm your storms and heal your issues. And, it's possible to achieve lasting results. It takes commitment, and exploration guided by a therapist you trust. I'll bring to our sessions my professional experience - anchored in theory and a deep understanding of people and relationships - to help you better understand your thoughts and emotions. I'll also bring my own extensive work-world experience with people and organizations beyond the therapy setting. NEW FOR 2023 - Women 50+ pls see website for more info!
(415) 942-9164
Kentfield,
CA
94904
& Online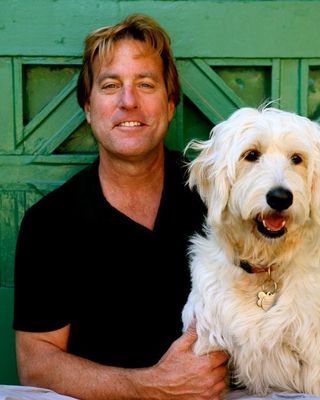 Thom Kessler
Marriage & Family Therapist, MS, LMFT, RAS
Verified
1 Endorsed
Whether your decision to make changes involves freedom from painful limiting beliefs, release from repetitive relationship patterns, or transformation through sincere self-examination, I help people to fully realize the person they are destined to become. I work with adults, couples, teens, and families, helping them to successfully attain short-term goals and craft long-range solutions by utilizing a variety of approaches matched to their specific needs or expressed desires as they learn new ways to address life's challenges. As a level 3 Gottman couples therapist, I work with couples utilizing John Gottman's evidence-based theory.
(415) 454-8931
Kentfield,
CA
94904
& Online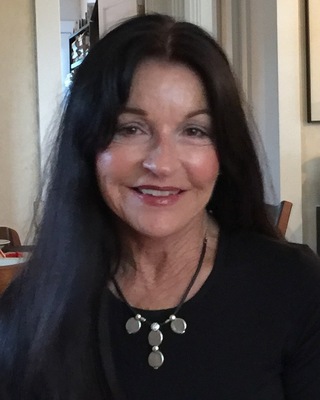 Sharon Laurenza LP/ Behavioral Design
Psychologist, EdD, MAEd, MAEd, Counsel, Admin
Verified
Hello! I am Dr. Sharon Laurenza, Licensed Psychologist. The name of my business is "BEHAVIORAL DESIGN-- Solution-Oriented Approaches To Change" as I believe you can develop the discipline needed to make the changes you desire to bring you closer to your personal and/or professional goals. I work as a psychologist who does psychotherapy, executive and personal coaching, counseling and consulting. Counseling, Coaching and Psychotherapy all help you to become more in alignment, a better and more comfortable fit, with yourself (inside and out). This is done through your work on your identified concerns and desire for change.
(831) 531-2721
Kentfield,
CA
94914
& Online
Robin Gayle
Marriage & Family Therapist, PhD, MDiv, MFT
Verified
Personal issues often show up in relationships where we get caught in freeze, fight, or flight reactions. Friendships, colleagues, family, and intimate partners are our best mirrors leading to effective personal work in therapy. My experiential three-fold model of problem solving integrates mind, body, and emotions. We begin with the description of a problem or struggle, identify associated emotions, and locate the way the issue is held somatically. This may develop into a visual or symbolic representation with which one can dialogue, apply insight, antidote and release, or reveal deeper targets that need to be reprocessed.
(415) 787-3942
Kentfield,
CA
94904
& Online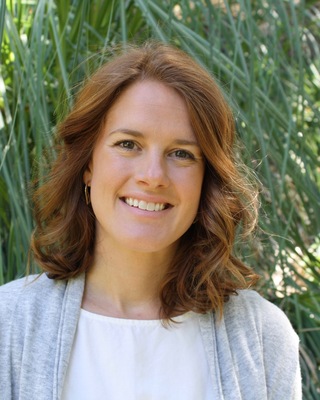 Suzanna de Sanz
Marriage & Family Therapist, MS, LMFT
Verified
Therapy provides an opportunity to better understand ourselves and our experiences. You may be feeling stuck in old patterns, ready for a change, but unsure where to start. You may be struggling with new symptoms after a recent life transition or traumatic event. You may just need a space to be yourself and be heard. As a therapist I am direct, compassionate, and practical. My goal is to help clients gain a sense of balance and fulfillment in their lives. I work collaboratively with clients to explore areas of change, gain insight into patterns, develop practical strategies, and improve relationships with self and others.
(415) 870-3347
Kentfield,
CA
94904
& Online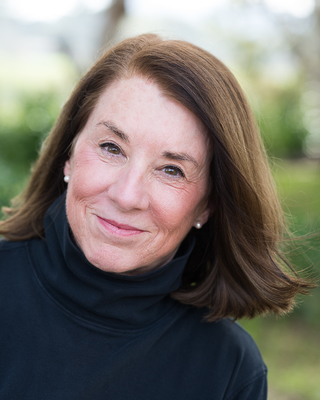 Nancy Haugen, PhD
Psychologist, PhD, MA
Verified
Therapy only works when there is a "sense of connection". Research discovered that for therapy to be successful, the client needed to have a feeling of connection. There are two parts to that: 1. You feel like the therapist really knows what they are doing. 2. You feel like the therapist REALLY gets who you are. For me, the art in therapy is the ability to listen between the lines to be able to understand the nuances that make you, you. You should know in the first session whether the therapist is the right fit for you.
(415) 991-1215
Kentfield,
CA
94904
& Online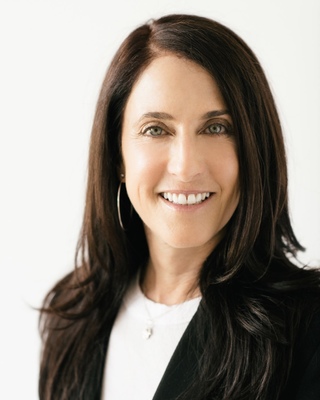 Julie A Wolfert
Psychologist, PsyD
Verified
2 Endorsed
I work collaboratively with patients in individual therapy and while conducting neuropsychological, psychodiagnostic, and psychoeducational assessments. I provide information regarding patients' limitations, capabilities, cognitive functioning and diagnostic considerations. My interests and experience have contributed to my specializing in diagnosing and treating neuropsychological and educational disabilities (including ADHD/ADD) as well as working with individuals experiencing mood, adjustment and anxiety disorders. I assist people in the development of academic, professional and personal skills and the building of confidence in order to support reaching their highest potential. I provide behavioral pain management and work with patients who are adjusting to various disabilities.
---
See more therapy options for Kentfield
---
Career Counseling Therapists
If you're looking for career counseling in Kentfield or for a Kentfield career counselor, these therapists provide career development, career management and career counseling services. An Kentfield career therapist will assist in career assessment, career coaching, Kentfield career guidance, career transition, job counseling, and careers counseling.