Waitlist for new clients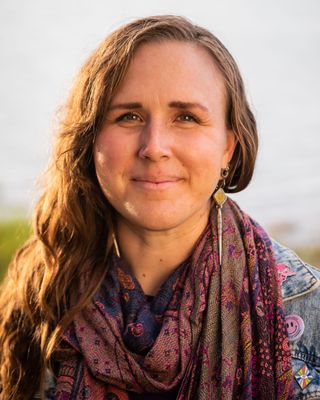 Megan Payer
Psychologist, PhD, RYT, BCBA, SEP(t)
Verified
1 Endorsed
I am trained in
somatic
psychology, psychodynamic psychotherapy, applied behavior analysis, neuropsychological assessment, and QEEG neurofeedback.
I help people who seek improved interpersonal relationships, enhanced brain function, nervous system regulation, spiritual guidance, and diagnostic clarification. You may have experienced a loss, a trauma, a transition, or an unexpected life upheaval. My job is to walk with you in the darkness and shine a light, so we may find the way through together. Whether you are seeking an assessment for diagnostic questions, or a longer therapeutic relationship to allow deeper self-exploration, I am happy to join you in the work. I am highly motivated to work with individuals that identify as part of the LGBTQ+ and neurodiverse communities.
(805) 429-4152
Grover Beach,
CA
93433
& Online
Waitlist for new clients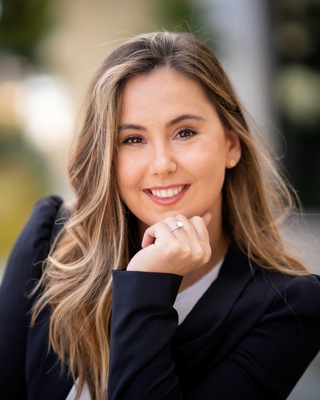 Jennifer Rogez
Clinical Social Work/Therapist, LCSW, PMH-C
Verified
I believe that relationships are the cornerstone to mental wellness. They are the greatest source of pain, growth and healing. Because of this, I see my role as a therapist as an active relational partner in a client's process toward change. I hold genuine curiosity that drives me to dive deep into each client on a fundamental level. I hold strong value for each person's story and I have found that telling your story is often where healing begins. I strive to create a safe space that invites you to face the dark places of your story, to highlight your resilience and cultivate empowerment.
(820) 234-2700
Grover Beach,
CA
93433
& Online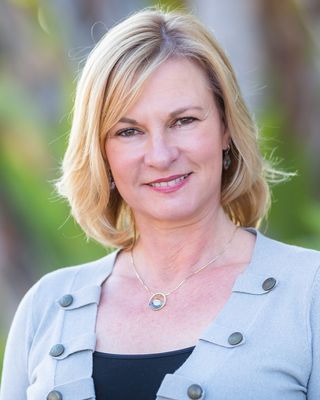 Pamela Kremza
Marriage & Family Therapist, Pamela Kremza, LMFT
Verified
I am dedicated to hearing your story and helping you remove any roadblocks to your wellness. I have been helping people heal from eating disorders and body image issues since 2004. I have worked at both the Intensive Outpatient (IOP) and Partial Hospitalization (PHP) levels of care. My extensive experience in this specialty allows me to understand the root causes of your struggles and not just treat the symptom. I work in treating the whole person in a compassionate way. I also have extensive training in trauma, depression, anxiety, grief, and abuse.
(805) 904-0393
Grover Beach,
CA
93433
& Online
Leslie Barber
Marriage & Family Therapist, LVN, MA, LMFT
Verified
1 Endorsed
Leslie brings a compassionate, open, and direct approach to her work with teens, families, and individuals. Her primary modalities include cognitive behavior therapy, Gestalt therapy and art therapy. Leslie's areas of expertise include attachment issues, grief and loss, anxiety and depression and their relationship to eating disorders. Her desire is to provide a safe, nurturing space where her clients can learn to be more comfortable in their own skin. Leslie's specialized training in eating disorder treatment gives her deep insight into the client's journey to recovery.
(805) 307-3740
Grover Beach,
CA
93433
& Online
Not accepting new clients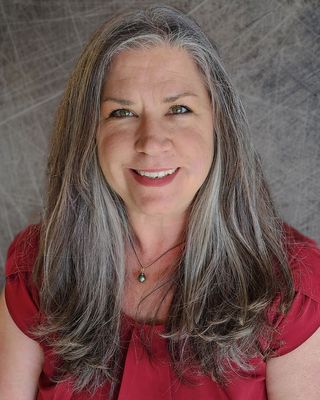 Jenna E Wolfson
Clinical Social Work/Therapist, LCSW, PPSC
Verified
The work you and I will do together is focused on your goals and needs and capitalizes on your strengths. My assessment process takes into account the biological, psychological, social, emotional, spiritual, and cultural aspects of your life. Once that assessment is completed, you and I will explore the issues and needs that you are trying to manage by utilizing a "motivational interviewing" approach. We then work to discover the maladaptive behaviors and coping mechanisms; and explore healthy, productive, and strengths-based strategies for getting these needs met.
(805) 429-6264
Hosts group in:
Grover Beach,
CA
93433
Not accepting new clients
---
See more therapy options for Grover Beach
---
Somatic Therapists
How does somatic therapy work?
Somatic therapy
is a form of treatment that focuses on how the body and mind are interconnected. In this approach, physical symptoms are addressed because they may in fact signal emotional distress. Somatic therapists combine mindfulness, talk therapy, breathwork, yoga, dance, and physical manipulations of the body to help patients become more attuned to what their body is telling them.
Is EMDR a somatic therapy?
EMDR (Eye Movement Desensitization and Reprocessing) is a form of somatic therapy, as it incorporates mental and physical principles. EMDR involves remembering a traumatic experience while allowing one's eyes to track a side-to-side visual stimulus from a therapist. This lateral eye movement is believed to diminish the painful power of the memory so that it can be discussed with a therapist.
Is somatic therapy evidence-based?
Somatic therapy has been researched and studied, and some forms of somatic therapy are found to be effective in treating a wide range of conditions. Because somatic therapy encompasses many techniques, some, such as EMDR and meditation, have been studied more than others.
What is somatic trauma therapy?
Somatic trauma therapy is based on the idea that when people experience trauma, they can become stuck in the "freeze" part of a "fight, flight, or freeze" response. In this state, trauma can manifest itself both mentally and physically—through tension in the muscles, anxiety, and stress. Popular forms of somatic trauma therapy include EMDR, sensorimotor therapy, and somatic experiencing.