Waitlist for new clients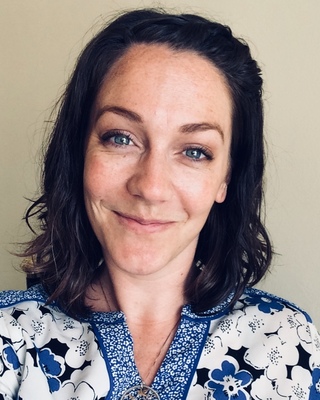 Megan Rhoads
Psychologist, PsyD
Verified
2 Endorsed
People who come for my help often report feeling drastically different and more in-control of their daily lives after just a few sessions. My approach brings about lasting change and empowers my patients to make decisions that are in their own best interest. In each meeting, we will work collaboratively to establish a path toward clearly-defined goals. If you often find yourself reacting to a situation in an unseemly manner, then wonder "Why did I just do that?" I believe you have the answer, and I can help you find it. See my website to get to know me better, plus view my blog, TEDx Talk, and sign up for my monthly newsletter!
(530) 584-4253
Gold River,
CA
95670
& Online
Waitlist for new clients
Laura D Stewart
Clinical Social Work/Therapist, LCSW
Verified
Anxiety Disorders, Depression, Individual counseling. Emotional pain should not be carried alone. I have a warm, gentle and empathetic approach. I help clarify, challenge unhealthy thoughts and guide you towards overcoming your anxiety or depression. Working through issues can be both challenging and rewarding as you discover your strengths, build self-esteem, and gain new skills to reach your goals.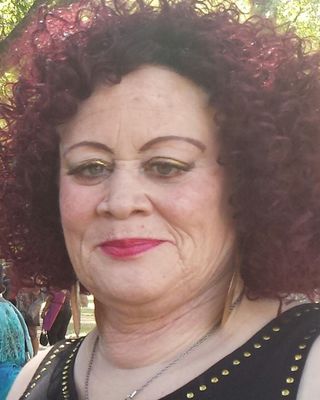 Pamela Y Ward
Associate Professional Clinical Counselor, MS, APCC
Verified
1 Endorsed
I am a seasoned, wellrounded individual who shares empathy and compassion for all clients. My cultural competence is stellar as well as my ability to communicate with active and concerned listening skills. My primary goal is to aid and assist my clients to become resilient and successful while learning how to navigate through their challenges.
(916) 659-7530 x101
Gold River,
CA
95670
& Online
Jonathan Venn
Psychologist, PhD
Verified
1 Endorsed
Dr. Venn has 50 years of experience providing psychological services. In that time he has been a military officer, served on the staff of a Fortune 500 Corporation, served on the staffs or faculties of six universities, was employed by three State agencies in two States, owned his own practice for 23 years, held State and federal contracts, and retired from two State governments: California & South Carolina. He is licensed to practice Psychology in California and in three other States. He has conducted 10,000 psychological evaluations for courts and agencies and has testified under oath in litigated proceedings on 200 occasions.
(916) 943-4610
Gold River,
CA
95670
& Online
Sparkle S Crenshaw
Psychological Associate, PsyD
Verified
I am passionate about working with diverse groups of people who suffer from trauma, whether from death, sexual or physical abuse, health complications, life stressors, or other complex matters; and have over 20 years of combined educational and practical experience doing so. With the understanding that life does not come with a "how to" guide, my goal as a therapist is to help you navigate the challenges of life which presents us with difficulties that may seem insurmountable. While you may not fully understand which direction may be the best route, sometimes talking things through can make all the difference.
(916) 842-3887
Gold River,
CA
95670
& Online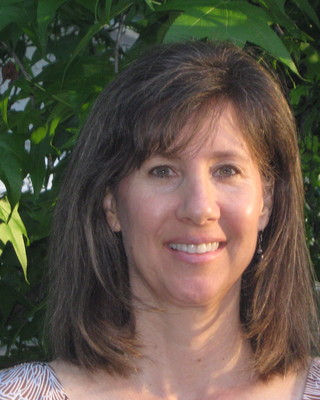 Tanya Grubaugh
Clinical Social Work/Therapist, MSW, LCSW
Verified
I have a passion for wholeness and feel honored to walk alongside those who have experienced trauma, those who want to grow and those who just feel stuck - whether it's from an abusive past or present, grieving a loss, the immobility of anxiety or depression, coping with life transitions such as retirement, or working through the heartache of a troubled relationship. I work with men and women, young adults through older adults, and couples. I facilitate groups, and EMDR for trauma. I value spiritual growth and health and can include a spiritual focus.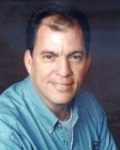 Christopher L Mathe
Psychologist, PhD, MBA
Verified
6 Endorsed
My approach assumes that my clients are the best judges of what they need, that significant and lasting change can take place in every session, and that anyone can learn ways to create a more productive, purposeful, and passionate life. I love collaborating with my clients in creating and sustaining the changes they wish to make and surprising them with how quickly and deeply these changes can manifest. I have a broad range of experience with challenges clients may face, and have in-depth experience with trauma, teens, men's issues, and challenge of creating purpose and meaning.
(916) 502-9857
Gold River,
CA
95670
& Online
Kristin Kaminski
Psychologist, PsyD
Verified
My goal is to help families and individuals in crisis. I have 3 areas of passion. First, I love working with children, teenagers, and their parents. Children were the reason I decided to seek a career in psychology. My second area of passion is working with my clients to rewire their brains and change emotional reactions. I integrate mindfulness, coping and self-soothing skills, and other tools in both individual adult and adolescent therapy. Finally, I enjoy neuropsychological and psychological assessments, viewing each one as a puzzle and I put my full effort into understanding the final outcome and treatment recommendations.
(916) 265-2209
Gold River,
CA
95670
& Online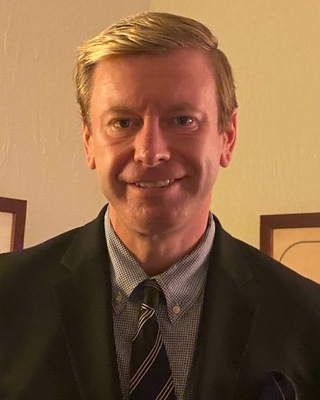 Stancil Jl Hutchinson
Psychologist, PsyD, QME
Verified
I offer a variety of services and many can be offered through telemedicine. I have experience with various medical-legal evaluations, such as personal injury as an expert, fitness for duty, retirement disability, & workers' compensation. I am a psychologist and neuropsychologist Qualified Medical Examiner (QME), since 2015. I have expertise in clinical diagnosis, teaching "Adult Psychopathology" at California Northstate University (CNSU) since 2019, a school of professional psychology. I also teach "Neuropsychology" & "Best Practices Treatment for Adults," and "Psychological Testing."
(916) 891-1483
Office is near:
Gold River,
CA
95670
& Online
---
See more therapy options for Gold River