Ryan Parino
Marriage & Family Therapist Associate, AMFT
Verified
1 Endorsed
My experience has been in receiving advanced training and education in attachment theory, substance use,
sexuality
counseling, and in the existential.
Although I have experience, education, and training in psychology, you will always be the expert on "you". I approach therapy as a collaboration where we unite as a team to hold space for, explore, and honor some of the most important aspects of your life. I look forward to building a unique approach to therapy with each client that values you as the other half of our team, and I recognize that what might work for one person may not be the best way to collaborate with you.
(916) 794-9410
Fair Oaks,
CA
95628
& Online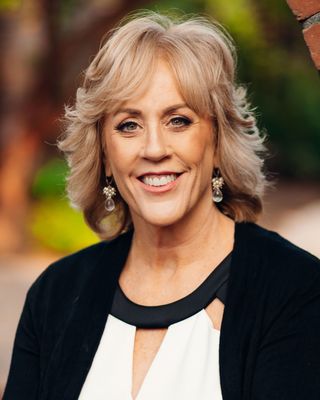 Relationship Therapy Center - In person openings!
We help people who feel dissatisfied with their relationships feel connected and loving again. Whether you need more connection, better communication, a way to resolve conflicts, or enjoy a better
sex
life; couples counseling can make a huge difference. We use the proven Gottman Method Therapy so that you have tools that you can take with you. You will practice new ways of truly hearing each other, resolving resentments and conflicts and growing love and connection in session. If you don't think your partner will come in, you can make a huge difference by working on yourself. Don't wait until it's too late, call today!
(916) 347-5520
Fair Oaks,
CA
95628
& Online

Janet Greenwood
Marriage & Family Therapist, PhD, RN, MFT
Verified
I specialize in working with couples wanting to recover from a crisis. I offer over 30 years experience as a Certified Imago Relationship Therapist, PhD, RN, Licensed marriage therapist. You can select either our 10 Hour Couples Program or the 5 hour private Intensive Couples Session. Prevent unnecessary divorce; change begins the first session. Increase emotional and physical intimacy and fall back in love with your partner.
(916) 546-1518
Fair Oaks,
CA
95628
& Online
Not accepting new clients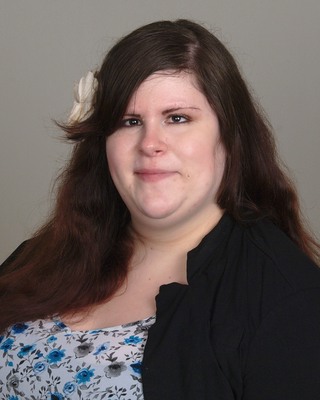 Ruth Cohn
Psychologist, PsyD
Verified
I don't have a specific client that is "ideal" as every client has their own unique history and backstory. I definitely look forward to meeting with people who are interested in self-growth but I also enjoy helping people get to the point to where the may be ready to work on their self-growth. If you are reading this, you would probably be the ideal client since you have taken the first step in just having that thought in your head about maybe it is time to give yourself the love you give to others and focusing on yourself.
(916) 269-4853
Not accepting new clients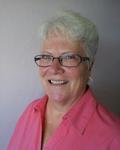 Katie Silva
Marriage & Family Therapist, MA, LMFT
Verified
I have had the honor of working with adults/couples that have been wounded as children which can create wounded attachment patterns in their present life(s). Because these wounds can be experienced so young, an individual can be unaware of the pain and anger these unhealthy patterns bring to their present lives/relationships. The courageous adults that I have been privileged to support and help heal from situations of early trauma/abuse, whether it be inconsistent care-taking, abandonment, rejection, etc., have achieved success in facing all of life's challenges as a "whole" self versus a "partial" self.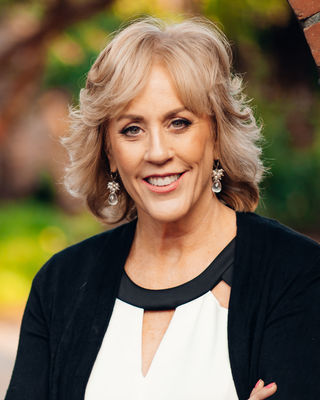 Relationship Therapy Center - In person openings
Marriage & Family Therapist, MA, LMFT
Verified
3 Endorsed
You looking for a better relationship with your spouse. You need help connecting, communicating and growing closer. There been a betrayal of trust. We help both partners feel heard, understood, and get to the underlying emotions and needs that aren't being met so they can have exceptional relationships. If you have experienced infidelity, are divorcing, need co parenting help we can help. Come in together or by yourself - it can make a difference either way. Decrease the disagreements and resentments and build and increase the love and passion. Don't wait until it's too late. Therapists are trained Gottman Method.
(530) 903-5579
Fair Oaks,
CA
95628
& Online
Joel D. Walton
Marriage & Family Therapist, MA, LMFT
Verified
1 Endorsed
Communication issues with your partner? Blended family feeling anything but blended? Afraid that your marriage is headed for a DIVORCE? Porn impacting your life? ...Life throws everyone challenges, fears, disappointments and transitions. You need resiliency, strength and wisdom to move forward successfully. Friends, family, and even pastors can't always provide the time, skills or knowledge to help you reach safe harbor when you feel like you are drowning.
(916) 587-1948
Fair Oaks,
CA
95628
& Online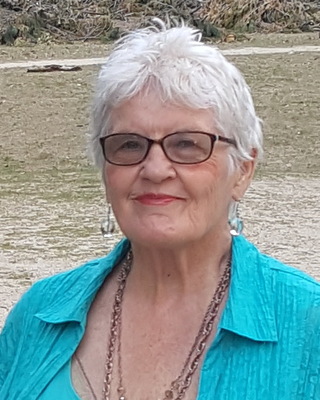 Virginia Harris
Marriage & Family Therapist, LMFT
Verified
We learn how to cope with life's inevitable stresses--and how to manage relationship differences-- in our early attachment environments. Usually, our developed capacities are equal to the challenges encountered. However, at times in our lives, we may face challenges that benefit from therapeutic support. At these times I can offer a skilled, warm, emotionally safe environment in which self-understanding can be deepened and healing can occur. Through our work together, a new "lens" can develop which allows clients to gain understanding and acceptance of their human needs, entitlements and healthy vulnerability.
(916) 571-0135
Fair Oaks,
CA
95628
& Online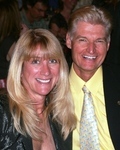 Ralph E Rast
Marriage & Family Therapist, MA, LMFT, CHT, Coach
Verified
2 Endorsed
I offer individual, couples, and family therapy, hypnosis, and Life Purpose/Career Coaching I enjoy doing counseling sessions with adults or minors regardless of their spiritual beliefs. I care about my clients and their goals! (see my website www.Counseling-Coaching for your success.com for more info).
(916) 544-3061
Office is near:
Fair Oaks,
CA
95628
Lana Garvin
Marriage & Family Therapist, MS, LMFT
Verified
2 Endorsed
Welcome! If you are searching for a counselor then you may be struggling with difficulties in your life that seem overwhelming or impossible to overcome. In the face of troubling life circumstances, we all do our best to cope, but sometimes we need help and guidance to know the next step to take. I can help you discover and use your internal strengths to overcome personal challenges. I am a Licensed Marriage and Family Therapist #93813 and I believe there is hope, and there can be healing!
(916) 235-6461
Office is near:
Fair Oaks,
CA
95628
& Online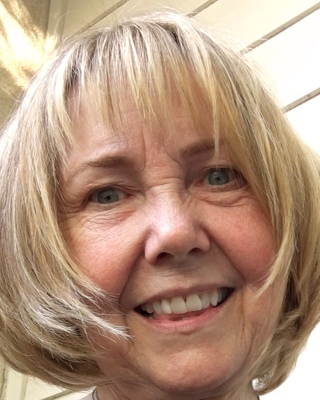 Barbara Eggenberger
Marriage & Family Therapist, MFT
Verified
I am a licensed Marriage Family Therapist serving clients via zoom in California and Oregon. If you struggle with chronic issues and have tried other therapists and are still struggling, I may be the therapist for you. I am a specialist in accessing early trauma and clearing it through the use of brain-based therapies such as EMDR and Brainspotting. I am certified in Brainspotting and Systemic Family Constellations and trained in EMDR I/II. I combine these three methods plus my natural empathic abilities to access blockages and clear them. You will feel immediately better!
(916) 571-9297
Office is near:
Fair Oaks,
CA
95628
& Online
Ryan Parino
Relationship Therapy Center - In person openings!
Relationship Therapy Center - In person openings
Samuel Donath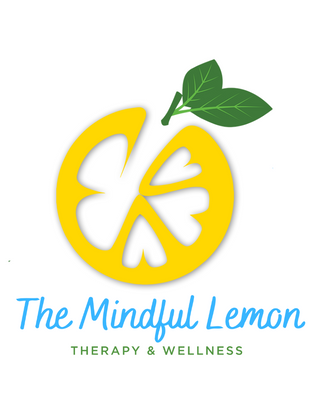 The Mindful Lemon
Marriage & Family Therapist, MA, LMFT
Verified
Our mission is to provide quality online mental health and substance abuse services while breaking down the barriers of traditional, office based therapy. Traditional mental health and substance abuse treatment tends to focus on what makes you sick, what you are lacking but at The Mindful Lemon, our clinicians let you sit in the driver's seat, focusing on your strengths and assets to help you become the best version of you! This can be via traditional talk therapy, medication management, mindfulness techniques, an emphasis on health, wellness and fitness or any combination of the above.
(661) 215-8670
Office is near:
Fair Oaks,
CA
95628
& Online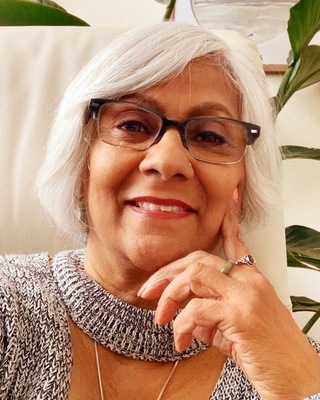 Pushpa Autry
Marriage & Family Therapist, MA, MS, LMFT, AHC1
Verified
Hello! You found this page on your search for answers. This is a journey of self inquiry that leads to self acceptance, but not without its bumps. I have worked with teens in Residential settings and in clinics. I have worked with adults/families in crises & trauma and with chronic mental health issues. I can help you learn to listen to your own innate wisdom, slow down time so you can appreciate what is good in your life and allow your senses to bring in what makes you stronger. If you are looking for relief from work stress, relational distress, and transitional crises you have come to the right place! Welcome!
(916) 507-1913
Office is near:
Fair Oaks,
CA
95628
& Online
---
See more therapy options for
---
Sex Therapy
Who is sex therapy for?
Sex
problems are common in relationships. Many people want a better sex life and want to feel loved and desired by their partner. It is difficult for couples to resolve sexual problems on their own because people often feel ashamed to talk about their sexual desires fearing they are not normal, when in fact a very broad range of preferences and behaviors are normal. A sex therapist can help clarify this and other matters.
Why do people need sex therapy?
Many people do not know how to talk about their erotic needs or their emotional needs, both of which are addressed in sex therapy. Couples often live with sexual difficulties for years before seeking help, and in that time, partners may experience so much disappointment and alienation that they may fear their problems mean they are incompatible. Once people experience disappointment, it is difficult to find resolution without help.
What happens in sex therapy?
People have many misconceptions about what takes place in sex therapy. First, it is a form of talk therapy in which partners discuss their sexual concerns; it does not involve touching or physical exploration of any kind. Sex therapy typically helps couples get comfortable talking to each other about sex so that, in the privacy of their home life, they can openly discuss their sexual desires and make decisions about what they want to do. Couples are typically assigned activities to do at home that build intimacy skills.
What kinds of problems do sex therapists treat?
Very often, partners differ in their degree of sexual desire and struggle over how often to have sex. Or they may have fights about porn use or have difficulty connecting sexually after one partner is unfaithful. Men may have problems with premature ejaculation. Women may find themselves struggling to become aroused or to achieve an orgasm. Sometimes partners feel like they have lost the sense of attraction to their partner. These are all common issues dealt with in sex therapy.