Waitlist for new clients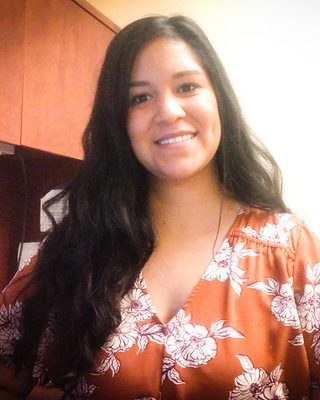 Elisa Villafana
Clinical Social Work/Therapist, MSW, LCSW
Verified
1 Endorsed
I will walk with you on your journey and help you to develop strategies for coping with your
loss
and
grief
that may be related to a
death
, a break up or due to a diagnosis of cancer or other illnesses.
Are you struggling with anxiety or depression? Maybe you are feeling overwhelmed with work or life transitions and need support to manage the stress? Are you struggling with internal pain,
grief
and sadness due to a chronic illness or
loss
of a loved one? My goal is to create an environment that is supportive, safe, promotes self-growth and healing. I use certain therapeutic approaches to help meet your needs and goals for therapy. I also provide Advance Care Planning services and help to facilitate difficult conversations for patients and their family/caregiver.
(707) 289-8495
Exeter,
CA
93221
& Online
Waitlist for new clients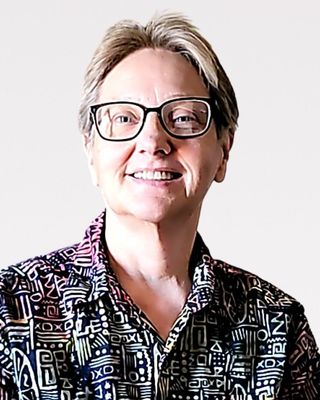 Donna Lynne Dover
Clinical Social Work/Therapist, LCSW, LAADC-C
Verified
I have experience with all types of trauma; substance abuse; relationship issues;
grief
and
loss
; anger management; depression; anxiety; phobias; life transitions and much more.
I am a Licensed Clinical Social Worker and Licensed Advanced Alcohol and Drug Counselor in the State of California. I have worked in the field for 25+ years in a wide range of mental health and substance treatment settings. I have experience working with active duty military and veterans; LGBTIQ individuals; caregivers; seniors; adults and young adults; and people from all walks of life.
(559) 258-0687
Exeter,
CA
93221
& Online
Anita Perez
Clinical Social Work/Therapist, LCSW
Verified
I am a Licensed Clinical Social Worker and have worked in a wide range of mental health and psychotherapy settings. As a therapist and as a person I know that no one is immune from experiencing stress, anxiety, depression,
grief
&
loss
, and trauma. It can be difficult to reach out and perhaps even admit there is a problem. It takes courage to seek therapy and face your feelings. Therapy can be the beginning of a new journey to self-care.
(559) 549-9673
Office is near:
Exeter,
CA
93221
& Online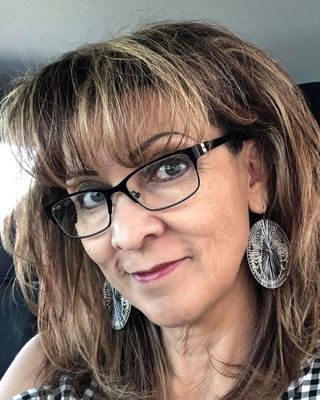 Ida Y Johnson
Marriage & Family Therapist, MA, LMFT
Verified
2 Endorsed
Ida's areas of specialty include women's issues, depression and anxiety, PTSD and trauma, drug/alcohol recovery issues,
grief
and
loss
, working with the elderly, and providing immigration evaluation services.
Ida Johnson is a Licensed Marriage and Family Therapist. Ida earned a Master of Arts Degree in Marriage and Family Therapy from Chapman University, in Visalia, California and attended Advance Bible College. Ida has over 30 years of experience working in various social economic settings: social work, drug and alcohol programs, perinatal programs, women's issues, victims of abuse and trauma, depression, and anxiety. Ida has clinical experience working with severe mental illness and co-occurring disorders within the mental health court system in the county level. Ida enjoys working with adults and couples.
(559) 315-4260
Office is near:
Exeter,
CA
93221
Brooke A. Foster Psyd
Psychologist, PsyD
Verified
My approach as a clinical psychologist has been nonjudgmental and client-centered. I want my clients to feel supported, respected and valuable. I am deeply passionate about helping others, serving my community and witnessing people grow. My purpose is to walk along the side of my clients, provide guidance and clinical support. I have been providing mental health treatment to individuals for 15 years. I have worked with a variety of clients and embrace diversity. It would be my privilege to work with you.
(559) 206-9339
Exeter,
CA
93221
& Online
Leslie R Mudaheranwa
Clinical Social Work/Therapist, DDiv , MTh, ACSW
Verified
Works with individuals, couples and families through a range of evidence based modalities. Collaboratively works with clients to develop an ideal treatment plan and goals, through a strength based perspective. EMDR trained.
(559) 364-9103
Exeter,
CA
93221
& Online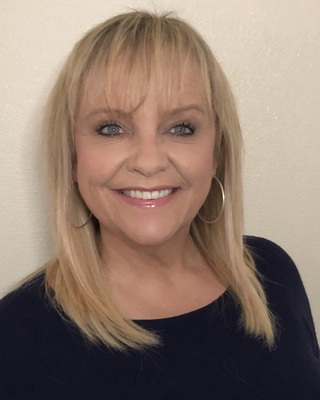 Kathleen Murphy
Marriage & Family Therapist, LMFT
Verified
Kathleen earned both her Bachelor of Arts and Masters Degree from Chapman University College in Orange, California. Her years of specialized training and experience have equipped her with skills in various therapeutic approaches including solution focused therapy, cognitive behavioral therapy, and EMDR. She has a background in treating co-occurring disorders (substance abuse treatment and mental health). She customizes her approach to meet the needs and presenting problems of her clients and directs their treatment to establish a therapeutic alliance in order to facilitate the bridge to health.
(559) 462-8648
Exeter,
CA
93221
& Online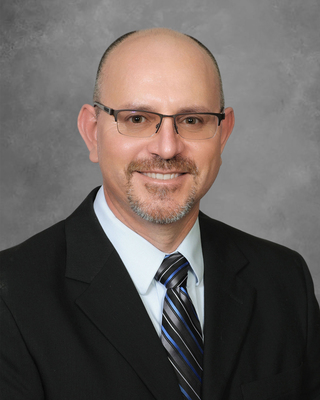 Gilberto Rivas
Marriage & Family Therapist, MA, LMFT
Verified
I work with children, adolescents, adults, couples and families within a compassionate, supportive environment. Whether you seek support for yourself or for your child, it is important to find a therapist that will work with you to determine the best course of treatment. You and I will determine and accomplish your goals together, whether they include short-term,specific goals or long-term,general goals.
(559) 550-2796
Office is near:
Exeter,
CA
93221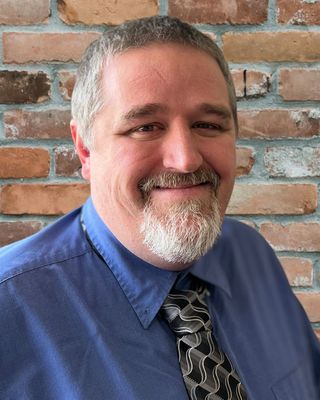 Laird Family Therapy
Marriage & Family Therapist, LMFT
Verified
I enjoy working with individuals and families with a variety of mental health needs. I especially enjoy the experience of working with teens and their families to provide stabilization services for patients in crisis or care following psychiatric hospitalization. I enjoy working with couples and adult individuals that are seeking change, but may not know how to start making that change. I have also enjoyed my experiences working with children and teens that are classified as having Severe Mental Illness.
(559) 364-9068
Office is near:
Exeter,
CA
93221
& Online
---
See more therapy options for Exeter
---
Grief Therapists
How long does therapy take for grief?
There is no exact timeline for
grief
counseling. Some people may start to feel better after just a few sessions, while others may take months or longer to feel relief. Some specific approaches, including some types of CBT, may involve a set number of sessions, or therapy may be open-ended until the patient determines they are ready to wrap up. Just as there is no right or wrong way to grieve, there is no right or wrong way to seek therapy for grief.
When should you seek therapy for grief?
Many people mistakenly believe that their grief needs to be debilitating or all-encompassing to warrant therapy. This is not the case. While people who experience severe, prolonged grief—particularly those who are considering self-harm or engaging in unhealthy substance use—are especially likely to benefit from therapy, so too are people whose grief is less intense but still interfering with well-being or daily functioning. In practice, almost anyone struggling to process a loss could benefit from grief counseling.
Can grief be managed without therapy?
Oftentimes, yes. Grief is a near-universal part of being human, and many find that their grief, while profound, does not stop them from participating in day-to-day life and steadily eases over time without outside help. For others, however, the harsh pain of early grief persists for months or years or leaves them unable to function. This group is especially likely to benefit from seeing a therapist, who can guide them through their grief and help them reconnect with the world.
What happens if grief is left untreated?
Because grief does not in itself necessitate therapy, untreated grief will often resolve on its own. However, for some people—particularly those who would qualify for a diagnosis of prolonged grief disorder—untreated grief can be a source of seemingly endless pain or lead them to withdraw from the world. In such cases, treatment can be indispensable, as it can help an individual adapt to the loss and start living again.