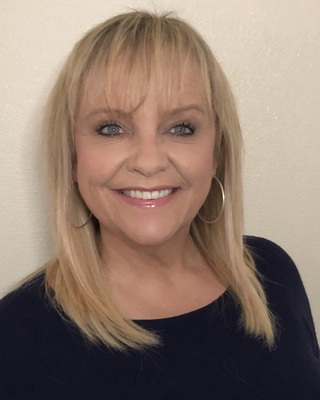 Kathleen Murphy
Marriage & Family Therapist, LMFT
Verified
Kathleen earned both her Bachelor of Arts and Masters Degree from Chapman University College in Orange, California. Her years of specialized training and experience have equipped her with skills in various therapeutic approaches including solution focused therapy, cognitive behavioral therapy, and EMDR. She has a background in treating co-occurring disorders (substance abuse treatment and mental health). She customizes her approach to meet the needs and presenting problems of her clients and directs their treatment to establish a therapeutic alliance in order to facilitate the bridge to health.
(559) 462-8648
Exeter,
CA
93221
& Online
---
See more therapy options for Exeter
---
Adoption Therapists
Does my adopted child need therapy?
Not every
adopted child
needs therapy. However, many can benefit from seeing an adoption-informed therapist, especially if they were victims of abuse or neglect, appear withdrawn or disconnected, have behavioral or developmental issues (which may or may not be related to their adoption), are struggling with feelings of grief or loss surrounding their birth parents, or find it difficult to establish an identity, a challenge that often becomes most apparent during adolescence.
When should adoptive parents seek therapy?
Prospective parents can benefit from therapy even before an adoption—for example, to voice worries and fears; to reconcile infertility struggles, if relevant; or simply to prepare themselves for parenthood. After the adoption, parents who are struggling to bond with their child; are unsure how to talk about adoption or related issues, such as race; or whose child is dealing with developmental, behavioral, or psychiatric concerns can address these and other issues with the help of an adoption-competent therapist.
Is family therapy appropriate for adoptive families?
Family therapy can be invaluable for strengthening the bond between adoptive parents and children, helping the latter feel more secure in their place in the family. Family therapy can also help adoptive families navigate complex communication issues—for example, parents who feel uncomfortable discussing race with their child, who in turn feels invalidated by their silence, or a child who has questions about his birth parents but avoids asking them out of fear of hurting his adoptive parents' feelings.
What therapy is not appropriate for adoption issues?
A discredited therapy known as "attachment therapy" (sometimes called "holding therapy" or "rebirthing therapy") should not be used to treat adopted and foster children, though it was largely designed for this population. Attachment therapy involves restraining, coercing, and punishing the child in order for them to "release" negative emotions and attach to their new caregivers—techniques that are abusive and dangerous and have even proven fatal in some cases.