Not accepting new clients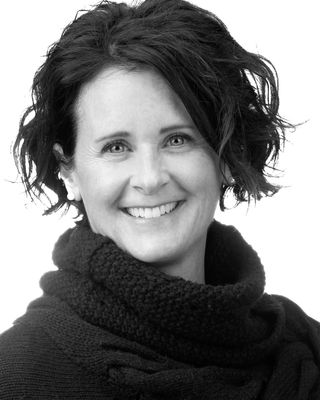 Teri Arana
Clinical Social Work/Therapist, LCSW
Verified
We know asking for help is not an easy thing to do. We also know that finding a provider you trust to help you navigate mental health care can be a challenge. That's why we're here and we're doing things differently. As a patient at Bonmente, you enjoy comprehensive treatments customized specifically for your unique circumstances, convenient telemedicine appointments that allow you to see your provider from the comfort of home, an online patient portal that lets you communicate directly with your provider, and a highly trained support team that makes becoming a patient as simple as it should be. Now welcoming new patients!
(310) 905-6849
Not accepting new clients
Claudia D'alessio Schwarz
Marriage & Family Therapist, MA, LMFT, AAMFT
Verified
2 Endorsed
With over 20 years of professional experience and after years of private practice, I left the therapy world when I discovered the opportunity to advocate for individual and families. As a Therapeutic Consultant, my primary goal was to help individuals find the best fit for interventions for mental and physical health care. I soon discovered that the best fit can't happen without good diagnostics first. A team approach is the heart of our program, uncovering what is truly wrong, or right, about your body, mind, spirit, and lifestyle. Our concierge evaluation program provides one-on-one diagnostics and world-class care and support.
(702) 527-3171
El Segundo,
CA
90245
& Online
Deborah L. Kitay
Marriage & Family Therapist, LMFT
Verified
4 Endorsed
There are times all of us need a bit of extra support to handle the problems and stressors life throws our way. Problems can sometimes be relentless and seep into every aspect of our life. Problems such as anxiety, depression, loneliness, grief, worry and conflict can make it hard to live the life we desire. My aim is to help people take their lives back from problems. Through exploration of what values and preferences are most important to you, we can find ways to reclaim your life from the problems that are harassing you and your relationships in order to promote new possibilities and ways of being.
(424) 414-0365
El Segundo,
CA
90245
& Online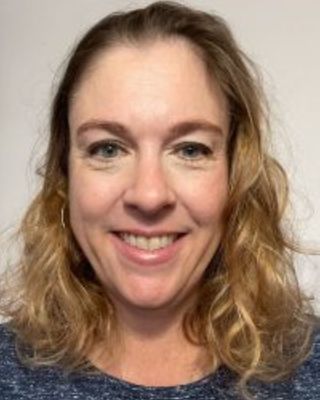 Gabrielle Wanchek
Marriage & Family Therapist, LMFT
Verified
Gabrielle Wanchek, MA, LMFT, a licensed marriage and family therapist came to the field of therapy and psychology through her own journey with trauma and therapy more than twenty years ago. It became a passion of hers that she chose to pursue through Antioch University, Los Angeles. Gabrielle graduated in 2012, where she earned her degree in Clinical Psychology with an emphasis in Civilian Trauma. After graduating, Gabrielle worked with the homeless community, specifically with individuals connected to diversion and reentry, for eight years.
(310) 896-3455
El Segundo,
CA
90245
& Online
Elizabeth Danielle Mead
Clinical Social Work/Therapist, LCSW, C-DBT
Verified
1 Endorsed
Do you find yourself struggling with Anxiety, Depression, gender or sexual identity, grief/loss, or acute/chronic medical illness? The desire to feel better about ourselves is a part of our intrinsic being. I can be there as a support and sounding board for you, your loved ones & family. With the goal of accepting your perfectly imperfect self, we can work effectively with each other to find your joy, or at the very least, how to make it through each day to the next. Discovering that you are deserving and important can be life changing and attainable.
(424) 349-4574
El Segundo,
CA
90245
& Online
$200 (individual)
, 
$200 (couples)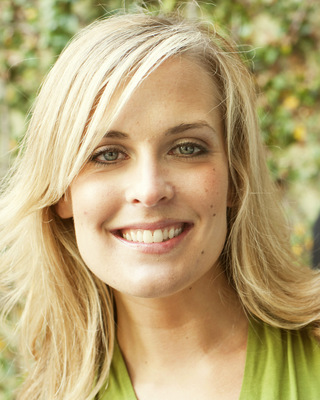 Laura Love Strutzenberg
Marriage & Family Therapist, MA, LMFT
Verified
1 Endorsed
I grew up moving around the world and saw a universal theme emerge: people desire to be fully known and loved. When pain, fear, shame and conflict prevent us from connecting to our true self, we feel alone - unable to fully give and receive love. I provide quality, professional counseling for people of all races, ages, and persuasions. If you feel that your life's path is in need of direction, I would love the opportunity to meet you! I offer an initial complimentary phone call so you can determine if I'm a fit for your needs.
(424) 287-4694
Office is near:
El Segundo,
CA
90245
Alison Wood
Marriage & Family Therapist, MA, LMFT, MPS, ATR-BC
Verified
2 Endorsed
It's hard to tune out those inner critics that leave us feeling not good enough, alone, and hopeless. Sometimes we have difficult thoughts and experiences we have never shared with anyone that also leave us feeling nervous, disconnected and depleted. What if you could take all that negativity and use it to fuel creativity? A kind of creativity that offers healing and liberation from the hurt- one that allows movement when we are stuck. In therapy with me you will express yourself with more than just talk. My approach is empathic, gender affirming, culturally humble, LGBTQIA+ celebrating, radically accepting, and direct.
(310) 455-8439
Office is near:
El Segundo,
CA
90245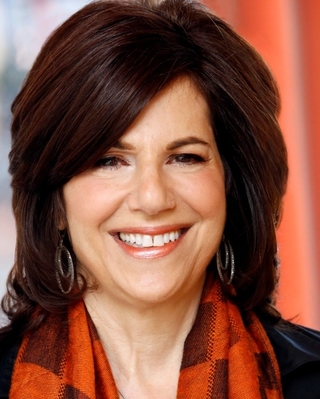 Best Life Hypnotherapy
There is no reason to live with insomnia, pain, fears or anxieties, extra weight, low self-esteem or old habits that no longer serve you well and damage your health and well-being. I sit down with you in our first coaching session to find out what you want to accomplish. What behaviors and emotions do you want to experience when you achieve your goals? I am a firm believer in the fact that all of my clients have the answers they are seeking within themselves; I simply help you to draw these out.
(310) 422-7828
Office is near:
El Segundo,
CA
90245
& Online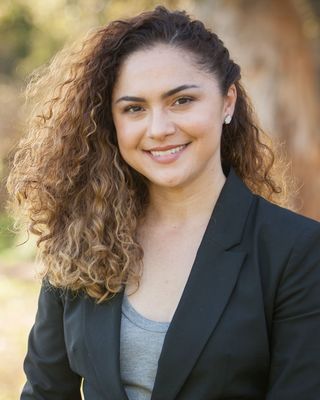 Vanessa Gonzalez Aceves
Marriage & Family Therapist, MS, LMFT
Verified
Have you been wanting to be a parent for a long time and now that you are, it isn't what you thought it would be? Are you having a hard time feeling connected to your baby? How about to your partner? How about to yourself? Was your birth experience not what you expected? Regardless of where you may be in your parenting journey, whether it is in trying to conceive, navigating pregnancy, are new to parenthood, or are coping with pregnancy loss, I am here to help and guide you to a path of emotional healing and growth.
(310) 935-3677
Office is near:
El Segundo,
CA
90245
& Online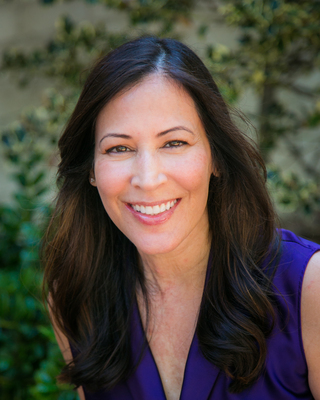 Natalie Pujo
Psychologist, PsyD
Verified
1 Endorsed
Beginning therapy can feel daunting. I provide a safe and secure place for you to feel comfortable and begin to gently explore what's keeping you stuck or feeling hopeless. I believe that empathy, acceptance and authenticity are the the keys to building a trusting therapist-client relationship. Together we will explore patterns that are no longer working for you, or preventing you from personal growth and healing. I am passionate about embarking on your personal journey of self awareness. I draw on a variety of orientations including Emotion Focused, CBT, and psychodynamic theories and practice in order to meet each client's needs.
(424) 287-4994
Office is near:
El Segundo,
CA
90245
& Online
$220 (individual)
, 
$270 (couples)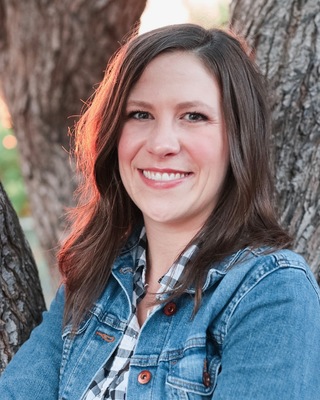 Hanna Kleiner
Counselor, MA, NCC, LPCC
Verified
**I AM NOT CURRENTLY TAKING ON ANY NEW CLIENTS** One thing all have in common as human beings is a natural drive to discover and hold on to a strong sense of self as we navigate the world. When the challenges we face in life cause us to question our identity, this doesn't mean you are broken - it means that you are human.
(424) 414-0837
Office is near:
El Segundo,
CA
90245
& Online
Fabiola L. Ocampo
Marriage & Family Therapist, LMFT, PMH-C
Verified
I'm passionate about helping millennial individuals who are navigating all sorts of life transitions such as career change, infertility, pregnancy/postpartum, and stress learn how to break unhealthy cycles, and have a space to process their feelings. Change, even enjoyable ones, can be stressful. The majority of my practice focuses on anxiety, depression, healing past wounds and supporting clients to create a life they truly love.
(424) 348-7419
Office is near:
El Segundo,
CA
90245
& Online
Christina King
Marriage & Family Therapist Associate, AMFT
Verified
4 Endorsed
As an EMDR therapist at Q Psychology Group, I focus on trauma recovery. Trauma is not just an event that happened in the past, but an experience that has imprinted on our mind, brain, and body which impacts us in the present. This can interfere with the way we connect emotionally, physically, and spiritually to ourselves and to others. To aid in recovery from this experience, I look to enhance the mind-body connection so you can regain safety in your body. I do this by utilizing a polyvagal and nervous system approach, where I focus on giving you the tools to understand and regulate your own nervous system.
(424) 286-7617
Office is near:
El Segundo,
CA
90245
& Online
---
See more therapy options for El Segundo