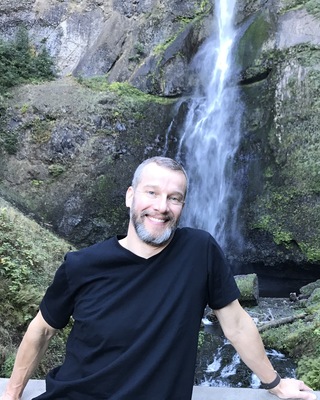 Dr. Peter Brown
Psychologist, PsyD, MBA
Verified
2 Endorsed
I offer a range of private services from coaching and consultation to psychotherapy and psychoanalysis. Contact me today to discuss your particular situation, whether in person, by phone, or online. I look forward to hearing about your unique needs. Also be sure to visit my website at https://www.drpabrown.com.
(628) 227-6542
Crescent City,
CA
95531
& Online
Not accepting new clients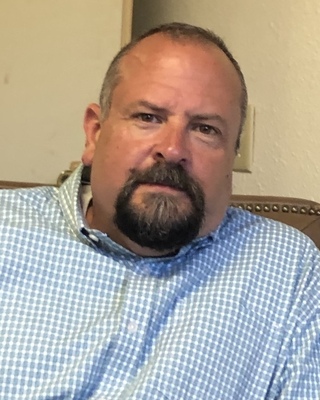 Redwood Psychological
Psychologist, Jeff Kelly, PsyD
Verified
If you are wanting to overcome anxiety, depression, or marital discord. I am able and willing to assist you.
(707) 210-0887
Not accepting new clients
---
See more therapy options for Crescent City
---
Substance Use Therapists
How do substance and drug recovery or rehabilitation programs work?
In inpatient programs, individuals live in a facility with other clients in recovery; in outpatient programs, individuals reside at home. These facilities are staffed with healthcare professionals including physicians, nurses, psychologists, counselors, and psychotherapists. Staff often also includes people who have recovered themselves, serving as mentors and guides. These programs may use abstinence, harm reduction, detoxification, psychotherapy, and other methods.
How do 12-step programs combined with psychotherapy work?
Members of 12-step programs help each other reach abstinence and work to maintain it. These programs promote complete change in the individual's emotional, mental, physical, and even spiritual perspectives. Some programs require that new members attend 90 meetings in 90 days. Many people do attend these programs in conjunction with their work in psychotherapy; the combination of therapy along with 12-step can be extremely effective.
How does harm reduction combined with psychotherapy work?
According to the Substance Abuse and Mental Health Services Administration, harm reduction prevents death, injury, disease, overdose, and substance misuse. People who choose harm reduction for substance use reduce the amount of drugs they consume. It is not abstinence-based like a 12-step program, but combining harm reduction with psychotherapy proves to be effective for many people.
Are there specific medications for substance and drug use?
There are medications approved to treat substance use disorder—such as buprenorphine, methadone, naltrexone, and acamprosate. These medications do help people cope with substance use as well as avoid the problem of relapse. Naltrexone can help reduce cravings, methadone is an opioid medication used to treat severe pain, and acamprosate may help ease symptoms like poor sleep and anxious feelings.