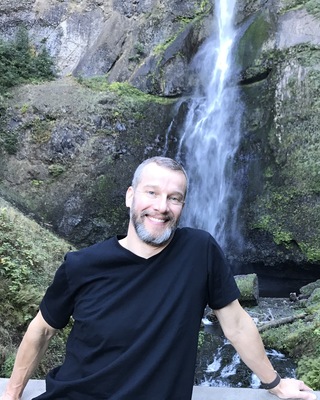 Dr. Peter Brown
Psychologist, PsyD, MBA
Verified
2 Endorsed
I offer a range of private services from coaching and consultation to psychotherapy and psychoanalysis. Contact me today to discuss your particular situation, whether in person, by phone, or online. I look forward to hearing about your unique needs. Also be sure to visit my website at https://www.drpabrown.com.
(628) 227-6542
Crescent City,
CA
95531
& Online
---
See more therapy options for Crescent City
---
Infidelity Therapists
How does therapy for infidelity work?
A skilled
infidelity
therapist will provide a safe space for clients to communicate their feelings and concerns. The goal is to be completely honest about what led to the cheating and how it has affected the entire family to prevent it from recurring in the future. The therapist will help the clients work on rebuilding mutual trust and respect and developing better communication and conflict-resolution skills. If the goal is to remain a couple, clients will learn the "danger signs" for their specific relationship, and they will make a renewed commitment to be faithful.
How long does therapy for infidelity take?
Recovery from infidelity can take time, and it can vary from person to person. Generally, a therapist will want to see the clients at least once a week for around six months. Then the sessions can be arranged as needed, depending on the clients' individual needs. While therapy may end or shift to an as-needed basis, it can take up to two years or more for some clients to fully recover from infidelity.
How does therapy help the partner who was cheated on?
When a client discovers their partner's infidelity, their trust in the relationship and in the life they had together may be shattered. They often experience mental health symptoms, such as anxiety, depression, grief, and post-traumatic stress disorder (PTSD). They don't always want to stay in the relationship; they may feel ambivalent or may even want to leave. Therapy gives these clients a safe and healthy way to communicate all of their complicated emotions and concerns.
How does therapy help the partner who committed infidelity?
Infidelity often occurs when one or both partners' emotional needs are not being met in the relationship. Therapy can help this client understand why they cheated and figure out how to address those unmet needs without resorting to infidelity in the future. This can lessen (but not entirely eliminate) the risk of repeated infidelity. Clients who cheat may also feel intense guilt about deceiving their partners, a sentiment that they can work through in therapy.