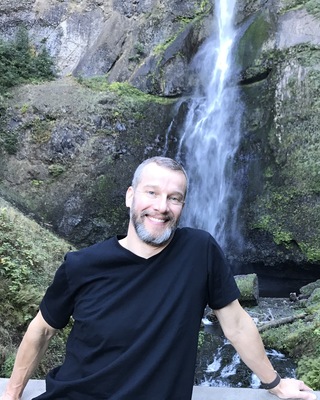 Dr. Peter Brown
Psychologist, PsyD, MBA
Verified
2 Endorsed
I offer a range of private services from coaching and consultation to psychotherapy and psychoanalysis. Contact me today to discuss your particular situation, whether in person, by phone, or online. I look forward to hearing about your unique needs. Also be sure to visit my website at https://www.drpabrown.com.
(628) 227-6542
Crescent City,
CA
95531
& Online
Waitlist for new clients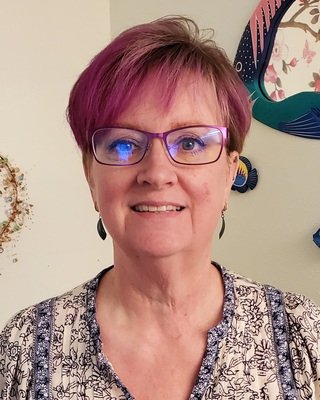 Costa Clinical Psychology, LLC
Psychologist, PsyD
Verified
Welcome and thanks for exploring my profile. As of July 5th, 2022 I will be doing telehealth only. I am a Cognitive Behavior Therapist that encourages you to think about what you are thinking about. Our thoughts can lead us down many paths, some we would prefer to change. Let's get together and talk about what thoughts are tripping you up and preventing you from reaching your personal goals. I work with adults, Veterans, and persons receiving Medicare. We also have one additional clinician you can choose from that works with children and families.
(541) 886-5284
Office is near:
Crescent City,
CA
95532
& Online
Waitlist for new clients
Waitlist for new clients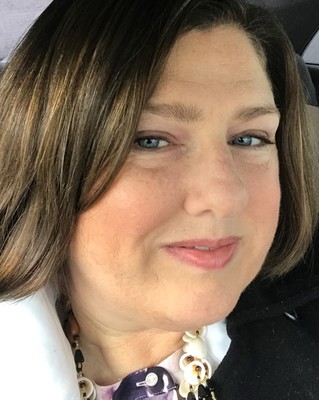 K. Kate Estikta
Clinical Social Work/Therapist, MSW, LCSW
Verified
We are all differently-abled and have our own challenges in life. Whether you are experiencing painful relationships, stress, crisis, life changes or just want more out of life, counseling can help. Covid-19 created a lot of changes for everyone and I am here as a support. I believe in a holistic approach that is centered around where you want to begin. I'm here to join you in making a plan for success. I provide a supportive therapeutic relationship and competency-based psychotherapy. I have been working in social work since 1993 and am skilled in various methods so that counseling can be interactive, engaging, and reflective.
(707) 415-8808
Office is near:
Crescent City,
CA
95531
& Online
Waitlist for new clients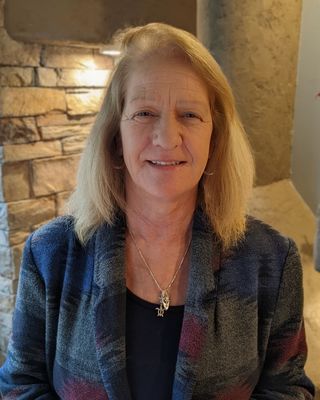 Andrea R. Del Grande
Licensed Professional Counselor, MA, LPC
Verified
Let's face it, life can be hard. Sometimes, so hard we don't know what to do or where to turn. Well, I believe that's where I come in. I've been helping people claw their way back to the top for decades. It is an interesting gift I have. I don't spend our time together psychoanalyzing you. Rather, I help people find realistic solutions and skills to transcend whatever barriers are blocking them. So, take a deep breath and give me a call.
(520) 251-8655
Office is near:
Crescent City,
CA
95531
& Online
---
See more therapy options for Crescent City
---
Chronic Pain Therapists
How does chronic pain therapy work?
Engaging with a psychotherapist to help treat
chronic pain
does not mean that one's pain is all in their head. Therapy for chronic-pain patients has been shown to benefit both the mind and the body, targeting physical symptoms and increasing daily functioning. In other words, for many, addressing their emotional health through therapy affects their physical health. A therapist can help a client challenge unhelpful thoughts about pain and develop new ways to respond to it, such as distraction or calming breathing techniques. Studies have found that therapy can be as effective as surgery for certain cases of chronic pain and many doctors recommend trying psychotherapy in advance of considering invasive surgery.
What are the most effective treatment options for chronic pain?
Stress, anxiety, depression, catastrophizing, ruminating, lack of activity, and social withdrawal all make chronic pain worse. Addressing these issues, research shows, can help people gain control over their pain symptoms. Therapeutic approaches such as
cognitive behavioral therapy
,
biofeedback
, and
mindfulness-based
stress reduction, along with greater pain-management education, have been found to help people reduce fear and disability.
Are there new treatments for chronic pain?
Many cases of chronic pain, particularly those involving back pain, remain medically unexplained. But there is evidence that changes in the brain or nervous system are caused by previous physical ailments such as tissue damage; in such cases, the brain may continue to send out pain signals despite the physical cause having healed. To aid patients under these circumstances, a recently developed treatment known as pain reprocessing therapy (PRT) is designed to help the brain "unlearn" this response. A PRT practitioner helps individuals to reduce the "threat value" of their ongoing pain signals until they can reappraise them as less threatening and fear-inducing. They also help an individual to develop new emotional regulation skills.
How long does therapy for chronic pain take?
There is no set timeline for recovery from chronic pain, especially as there may be a range of physical and psychological causes for any individual's discomfort, but most patients should expect to see a therapist for a number of weeks or months, typically spanning at least 12 sessions. Studies of pain reprocessing therapy found that many individuals' experience of pain lessened in eight sessions over four weeks.