Not accepting new clients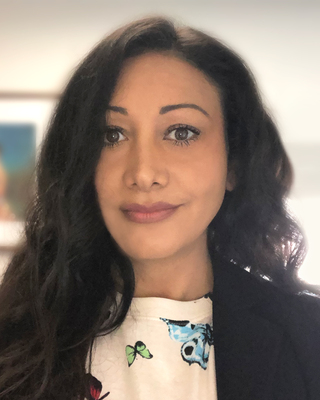 Naira Karapetyan
Marriage & Family Therapist, LMFT
Verified
We are all human and sometimes we all need support. Feeling overwhelmed, stuck, stressed, hopeless are some of the feelings we may experience when we are facing life transitions. Friends and family members often with good intentions usually will try to give us advice or support. If we don't have trusting relationships, we may not know where to turn. It is okay to seek support in professionals and it is okay to feel like you don't have all the answers as long as you are willing to explore the questions.
(747) 234-2519
Office is near:
Burbank,
CA
91503
Not accepting new clients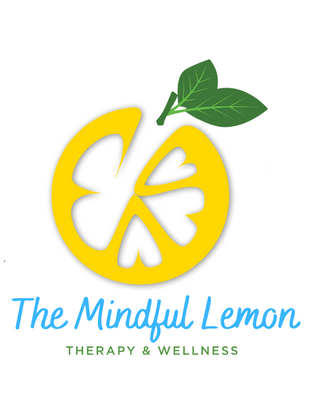 The Mindful Lemon
Marriage & Family Therapist, MA, LMFT
Verified
Our mission is to provide quality online mental health and substance abuse services while breaking down the barriers of traditional, office based therapy. Traditional mental health and substance abuse treatment tends to focus on what makes you sick, what you are lacking but at The Mindful Lemon, our clinicians let you sit in the driver's seat, focusing on your strengths and assets to help you become the best version of you! This can be via traditional talk therapy, medication management, mindfulness techniques, an emphasis on health, wellness and fitness or any combination of the above.
(909) 610-1259
Office is near:
Burbank,
CA
91503
& Online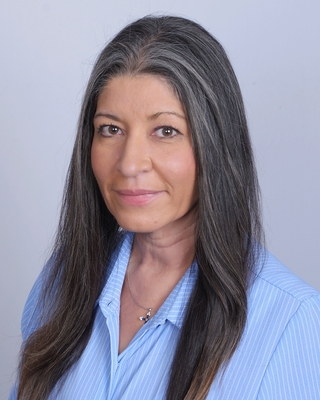 Yolanda Rosas
Marriage & Family Therapist, LMFT
Verified
Welcome! Sometimes it takes a lot of courage to reach out for help and I am so glad you have made your way here. Everyday living can bring us to experience loss, grief, depression, anxiety, stress, and much more. Some experiences knock us down and shake us around a bit. As humans we are wired for survival. So, when we are going through traumatic experiences our mind will go into survival mode sending such experiences to our subconscious to help us continue. But, in time life will bring us back to face those feeling and emotions that got put aside to set us free of the irrational self-massage of "I am not good enough."
(951) 292-7191
Office is near:
Burbank,
CA
91505
& Online
Scottsdale Family Therapy
Marriage & Family Therapist, MFT, MA
Verified
What courage it takes for you to just be here. Welcome. And thank you for taking this step. Life is challenging and my belief is that even with a little help, you can overcome those challenges and function at your best. The past can be your teacher, and time your healer. My belief is that when we stop fighting the past or our present hardships is when we can THRIVE. I will meet you where you are. We can go from there.
(480) 637-3934
Office is near:
Burbank,
CA
91501
& Online
trucallingtherapy
Marriage & Family Therapist Associate, TruAzul KorazonAzul
Verified
As a therapist, I assist my clients in finding the answers to their unanswered questions. I am bilingual and provide support for both English and Spanish-speaking clients. We travel on dark roads to find the light. I help couples, adults, and the elderly get to the root of their issues. While at the same time providing a healing and supportive space for you. If you choose me as your therapist, it will be like talking to a friend with no judgment, no clinical terms, and no conversation is off-limits.
(909) 572-8026
Office is near:
Burbank,
CA
91501
& Online
Lana Cohen
Marriage & Family Therapist Associate, MA, AMFT
Verified
1 Endorsed
The stress of daily life can feel unmanageable, isolating, even hopeless. The overwhelming pressures and demands can cause us to lose sight of what's important. But it doesn't have to be this way. What if you could get back in touch with your own hopes, dreams, and desires? I work with individuals and couples struggling with job and career stress, relationship conflict, depression, anxiety, and existential struggles about the state of the world.
(747) 269-6061
Office is near:
Burbank,
CA
91501
& Online
Roohinee Santram
Clinical Social Work/Therapist, LCSW
Verified
If you are reading this then you have already taken the first step to addressing whatever challenge you are facing or questions you may be asking yourself. Perhaps you are unsatisfied with your life and don't know why or how to change it. Perhaps you know what the underlying issue is but are afraid to tackle it. Maybe you struggle with co-parenting after a divorce or your teenager is self-harming and you want to help but don't know how. Maybe you struggle with addiction or self-medicate to avoid dealing with emotional pain.
(661) 765-8128
Office is near:
Burbank,
CA
91501
& Online
---
See more therapy options for Burbank