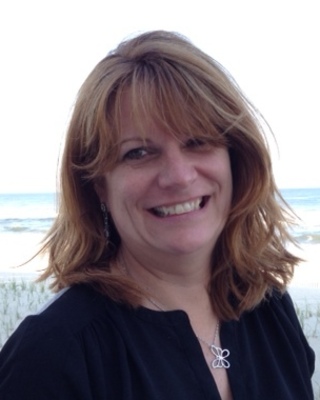 Kimberlee
A
Licensed Professional Counselor,
MA,
NCC,
LPC
---
See more therapy options for Titusville
---
Alcohol Use Therapists
Alcoholism, or alcohol dependence, is the most severe form of
alcohol use
. It is a chronic disease characterized by the consumption of alcohol at a level that interferes with physical and mental health and with family and social responsibilities. An alcoholic will continue to drink despite serious health, family, or legal problems.
If you're looking for help with alcohol abuse in Titusville or for a Titusville alcohol abuse therapist, these professionals provide confidential support for alcohol abuse or for individuals and couples in a relationship where alcohol is a disruptive factor. They include Titusville alcohol abuse therapists, alcohol abuse psychologists and Titusville alcohol abuse counselors. They can help with alcoholics in Titusville, drug alcohol abuse, teenage alcohol abuse, substance and alcohol abuse and treatments for alcohol abuse in Titusville. therapists can identify the signs and causes of alcohol abuse, discuss intervention and refer victims to alcohol abuse treatment centers. A therapist may also discuss 12 step programs in Titusville or joining AA ( Titusville Alcoholics Anonymous).
Alcohol abuse causes problems for the family and loved ones of alcoholics--they may also need help and support, which these Titusville therapists can provide.