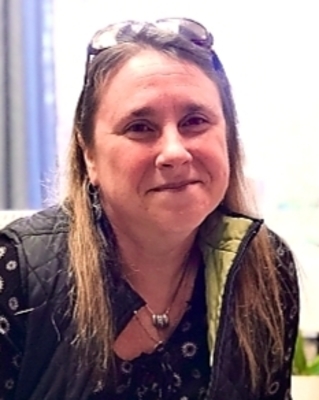 Jenny Marie Filush-Glaze
Licensed Professional Counselor, MEd, LPC
Verified
I specialize in Grief and all things related to death and dying (this could be a long or short-term illness, sudden death,
job
loss, pet loss, caregiver stress, etc.
"My purpose today is clearer today than it has been in years: Love, Courage, Truth...The best way we can serve people is to listen." - Glennon Doyle Melton I chose this quote to emphasize that by "listening" to one another, by being present, we provide a safe place for those who are willing to sacrifice and own their pain by sharing it with others. As a Licensed Professional Counselor, I am here to walk alongside you as you process life's challenges and show you that by speaking your truth, by digging deep, together, we are able to demonstrate that taking care of our Mental Health is the ultimate sign of strength.
(334) 319-9988
Opelika,
AL
36801
& Online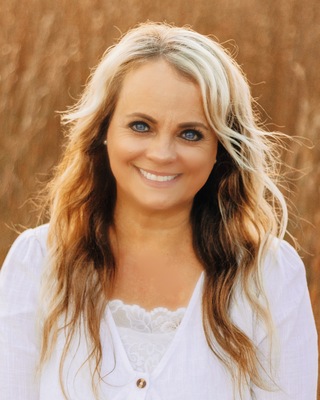 Donna Clemons
Counselor, EdD, MAC, ALPC
Verified
I work with all ages who are dealing with fears, anxiety and stress. The pressures of life whether it's your
job
, school, relationships, infertility or a traumatic event can leave you feeling overwhelmed, discouraged, unloved, lonely, and broken. These feelings can be debilitating and often lead to depression and other unwanted mental tortures.
(334) 402-3924
Opelika,
AL
36801
& Online
Kermit Jones Jr.
Pastoral Counselor, DMin, PCC, SBC
As a military Chaplain and relationship coach for more than 20 years, I have worked with individuals & couples from every demographic. Some have sought me out years after moving to different locations and I have a proven record of helping people who are going through difficult situations. This includes leaders making organizational decisions, couples working through issues, and people who lack the confidence or courage to deal with challenges. I sit with people in grief or in really challenging moments, and I've led hundreds of workshops and retreats designed to empower couples and individuals to succeed.
(334) 366-8329
Opelika,
AL
36801
& Online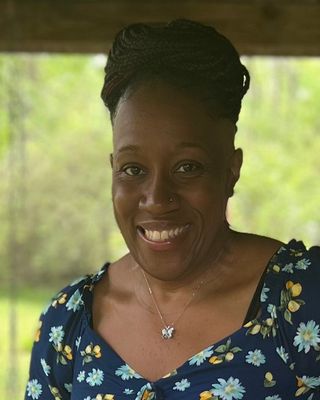 Chan-Tal Wilborn
Pre-Licensed Professional, MEd, ALC
Verified
1 Endorsed
I am available and open to working with clients from various backgrounds, religious beliefs, sexual orientation and culture etc.
(334) 518-3039
Opelika,
AL
36801
& Online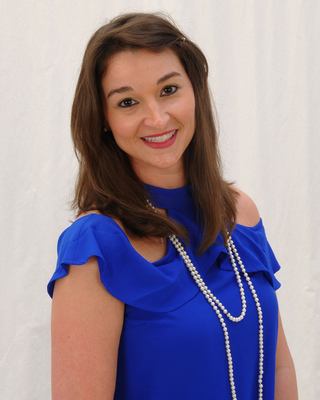 Lisa O Scott
Licensed Professional Counselor, MS, LPC-S, NCC
Verified
1 Endorsed
End Stigma Reach Out! You're searching for hope, during this difficult time in your life. You're feeling confused about the REAL YOU. You desire change in your life. You often find yourself in a rocky relationship. You feel lost and unsure about where your life is, where you will go and who will be with you. You're ready to unleash your pain and suffering. You can leave all the stress, anger ,fear, and pain on the counseling space floor. So what if you cry or scream or laugh. You're human after all. You're not a robot! Therapy is a gift you deserve.
(334) 258-8603
Office is near:
Opelika,
AL
36801
& Online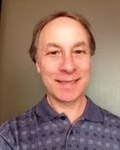 Dan Schwartz
Licensed Professional Counselor, MA, LPC, NCC
Verified
I provide support for clients in making progress on their life goals, whether it's stopping negative thinking, or improving relationships, or dealing with other obstacles to well-being. My passion in counseling is to see clients grow by moving towards healthier ways of coping with stress and other life challenges. I have over 15 years of experience working with school-aged children and adults, dealing with a wide range of issues such as motivational difficulties, social adjustment, negative self-image, assertiveness, positive parenting, grief and loss, obsessive thinking, and self-hurtful behavior.
(334) 424-1555
Office is near:
Opelika,
AL
36801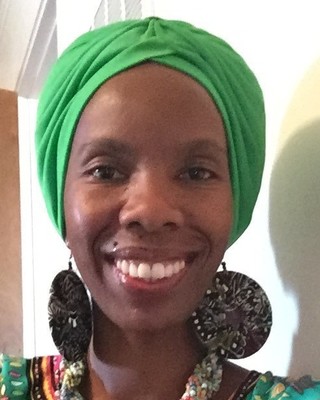 Kerry Baharanyi
Clinical Social Work/Therapist, MSW, LICSW, PIP, CPCC, ACC
Verified
I am a Licensed Independent Clinical Social Worker with a concentration in clinical social work, social casework, and social work administration. I have been working in the Social Work field since 2008 addressing partner violence and chronic conditions such as HIV, HCV, Diabetes, Cardiovascular diseases, etc. As a practitioner, my goal is to create a brave environment for all people, to respect their human dignity, and self-determination. After all, you are the expert in your life and I will work alongside with you to remind you again that you do matter and you do have the ability to change your life.
(334) 539-8051
Office is near:
Opelika,
AL
36801
& Online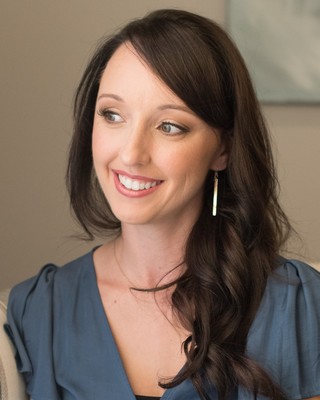 Perspective Counseling
Clinical Social Work/Therapist, MSW, LICSW, PIP
Verified
Please visit my website: www.perspectivecounselingauburn.com I relate to women. As a working mother, I am passionate about supporting women through the good, the bad, and the heartbreaking experiences life has to offer. Depression and anxiety can be lonely. Many women feel alone in their struggling with the most basic parts of daily life. I want you to know that you are not alone. You may not be the person you once knew yourself to be, but I assure you, you can find the best version of yourself!
(334) 329-6063
Office is near:
Opelika,
AL
36801
& Online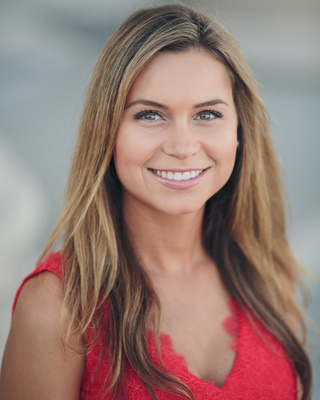 Caroline E George
Counselor, MEd, ALC
Verified
My goal as a therapist is to assist clients in finding their own path to improve overall health and quality of life through a greater understanding of self, relationships and happiness. You are tired of feeling the way you do, and that's okay. It is brave to take this first step, and I am thankful for your courage to act. As a former teacher and school counselor, I have a wide range of experience working with adolescents dealing with anxiety, depression and school related issues, etc. I have seen how demanding this period of life can be and how having the right support system in place can make all the difference.
(843) 595-8473
Office is near:
Opelika,
AL
36801
& Online
Pearl Behavioral Health Services
Licensed Professional Counselor, LPC
Verified
3 Endorsed
Pearl Behavioral Health Services is founded on the belief that anyone is capable of change and can benefit from support from a non biased source and nonjudgmental environment where you can truly remove your filter and work through anything you are struggling with. Our team of 5 licensed counselors can help you work through anything you are struggling with and assist with medication management.
(938) 777-0250
Office is near:
Opelika,
AL
36801
& Online
Not accepting new clients
Cassie Allen Emdr Specialist And Consultant
Clinical Social Work/Therapist, MBA, LICSW, EMDR
Verified
1 Endorsed
Are you worn out? Are you losing hope? Do you need someone in your corner? If so, you are probably feeling exhausted and overwhelmed, maybe even despairing. I work with adults seeking relief from these distressing emotions, and from sleepless nights, endless worry, isolation, and mood swings.
(334) 384-0849
Office is near:
Opelika,
AL
36801
Not accepting new clients
Ms. Johnson
Marriage & Family Therapist Associate
Verified
Find your happy place at A New Direction. Life can change in an instant. Unexpected life events & unforeseen circumstances can shake the very foundation of our lives and shatter our illusions of control. A multitude of unanticipated events can negatively impact our lives, destroy our sense of safety, impair our mental health, & complicate our interpersonal relationships. Many times families and friends struggle to provide the support and direction we need during the turbulent seasons of life. It takes strength & courage to reach out for help but the benefits of taking that risk can lead to new insight, personal growth, and freedom.
(904) 320-0179
Office is near:
Opelika,
AL
36803
& Online
---
See more therapy options for Opelika
---
Career Counseling Therapists
If you're looking for career counseling in Opelika or for an Opelika career counselor, these therapists provide career development, career management and career counseling services. An Opelika career therapist will assist in career assessment, career coaching, Opelika career guidance, career transition, job counseling, and careers counseling.