Therapists in 85005
View cities in 85005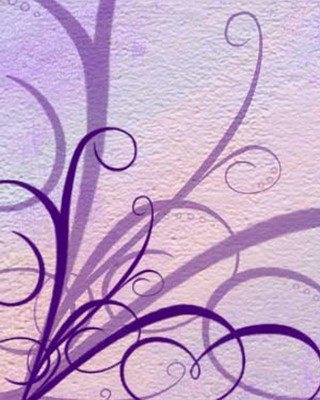 Jennifer Rosenfeld
Clinical Social Work/Therapist, LCSW
Verified
I have been a clinical therapist for over 20 years working primarily with children, adolescents, families, and adults. I have worked with some of the more difficult needs that children and adolescents have with a speciality in attachment, trauma and adoption. Additionally, I have experience in social/peer issues, school problems and anxiety.
Valerie Bushwood
Clinical Social Work/Therapist, LCSW
Verified
For over 25 years as a clinician I remain passionate in helping children, adolescents and families who are struggling with emotional issues and challenges. I provide services for a variety of issues for children and teens ages 3-18. My patient and compassionate approach promotes healing and positive changes. I utilize a strength based treatment to empower children and teens to be successful and emotionally stable. I establish positive relationships with my clients, even those who are initially resistant to therapy. I follow their lead, knowing that establishing trust is the first step in the therapeutic process.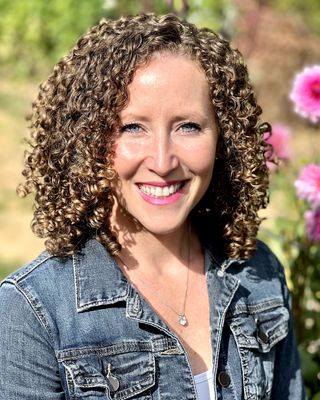 Andrea Lorenz
Counselor, LPC
Verified
1 Endorsed
I am currently accepting new clients. I work with women, adolescents and couples focusing on relationship issues, lifestyle management & balance, and self-worth. I want to help with your struggles and support you as we walk together through education, mindfulness training and skill building to a place where implementing coping mechanisms and self-regulation improves inner happiness and relationships. * Please call 503-946-6467 to schedule. I see clients in person and remotely via telehealth.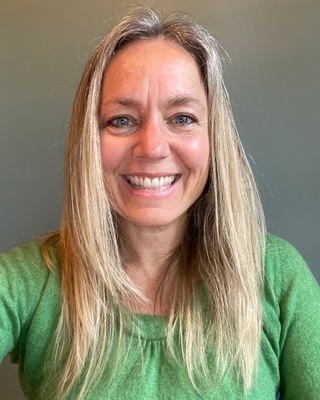 Brooke Miller
Clinical Social Work/Therapist, MSW, LCSW, CPC
Verified
Are you feeling overwhelmed or stuck? As a stress and anxiety expert, I teach my clients coping and communication skills to increase mental and physical well being, improve relationship satisfaction and create better work/life balance. My mission is my passion: to support clients in their journey to wholeness and authenticity so that they can experience more confidence and joy across every area of life. My style is empathic, empowering and direct, with a good dose of humor :). I am also a Certified Professional Coach, which means I will give you a nudge and hold you accountable when you need it!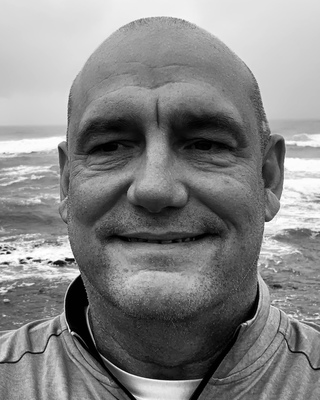 David Lawson
Licensed Clinical Professional Counselor, LPC
Verified
Enhancement of emotional wellness and fitness is the focus of my practice. I get motivated developing strategies to improve emotion/mood regulation, improved performance, life management, and positive adjustments to transitions in life. Good thought management and effective emotion regulation leads to better decision making and that leads to a confident, self assured outlook on life. I am licensed as a professional counselor in both Missouri and Kansas.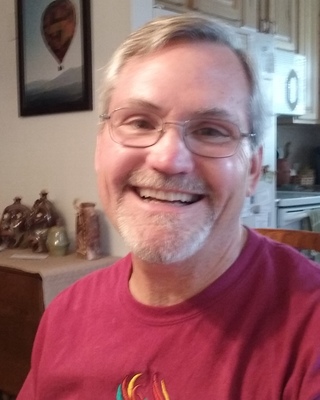 Hunter K Taylor
Counselor, MS, LCP, CET2
1 Endorsed
I am a Licensed therapist with multiple years of experience in addictions, mood disorders, anxiety, eating disorders, couples and family work and personal growth therapy. I am especially adept in experiential and psychodrama therapy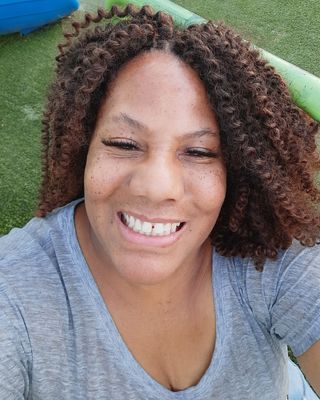 Malieka D Toston
Drug & Alcohol Counselor, LADC, CPC-I
Verified
I've helped my clients break through the obstacles that seem to be holding them back in life. Life's too short to be unhappy, unsure, or unfulfilled. Let me help you learn and develop better ways to handle the issues that are standing in the way of your goals. Get in touch today to see what I can do for you.
Katie McSpadden
Clinical Social Work/Therapist, LCSW, MSW
Verified
I am a licensed Clinical Social Worker with 13 years of experience as a social worker. Sometimes our burdens feel so big and so unique that we feel over-whelmed, hopeless and lonely. I'm here with you. There are so many paths to wellness that I can adapt my treatment modality to what works best for you. I have worked in a variety of settings and with a variety of populations- folks age 9-65, LGBTQ populations, foster care populations, and folks involved in the legal system. I work with clients experiencing anxiety, depression, trauma, relationship issues, imposter syndrome, substance use and many others.
Waitlist for new clients
Sandra Rodriguez-Siuts
Psychologist, PhD
Verified
It can be frustrating and lonely when you're struggling with fertility issues or pregnancy/postpartum concerns. You may feel like no one else is struggling like you are and you've run out of ideas on how to feel better. You may feel like you can't keep up with the demands of fertility treatments or being a mom and you just want to be a better version of yourself. You, your family members, or friends have expressed concern for you and you're worried that things may get worse. Your life doesn't have to look this way.
Charlton Rhodes, LCSW
Clinical Social Work/Therapist, LCSW
Verified
The best way to reach me is via email. My ideal client would be any adult or couple looking to gain more fulfillment in life.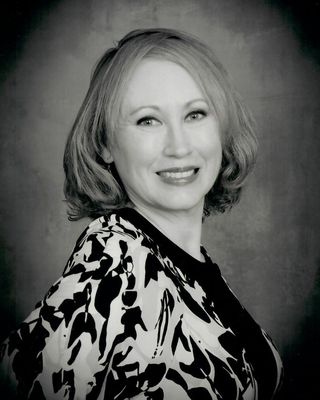 Innerstate Healing and Recovery, Megan MacKay LCPC
Counselor, CSAT, LPC, LCPC, NCC, EMDR
Verified
Do you struggle in relationships? Do you constantly feel on edge, exhausted, burnt out, or unsafe? If you have any history of trauma, addiction, or another difficulty with functioning, we can help. Megan MacKay is a Licensed Clinical Mental Health Counselor (LCPC) in Montana, a Licensed Practicing Counselor (LPC) in Arizona, and National Board Certified Counselor (NCC). Certified Sexual Addiction (CSAT) and intimacy disorders, Meadows model Post Induction Therapy (PIT), and Safe and Sound Protocol based on Polyvagal Theory (SSP). In partnership with New Beginning Ranch and individual appointments.
Brooke Miller
David Lawson
Charlton Rhodes, LCSW
---
See more therapy options for
---
How can I find a therapist in 85005?
Search for nearby therapists or counselors by inputting your city, town, or suburb; or zip code; or a provider's name into the search bar. From there, you can filter providers by the issues they treat, cost, insurance, gender, and other factors to find providers who are well-suited to your needs. To navigate between locations within the same country, enter a new city or zip code into the search bar.
Learn more about
how to find a therapist
.
Is online therapy a good option?
Therapy conducted
online
can be just as effective as in-person therapy, as long as there is a strong alliance between the client and the therapist. To find a therapist who provides telehealth services to clients in your area, click "Online Therapy" on the directory homepage and search by your city or town or your zip code.
What's the difference between a psychologist, a therapist, and a counselor?
Therapists, psychologists, and counselors
are all licensed mental health professionals. In the US, psychologists have earned a doctoral degree. The terms "therapist" and "counselor" are used somewhat interchangeably, but generally therapists offer longer-term, mental health care, while counselors offer shorter-term care that may focus on one domain, such as marriage, career, or academic challenges.
What type of therapist is right for me?
Clients should consider factors such as insurance coverage and their primary reason(s) for seeking therapy to determine the type of professional best suited to their needs. Someone struggling with mental health challenges such as depression or anxiety, for example, may wish to seek out a clinical psychologist or therapist, while someone navigating career obstacles or marital upheaval may benefit from seeing a counselor who can offer short-term, targeted support.
Is everyone in the Psychology Today Therapy Directory a licensed therapist?
The Psychology Today directory lists providers who offer legitimate mental health services to the public, including psychologists, psychiatrists, social workers, and counselors. Many have been licensed by the country or state where they practice; providers whose license or primary credential has been
verified by Psychology Today
are signified by a "Verified" symbol. Some clinicians or organizations provide services for which their state or country does not offer licenses, such as pastoral counseling. They may be selectively included without the "Verified" seal.
What type of therapy is right for me?
The
type of therapy
best suited to a particular individual depends on several factors, including their primary reason for seeking therapy, their preferred timeline (some therapy types last for a set number of sessions, while others are open-ended), and their personality and preferences—some may prefer a more structured approach. For many individuals, multiple types of therapy could provide a good fit.
Is online therapy cheaper than in-person therapy?
Many therapists charge the same amount for online therapy as they do for in-person therapy—though clients may still find this cost-effective if it cuts down on their transportation costs. Health insurance plans often offer equivalent coverage for online and in-person therapy; indeed, in many places, they are legally required to do so. Text-based or on-demand therapy apps may be cheaper than traditional one-on-one psychotherapy; however, the practice may be less effective and is not likely to be covered by insurance.