Therapists in 50011
View cities and counties in 50011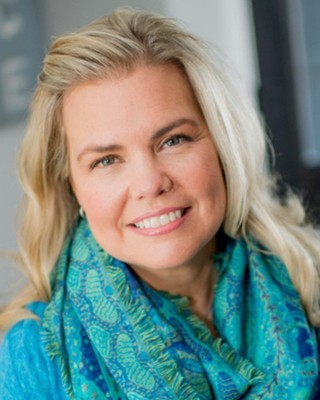 Nikki Arthur
Marriage & Family Therapist, MA, LMFT
Verified
5 Endorsed
ONLINE AVAILABILITY NOW! Are you feeling overwhelmed, irritable or struggling with a negative mood or anxiety? Are your relationships suffering? Has work and/or family life become so stressful, you wonder how you'll manage? Are you looking for convenient care? If these resonate with you, you may benefit from online holistic therapeutic support. Together, we will address how you can feel better in your body, have balance in your thoughts, & wellness in your spirit. I will give you space to address what is important to you, and help you learn effective skills to cope so you can feel more empowered in your everyday life.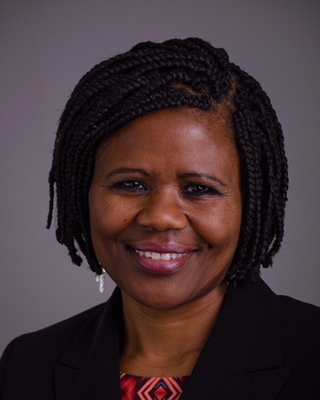 Mary Nii Munteh
Psychologist, PsyD, LP
Verified
1 Endorsed
I believe that childhood interactions play a huge part in the development of psychological pain, wounds, and hurts. I am sensitive to the process of therapy and work hard to make it a safe and trusting space for you and myself to work together. The here and now interactions in the room are important and I intentionally use them to foster the healing process. Your strengths and goals are important to the way I work because my aim is to free up the energy that has been suppressed by pain so that you can focus on the things that are important to you.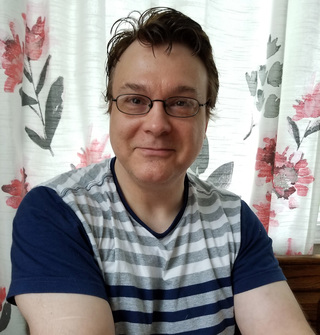 Thomas Earl Loney
I utilize an integration of cognitive behavioral (CBT), person-centered, and solution focused therapy to help you identify the thoughts, emotions and behaviors interfering with your ability to be successful and achieve the balance and self-esteem to successfully meet the challenges in life, work, and relationships. We will work on disputing negative beliefs, and learning techniques that help create a positive energy and mindset that makes it possible to live a fulfilling life.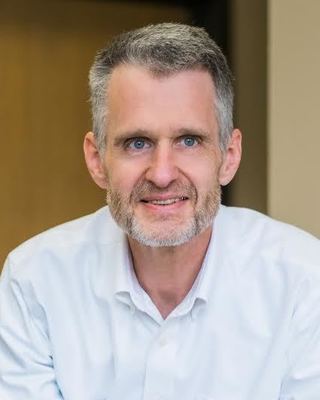 Thomas Patterson
Clinical Social Work/Therapist, LISW
Verified
2 Endorsed
I often think of my role as one who guides clients through their experience of being 'lost in the woods' of their psychological space. Symptoms of being lost in this way are various sorts of anxiety, depression, a sense of meaninglessness, and a feeling of paralysis or just simply being stuck. I help clients minimize their needless suffering, interpret the valuable information the symptoms are presenting, with the ultimate goal of helping them reorient themselves to a more valued, purposeful experience in the world.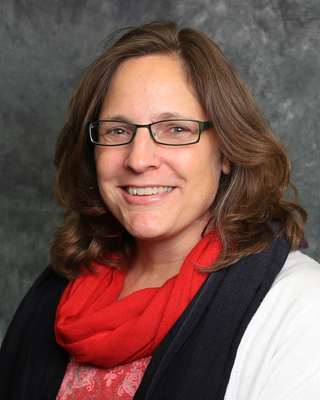 Compass Tree Counseling Services
Clinical Social Work/Therapist, LISW
Verified
1 Endorsed
I believe in a strengths based approach and challenge clients to seek new perspectives for success. I enjoy working with people and being a part of the process of self discovery and renewed confidence. I provide a trauma sensitive approach in working with children who struggle with behavioral and emotional concerns. I also work with adults to better manage daily stressors and relational issues as well as to foster self empowerment.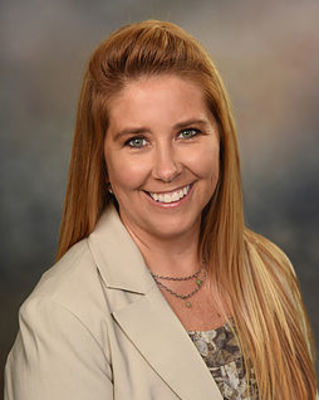 April L Falzone
Counselor, MA, LMHC, NCC
Verified
I believe that creating a safe environment for my client and developing a caring relationship is critical to successful therapy. I work adolescents and adults who have experienced abuse and trauma to expand internal resources, heal from past experiences, and explore new directions. I work with an emphasis on using Motivational Interviewing, Cognitive Behavioral Therapy, and Eye Movement Desensitization and Reprocessing (EMDR). I work with individuals on problems related to school, family communication, anxiety, eating disorders, depression, conflict with peers, self- harm, and abuse. I am certified in Prepare/Enrich for pre-marital or married couples.
Not accepting new clients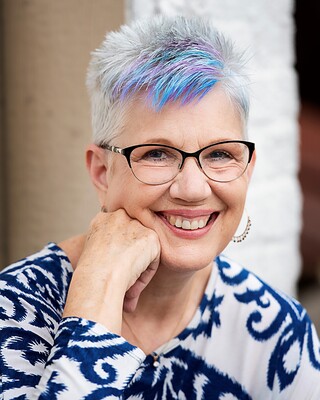 Kim Pontius
Counselor, LMHC
Verified
2 Endorsed
I work with adults and teens with mood disorders, anxiety, and eating disorders as well as couples experiencing relationship difficulties. I value the relationship that I establish with each person and believe it is the key to progress and success in therapy. To this end, I ask my clients for feedback so I can improve my approach based upon their goals and then incorporate this into sessions. Please give my office a call to experience therapy that works.
Not accepting new clients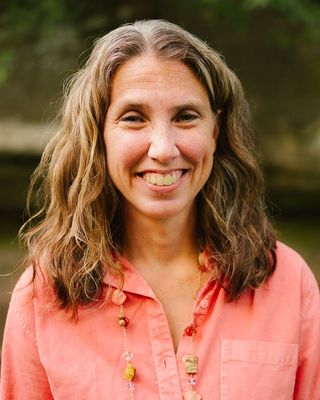 Joann Seeman Smith, Ph.D., LLC
Counselor, PhD, LMHC
Verified
I work with children as young as age 2, adolescents, adults, and families. I use theraplay principles to work with attachment issues, conduct play therapy, and use cognitive behavioral and interpersonal theories when working with clients. I work with a variety of issues including, Attention Deficit Hyperactivity Disorder (ADHD), anxiety, depression, behavior disorders, trauma, bedtime struggles, as well as enuresis and encopresis.
Amy Halls
Marriage & Family Therapist, LMFT
Verified
3 Endorsed
My name is Amy Halls and I am a Licensed Marriage and Family Therapist (LMFT). I believe that everyone experiences pain and distress in their life, and there are times when you need someone to walk beside you and help you through that journey. I want each client to have a safe, non-judgmental and understanding environment to explore stressors, relationships, and life transitions. I use a very collaborative approach by listening to my clients, establishing their goals, and then providing insight, wisdom, techniques and skills to help them overcome and move through their difficulties.
Not accepting new clients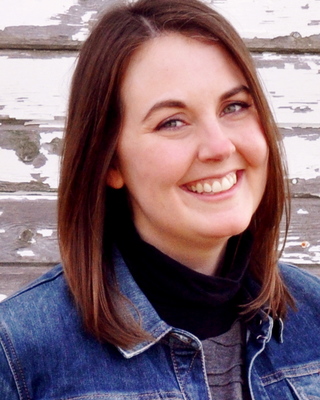 Shawna Johansen
Counselor, MS, LMHC
Verified
Most of us are fortunate to have "enough" in our lives, but often feel that there should be "more". More joy, more connection, more purpose, more fulfillment, more peace. Therapy is a process that helps us find that "more" and transition from a life where we survive, to one where we thrive. Therapy provides an opportunity to explore and utilize various paths to personal growth and healing. As a result, clients often report positive outcomes including: better understanding of self, improved communication, healthier connections to others, improved emotional regulation, and stress/symptom reduction.
Waitlist for new clients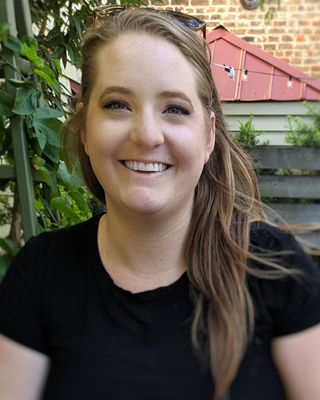 Kaitlyn McDonald
Counselor, LMHC, ATR
Verified
Hello, I first want to welcome you to your journey of healing! I believe that every individual has the ability and power to heal and grow. I take a collaborative approach working with the client to achieve their own goals in therapy. The client is the expert of their own life. I see myself as a tool to navigate and empower my clients to make changes. I aim to assist you in understanding your thoughts, feelings, and behaviors and how they relate to your current struggles and challenges. Learning how to process and experience emotions in a healthy environment allows you to have improved connections through your relationships.
Nikki Arthur
Mary Nii Munteh
Kim Pontius
Shawna Johansen
---
See more therapy options for
---
How can I find a therapist in 50011?
Search for nearby therapists or counselors by inputting your city, town, or suburb; or zip code; or a provider's name into the search bar. From there, you can filter providers by the issues they treat, cost, insurance, gender, and other factors to find providers who are well-suited to your needs. To navigate between locations within the same country, enter a new city or zip code into the search bar.
Learn more about
how to find a therapist
.
Is online therapy a good option?
Therapy conducted
online
can be just as effective as in-person therapy, as long as there is a strong alliance between the client and the therapist. To find a therapist who provides telehealth services to clients in your area, click "Online Therapy" on the directory homepage and search by your city or town or your zip code.
What's the difference between a psychologist, a therapist, and a counselor?
Therapists, psychologists, and counselors
are all licensed mental health professionals. In the US, psychologists have earned a doctoral degree. The terms "therapist" and "counselor" are used somewhat interchangeably, but generally therapists offer longer-term, mental health care, while counselors offer shorter-term care that may focus on one domain, such as marriage, career, or academic challenges.
What type of therapist is right for me?
Clients should consider factors such as insurance coverage and their primary reason(s) for seeking therapy to determine the type of professional best suited to their needs. Someone struggling with mental health challenges such as depression or anxiety, for example, may wish to seek out a clinical psychologist or therapist, while someone navigating career obstacles or marital upheaval may benefit from seeing a counselor who can offer short-term, targeted support.
Is everyone in the Psychology Today Therapy Directory a licensed therapist?
The Psychology Today directory lists providers who offer legitimate mental health services to the public, including psychologists, psychiatrists, social workers, and counselors. Many have been licensed by the country or state where they practice; providers whose license or primary credential has been
verified by Psychology Today
are signified by a "Verified" symbol. Some clinicians or organizations provide services for which their state or country does not offer licenses, such as pastoral counseling. They may be selectively included without the "Verified" seal.
What type of therapy is right for me?
The
type of therapy
best suited to a particular individual depends on several factors, including their primary reason for seeking therapy, their preferred timeline (some therapy types last for a set number of sessions, while others are open-ended), and their personality and preferences—some may prefer a more structured approach. For many individuals, multiple types of therapy could provide a good fit.
Is online therapy cheaper than in-person therapy?
Many therapists charge the same amount for online therapy as they do for in-person therapy—though clients may still find this cost-effective if it cuts down on their transportation costs. Health insurance plans often offer equivalent coverage for online and in-person therapy; indeed, in many places, they are legally required to do so. Text-based or on-demand therapy apps may be cheaper than traditional one-on-one psychotherapy; however, the practice may be less effective and is not likely to be covered by insurance.