Therapists in 45406
View cities in 45406
Waitlist for new clients
Ri Molnar
Clinical Social Work/Therapist, MSW, LISW
Verified
Do you struggle with depression, anxiety, childhood trauma, or mood swings? Do you have trouble speaking up for yourself, asking for what you need, or setting healthy boundaries? Is the "new normal" not supporting your needs? I'd love to unpack that with you, and support you in building a life that fulfills you! This is your journey, and as your therapist, I can be a helpful guide along the way. Sometimes folks are afraid of "starting over with a new therapist" or "having to rehash the past". It's totally valid to be nervous about opening up to a new person, practically a stranger, but we can start on this new path together!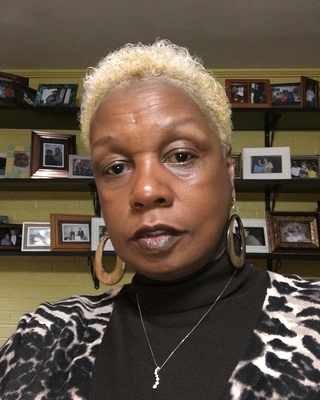 Brenda Haney
Clinical Social Work/Therapist, LCSW-S, LCDCIII
Verified
I offer online therapy sessions - Life is not always a smooth journey and sometimes it is necessary to seek the help of a professional. I am dedicated to providing clients with a safe, comfortable and nonjudgmental therapeutic intervention so that the important work of healing and change can go forth. I recognize that each person is unique and I provide a highly personalized approach tailored to each client's needs.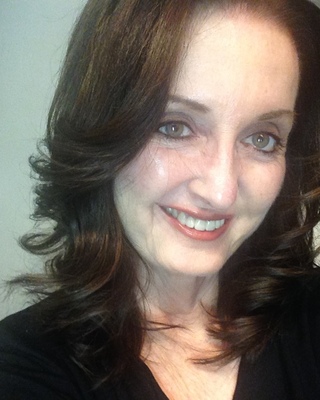 Frances M Duncan
Clinical Social Work/Therapist, MSSW, LISW
Verified
I feel it is important to offer expert quality care that is compassionate, and tailored to each person's uniqueness as an individual. I have 33 years of clinical experience working with children, teens, families, and adults facing various life challenges. Time passes quickly. We often spend our days unhappy, and stressed. Sometimes it can be difficult to see beyond the hardships, and realize what matters most to us. If you can't change a situation, change your perspective.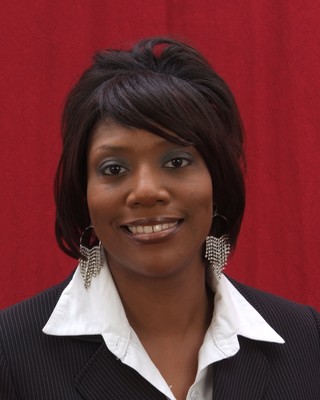 Battle For Your Life Christian Counseling Service
Licensed Professional Counselor, LPC
Verified
As a Christian, deciding to pursue counseling can be a difficult step. Many judge themselves, or fear judgment from others, for not "having enough faith" or "praying enough" to resolve the situation themselves. Others have sought counseling in the past without success, and worry that trying again will only disappoint. At Battle for Your Life Christian Counseling & Training Services (BFYL), we know that all believers –Yes, ALL believers – have seasons of struggle in their life when they need others to come alongside them. Whether you are struggling with marital problems, battling anxiety or depression, are a wounded believer, or are simply in need of fresh guidance and counsel for the direction of your life, we are here to help you. If you are tired of counsel that relies on the limited wisdom, knowledge and experience of yet another person, and if you do not simply want to learn "how to deal" but how to have victory in your life, we exist to help you.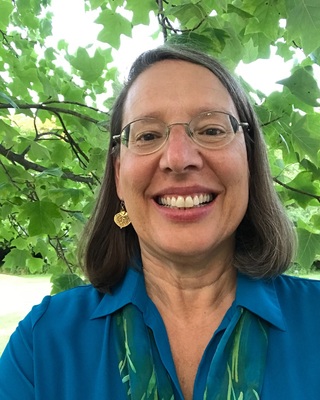 Chris M Hotz-Steward
Clinical Social Work/Therapist, LISW S
Verified
1) There is nothing stronger than a person who has remade themselves. 2) Real strength is acquired resiliency. 3) Enjoy and stay in the present moment. These are 3 ideas (from others who are very smart) that inspire both my life and my therapeutic approach. I have a strong strength based and mental health recovery based approach. This provides me with the flexibility to work with a wide variety of people. With over 20 years experience I have worked with all ages from 7 to 90+ years old. I currently work with young adults or adults 14 years to 99+ years old.
Rise Counseling Group
Clinical Social Work/Therapist, MSW, LISW-S, LCSW
Verified
1 Endorsed
"My mission in life is not to merely survive, but to thrive and do so with some passion, compassion, some humor, and some style." -Maya Angelou As black women we are usually the last on our list- the order is usually kids, partners, parents, family, jobs, friends... then you. All of this and we're barely making it. Why continue to struggle and merely survive, when you can thrive. Depression doesn't always look like tears and pity parties. It can look like overwhelm, anger, unstable emotions, isolation, and anxiety too! Sound like anyone you know? Is it you girl?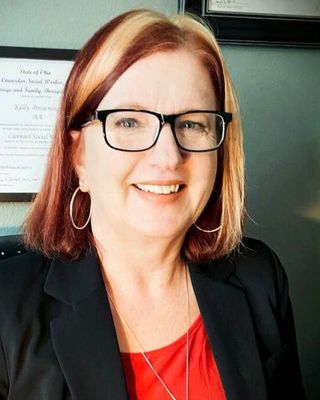 Kelly D. Browning
Clinical Social Work/Therapist, MSW, LSW
Verified
1 Endorsed
Maya Angelou said, "You may not control all the events that happen to you, but you can decide not to be reduced by them." Our youth and young adults today are faced with unique challenges their families and loved ones could not have prepared for. Do you or your teen struggle to cope with the events happening in their life? I offer support, tools, and guidance for kids and families that are having difficulty navigating this challenging time. A healthy future can be possible. I also offer EMDR to help with trauma experienced by clients.
---
See more therapy options for 45406
---
How can I find a therapist in 45406?
Search for nearby therapists or counselors by inputting your city, town, or suburb; or zip code; or a provider's name into the search bar. From there, you can filter providers by the issues they treat, cost, insurance, gender, and other factors to find providers who are well-suited to your needs. To navigate between locations within the same country, enter a new city or zip code into the search bar.
Learn more about
how to find a therapist
.
---
Is online therapy a good option?
Therapy conducted
online
or over the phone can be just as effective as in-person therapy, as long as there is a strong alliance between the client and the therapist. To find a therapist who provides telehealth services to clients in your area, click "Online Therapy" on the directory homepage and search by your city or town or your zip code.
What's the difference between a psychologist, a therapist, and a counselor?
Therapists, psychologists, and counselors are all licensed mental health professionals. In the United States, psychologists have earned a doctoral degree. The terms "therapist" and "counselor" are used somewhat interchangeably, but generally therapists offer longer-term, mental health care, while counselors offer shorter-term care that may focus on one domain, such as marriage, career, or academic challenges.
---
What type of therapist is right for me?
Clients should consider factors such as insurance coverage and their primary reason(s) for seeking therapy to determine the type of professional best suited to their needs. Someone struggling with mental health challenges such as depression or anxiety, for example, may wish to seek out a clinical psychologist, psychologist or therapist, while someone navigating career obstacles or marital upheaval may benefit from seeing a counselor who can offer short-term, targeted support.
Is everyone in the Psychology Today Therapy Directory a licensed therapist?
The Psychology Today directory lists providers who offer legitimate mental health services to the public, including psychologists, psychiatrists, social workers, and counselors. Many have been licensed by the country or state where they practice; providers whose license or primary credential has been verified by Psychology Today are signified by a "Verified" symbol. Some clinicians or organizations provide services for which their state or country does not offer licenses, such as pastoral counseling. They may be selectively included without the "Verified" seal.
What type of therapy is right for me?
The
type of therapy
best suited to a particular individual depends on several factors, including their primary reason for seeking therapy, their preferred timeline (some therapy types last for a set number of sessions, while others are open-ended), and their personality and preferences—some may prefer a more structured approach. For many individuals, multiple types of therapy could provide a good fit.
---
Is online therapy cheaper than in-person therapy?
Many therapists charge the same amount for online therapy as they do for in-person therapy—though clients may still find this cost-effective if it cuts down on their transportation costs. Health insurance plans often offer equivalent coverage for online and in-person therapy; indeed, in many places, they are legally required to do so. Text-based or on-demand therapy apps may be cheaper than traditional one-on-one psychotherapy; however, the practice may be less effective and is not likely to be covered by insurance.