Therapists in 10170
View cities and counties in 10170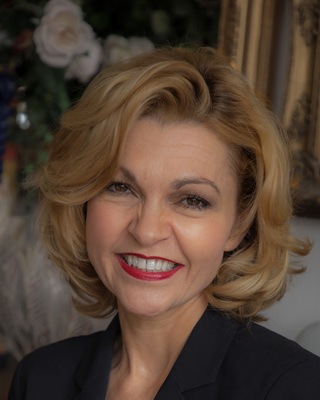 Joy Canfield
Psychologist, PhD
Verified
Dr. Canfield provides a wide spectrum of therapy, consultation & personal and career coaching to individuals seeking to develop a plan for goal achievement. Dr. Canfield assists clients in identifying any circumstances - personal or professional - that may be interfering with goal achievement. The emphasis of Dr. Canfield's clinical work is in the use of cognitive behavioral and solution focused psychology. The focus of her work with individuals and groups is collaborative, practical, and grounded in common sense. Dr. Canfield's clients benefit from her healthful, balanced approach to optimistic living.
Waitlist for new clients
Olivia C. Padelukas
Counselor, MSEd, LMHC
Verified
I know how difficult it can be to open up to someone about your most vulnerable, hidden self. This step is often the hardest to take, and taking it means facing thoughts and feelings you'd rather not— but it also means creating a path of healing for yourself. I strive to provide you with a safe, therapeutic space filled with compassion and empathy to support you while we take on this challenge. Together, we will begin to explore the thoughts and experiences that cause you pain. The important thing to remember is that you don't have to do it alone.
Confident Minds Psychotherapy and Coaching
Licensed Master Social Worker, LMSW
Verified
Hello! I'm Colleen Sullivan, LMSW and psychotherapist. Therapy should feel like a safe, non-judgmental and supportive environment where we collaboratively work through underlying causes of unhappiness or dysfunction that prevent us from reaching our full potential. I focus on identifying pre-existing strengths that can be built upon to foster better mental and emotional well-being. I love working with clients to help them find their purpose and discover their needs, empowering them to live as their most authentic selves.I also works with couples using Emotionally Focused Therapy (EFT) to build strong communication skills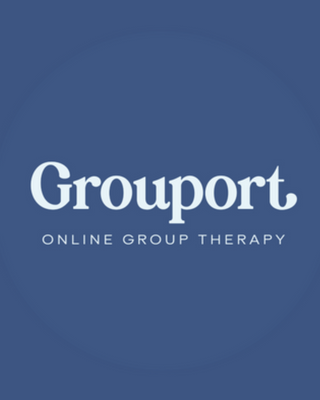 Grouport
We offer virtual group therapy for people experiencing a range of mental health conditions, including Anxiety, Depression, OCD, Borderline Personality Disorder, PTSD, Grief, and Substance Abuse.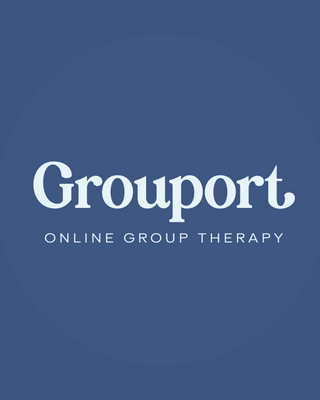 Grouport
Mental Health Counselor
Verified
We offer virtual group therapy for people experiencing a range of mental health conditions, including Anxiety, Depression, OCD, Borderline Personality Disorder, PTSD, Grief, and Substance Abuse.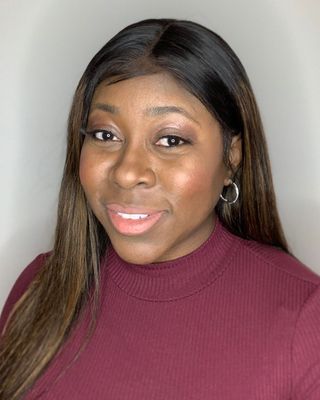 Malika Brown-Crosby
MS, LMHC, LPC
Verified
1 Endorsed
Life can be challenging and sometimes those challenges can interfere with your relationships, work, goals and your overall wellbeing. You have taken the first step by seeking therapy and I am here to help. I am a Licensed Psychotherapist in several States, offering tele-therapy and can support you with addressing your concerns including eating disorders, anxiety, depression, trauma, OCD, maternal mental health, addiction, relationship issues and parenting. I am licensed in NY, TX, NJ, PA, NC, AL, IN and SC. I offer a collaborative and supportive setting to help you achieve transformative change.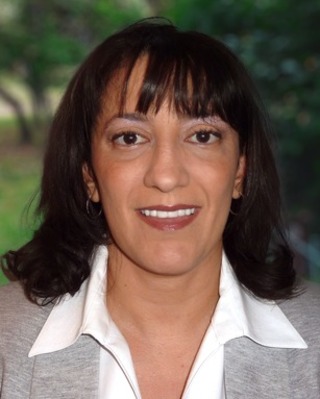 Jennifer Musico
Psychologist, PsyD
Verified
2 Endorsed
Once you have made the decision to seek therapy, the next step is to find the "best fit" therapist for you. My goal as a clinical psychologist is to assist each client on his/her journey to personal success. I've helped people make positive and meaningful changes in their lives by assisting them to work through feelings and change unhelpful thinking and behavior patterns. Thus, assisting clients to create and maintain the life they desire. My areas of interest and expertise include, but are not limited to, mood and anxiety disorders and borderline personality disorder.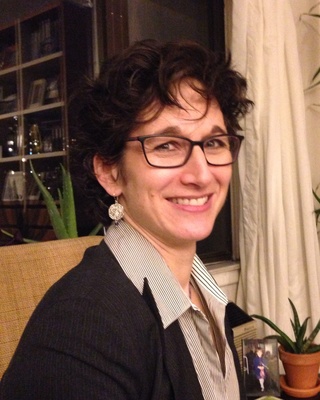 Sharon Sommers
Psychologist, PsyD
Verified
I feel that therapy is most effective when the patient and therapist work both in the present and the past. Often the patient seeks therapy in order to relieve a symptom (i.e. depression, anxiety) or to resolve a relationship issue and they want relief quickly. I understand this need to feel better as quickly as possible but also feel that it is important to address early interpersonal issues that are having an impact on current relationships. In working along these parallel paths patients often feel relief of symptoms and gain a better understanding of lifelong dysfunctional patterns.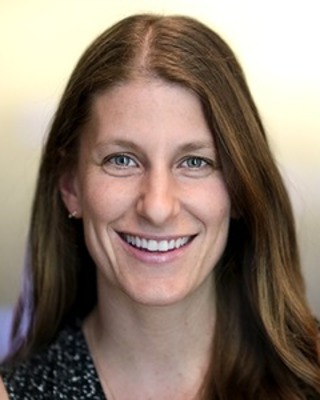 Natalie Schreter
Clinical Social Work/Therapist, LCSW
Verified
As a licensed clinical social worker and private psychotherapist, I am interested in supporting individuals, couples, and families coping with such issues as anxiety, depression, infertility, relationship challenges, and life transitions. I have extensive experience working with those facing chronic illness, end-of-life- challenges, and bereavement and have completed advanced clinical training in family therapy at the Ackerman Institute for the Family. I take a client-centered, relational approach and strive to create a safe, warm, and supportive space for joint exploration, in which clients can feel comfortable exploring and addressing their thoughts and challenges.
Goldie Gotesman
Clinical Social Work/Therapist, LCSW
Verified
Therapy can help with a wide range of issues including anxiety, depression, relationships, anger, feeling overwhelmed, stress, ADD, and more. Are these emotions negatively impacting your day to day life? I work with clients who want assistance in learning techniques to reduce the impact of stressors in their day to day life. I work via teletherapy zoom. In our first session together will explore your therapy goals and expectations. Following sessions will address working through these barriers with specific behavioral techniques designed for your unique situation.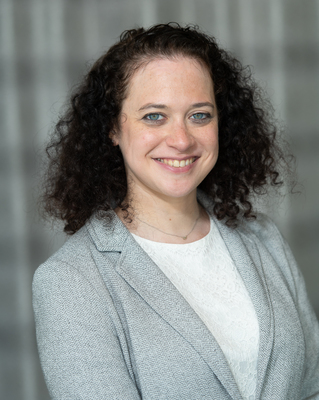 Libby Gordon
Clinical Social Work/Therapist, LCSW
Verified
1 Endorsed
I'm glad you're here. I'm happy you're here taking steps to make things better. Together, we'll keep it real and take a look at what's going on in your life. Are you the type of person who is a perfectionist, gives to others at your own expense, and who gets stuck in habit patterns? Maybe you're even motivated to change some of this and ready to try new things because you don't like feeling stuck in the same place over and over again? I help people who feel like things are going well but know things could be better. I believe we have control over our habits, and our habits do not have control over us.
Joy Canfield
Jennifer Musico
Sharon Sommers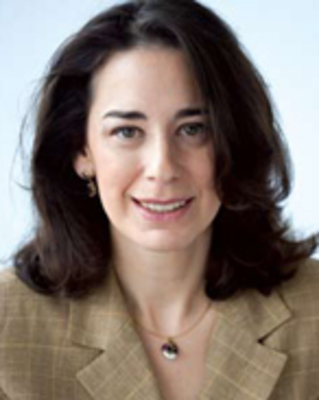 Rebecca Mannis
I am a learning specialist in private practice with 30 years of experience. I offer individualized instruction to children and adults with learning difficulties, as well as customized enrichment to gifted children. I analyze, assess, and identify individual needs, and develop a cohesive Education Action Plan to put into action. My comprehensive and integrative approach bridges the disciplines of neuroscience and education. It is designed to optimize each student's individual strengths and address specific goals in a timely and dynamic way. I integrate information about specific workplace or educational settings with an appreciation for the individual client's learning style.
---
See more therapy options for
---
How can I find a therapist in 10170?
Search for nearby therapists or counselors by inputting your city, town, or suburb; or zip code; or a provider's name into the search bar. From there, you can filter providers by the issues they treat, cost, insurance, gender, and other factors to find providers who are well-suited to your needs. To navigate between locations within the same country, enter a new city or zip code into the search bar.
Learn more about
how to find a therapist
.
Is online therapy a good option?
Therapy conducted
online
can be just as effective as in-person therapy, as long as there is a strong alliance between the client and the therapist. To find a therapist who provides telehealth services to clients in your area, click "Online Therapy" on the directory homepage and search by your city or town or your zip code.
What's the difference between a psychologist, a therapist, and a counselor?
Therapists, psychologists, and counselors
are all licensed mental health professionals. In the US, psychologists have earned a doctoral degree. The terms "therapist" and "counselor" are used somewhat interchangeably, but generally therapists offer longer-term, mental health care, while counselors offer shorter-term care that may focus on one domain, such as marriage, career, or academic challenges.
What type of therapist is right for me?
Clients should consider factors such as insurance coverage and their primary reason(s) for seeking therapy to determine the type of professional best suited to their needs. Someone struggling with mental health challenges such as depression or anxiety, for example, may wish to seek out a clinical psychologist or therapist, while someone navigating career obstacles or marital upheaval may benefit from seeing a counselor who can offer short-term, targeted support.
Is everyone in the Psychology Today Therapy Directory a licensed therapist?
The Psychology Today directory lists providers who offer legitimate mental health services to the public, including psychologists, psychiatrists, social workers, and counselors. Many have been licensed by the country or state where they practice; providers whose license or primary credential has been
verified by Psychology Today
are signified by a "Verified" symbol. Some clinicians or organizations provide services for which their state or country does not offer licenses, such as pastoral counseling. They may be selectively included without the "Verified" seal.
What type of therapy is right for me?
The
type of therapy
best suited to a particular individual depends on several factors, including their primary reason for seeking therapy, their preferred timeline (some therapy types last for a set number of sessions, while others are open-ended), and their personality and preferences—some may prefer a more structured approach. For many individuals, multiple types of therapy could provide a good fit.
Is online therapy cheaper than in-person therapy?
Many therapists charge the same amount for online therapy as they do for in-person therapy—though clients may still find this cost-effective if it cuts down on their transportation costs. Health insurance plans often offer equivalent coverage for online and in-person therapy; indeed, in many places, they are legally required to do so. Text-based or on-demand therapy apps may be cheaper than traditional one-on-one psychotherapy; however, the practice may be less effective and is not likely to be covered by insurance.