More Psychiatrists Nearby
Online Psychiatrists
Premier Mental Health & Wellness
Psychiatric Nurse Practitioner, APRN, PMHNP
Verified
I help busy men and
women
reduce their anxiety, depression, & executive dysfunction to regain their vitality by using an integrative/functional medicine approach. The ideal client is deeply committed & motivated to feeling mentally and physically better, with or without psychiatric medications. They want to get rid of fatigue, poor sleep, brain fog, improve cognition & overall wellness. They also desire evidence based information to help guide their treatment while receiving more 1:1 attention. The ideal client has typically tried the traditional mental health route & they want better results, without interrupting their busy lives.
(940) 245-6183
Northlake,
TX
76226
& Online
Imperial Health Psychiatric Services
Psychiatric Nurse Practitioner, DNP, PMHNP, FNP
Verified
We treat individuals with depression, Mood disorder, social anxiety, stress, insomnia, sleep difficulty, counseling, coaching, ADHD, relationship and family conflict, Mens and
women
health, and Medication management.
Dr. Omotayo is a Board-Certified Psychiatric and Family Nurse Practitioner strives to meet the unique physical, mental health and wellness needs of each and every patient, no matter where they are on their personal health journey.
(214) 623-6732
Waxahachie,
TX
75165
& Online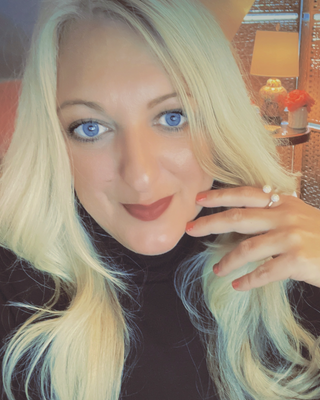 Brandy N Messiah
Psychiatric Nurse Practitioner, BSN, RN, MSN , PMHNPBC
Verified
As a career-oriented
woman
living with lifelong anxiety & attention issues, I understand the unique issues encountered in overcoming the day-to-day stress involved in managing the many roles associated with fulfilling personal, family, & career.
Working Full-time with Thriveworks Telepsychiatry as a board-certified Psychiatric Mental Health Nurse Practitioner to fulfill a personal mission to deliver quality mental health care to individuals and their families by providing a safe, nonjudgmental environment to foster a strong therapeutic alliance with the patient and/or family. Brandy thoroughly enjoys direct patient care and values the therapeutic relationship between patient/family and provider as the foundation to success in outpatient psychiatry.
(469) 949-5157
Dallas,
TX
75204
& Online