Adena Chaviva Blickstein
Psychiatrist, MD, MPH
Verified
If you are looking for a more holistic/spiritual approach to healing then you've reached the right place. I work on a deep energetic level to understand the root of the physical manifestations of symptoms and then collaborate with you to integrate them and understand what learning you need to extract in order to reach higher and higher levels of spiritual evolvement. I am clinically trained psychiatrist and utilize both non-traditional energy alignment techniques and traditional modalities for you to achieve a state of Wholeness in mind, body and spirit. If this approach resonates with you, I'd love if you'd contact me.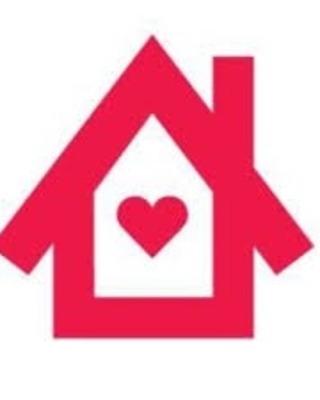 Graham Windham
Psychiatrist, DO, LCSW, LMSW, LMHC, PNP
Verified
Graham Windham Community Mental Health Services offer a variety of evidence-based treatment for children and young adults, 5-25 years of age, based on our comprehensive psychiatric and biopsychosocial evaluations. We offer individual therapy, family therapy, psychopharmacology management, and support services. Each treatment plan will be determined based on the needs of the individual client. We also offer bilingual services in Spanish.
Not accepting new clients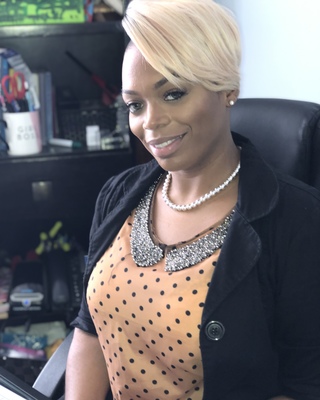 B.T.M. Psychiatric NP Services, PLLC
Psychiatric Nurse Practitioner, FPMHNP, -BC, Psych, NP
Verified
Here, is NON-judgmental environment that fosters and focuses on building patient trust/rapport through mutual respect. A Humanistic/Holistic approach is strongly emphasized and practiced. I believe creating a treatment plan that is tailored to each individuals needs. When prescribing, ruling out possible medical conditions and other factors contributing to symptoms is priority. I have expertise in treating child/adolescent disorders, Anxiety, Panic Disorder, PTSD, Major Depression, Bipolar Disorder, Schizophrenia, ADHD, and other mental health issues.
(914) 350-5265
Office is near:
Bronx,
NY
10466
Not accepting new clients
More Psychiatrists Nearby
---
See more therapy options for Bronx
---
Play Therapy Psychiatrists
Who is play therapy for?
Play therapy is generally targeted to children between the ages of 3 and 11 who have social, emotional, or behavioral difficulties. Play therapy has also been found helpful for children who have experienced physical or emotional abuse or witnessed atrocities. Play therapy is also often recommended for children who are undergoing major medical procedures or who are suffering from chronic illness; many children's hospitals are equipped to offer play therapy on-site. Play therapy is also sometimes used for adults; creative writing, music, and art are expressive forms that can all be adapted for therapeutic purposes.
Why do people need play therapy?
Children often do not have the language skills or words to know or to express what is troubling them. Yet they often spontaneously draw or use playthings to depict scenarios that reflect problems in their everyday life.
Play therapy
provides children with an array of objects and play situations to act out their feelings or experiences so that therapists can get a clear picture of what children might be struggling with and help them find solutions. In addition, play therapists are skilled at helping children understand their inner experience and find words for them, necessary steps toward helping children learn to control their own behavior and come up with solutions to problems they encounter.
What happens in play therapy?
A child enters a comfortable playroom where they are free to choose the objects they want to play with. The play therapist will typically observe how they play with the toys—whether a sandbox, puppets, dolls and action figures, trucks, costumes, drawing and painting materials, or more—because such play provides clues to a child's family and social relationships, difficulties they are encountering in the world, and what going on inside themselves. Sometimes the therapist may ask the child to use the play objects to tell a story about their family. Using the same instruments of play, therapists can help children discover more advantageous ways of thinking and behaving.
What kinds of problems do play therapists treat?
Play therapy can help children who display destructive or self-destructive impulses; children who seem angry, sad, or fearful; children who experience frequent social, emotional, family, or school difficulty. Play therapy is often of value to children who have experienced a loss or distressing family experience, who are regularly exposed to family conflict, or who have been physically or emotionally abused. Play therapy can help children who are perpetrators of bullying as well as those who are targets of bullying. It helps children learn to identify their feelings, to express them in constructive ways, and to regulate them so they can get on with the business of development.
How long does play therapy last?
Play therapy sessions may last for 30 to 45 minutes, and they usually occur weekly for about 20 sessions. Each session is tailored to the individual child and the kinds of problems they are struggling with. Play that is highly repetitive often indicates a problem requiring further exploration. Therapists typically measure progress through session-to-session changes in play behavior.
---
About Psychiatrists, meds and Psychiatric Nurses.
A
Psychiatrist
in Bronx is a qualified medical doctor who specializes in treating mental health issues and diagnosable disorders.
Bronx Psychiatrists differ from other mental health professionals in that they may prescribe medication as well as practice psychotherapy in treatment. Sometimes, Psychiatrists form part of a clinical team in which they will diagnose and prescribe, while psychologists or therapists provide the client's psychotherapy.
As part of a clinical assessment, Psychiatrists may conduct physical examinations, take blood tests, and order and interpret lab tests and brain image scans, such as CT scans, CAT Scans, and MRIs.
The field of psychiatry in Bronx has many sub-specialties, including pediatric psychiatry. Those who work with the elderly are called geriatric psychiatrists.
Other related sub-specialties include cognition psychiatry, addiction psychiatry, psychosomatic, forensic, reproductive medicine specialties, psychopharmacology , psychiatric genetics, neuroimaging, and clinical neurophysiology.
Psychiatric nurse practitioners in Bronx, or mental health nurse practitioners, generally have an MS degree in nursing (MSN) and a number of years of training to become certified. Psychiatric nurse practitioners are able to assess and diagnose mental health conditions and prescribe medication. Bronx Psychiatric nurse practitioners also have training that enables them to include psychotherapy with treatment.