Not accepting new clients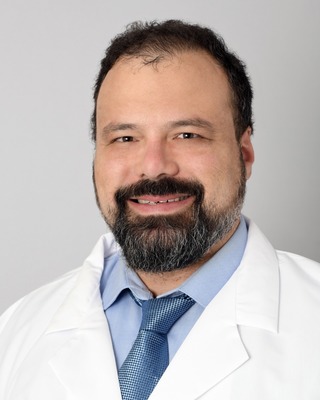 Imedpsychiatry- Dr Hernandez Colon
Psychiatrist, MD
Verified
1 Endorsed
Specialty areas of treatment' includes: mood disorders and
pain
, adult ADD/ADHD, Men's mental health and GLBT issues.
I DO NOT PARTICIPATE IN ANY INSURANCE PANELS.I am a board certified psychiatrist specializing in adult psychiatry and psychosomatic medicine.As an adult psychiatrist with training of psychososmatic medicine, integrating medical and psychiatric knowledge provides more accurate asessments and a more specific treatment plan.. I treat patients with a broad spectrum of psychiatric disorders, substance related problems, medical/neurological comorbidities. A comprehensive asessment leading to an acurate diagnosis will provide the treatment plan that suits your needs; including medications and therapy. .
(646) 681-2918
Not accepting new clients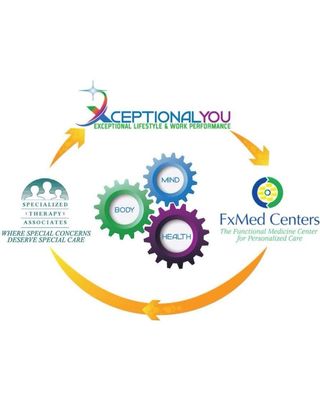 Lilian Kordie
Psychiatric Nurse Practitioner, APN
Verified
At Specialized Therapy Associates, LLC we are able to include the full range of mind and body interventions with psychotherapy, medication, nutrition counseling, Exercise coaching, Yoga Therapy, mindfulness and acupuncture for those experiencing chronic mood disorders and with
chronic pain
such as headaches.
I have many years of experience as a Nurse Practitioner and am certified in Advanced Psychiatric Nursing and in Family Nurse Practice which allows me to practice with people of all ages. I enjoy most seeing people get better with my treatments and working with my clients as part of a team experience. We will work together to make your goals happen. At Specialized Therapy Associates. I have trained with Dr. Vanessa Gourdine in Functional Medicine assessment and interventions. Using our unique approach we provide both traditional medications and natural alternatives to our patients. Immediate appointments are available.
(973) 564-0738
Hackensack,
NJ
07601
& Online
More Psychiatrists Nearby
---
See more therapy options for Hackensack
---
Chronic Pain Psychiatrists
How does chronic pain therapy work?
Engaging with a psychotherapist to help treat
chronic pain
does not mean that one's pain is all in their head. Therapy for chronic-pain patients has been shown to benefit both the mind and the body, targeting physical symptoms and increasing daily functioning. In other words, for many, addressing their emotional health through therapy affects their physical health. A therapist can help a client challenge unhelpful thoughts about pain and develop new ways to respond to it, such as distraction or calming breathing techniques. Studies have found that therapy can be as effective as surgery for certain cases of chronic pain and many doctors recommend trying psychotherapy in advance of considering invasive surgery.
What are the most effective treatment options for chronic pain?
Stress, anxiety, depression, catastrophizing, ruminating, lack of activity, and social withdrawal all make chronic pain worse. Addressing these issues, research shows, can help people gain control over their pain symptoms. Therapeutic approaches such as
cognitive behavioral therapy
,
biofeedback
, and
mindfulness-based
stress reduction, along with greater pain-management education, have been found to help people reduce fear and disability.
Are there new treatments for chronic pain?
Many cases of chronic pain, particularly those involving back pain, remain medically unexplained. But there is evidence that changes in the brain or nervous system are caused by previous physical ailments such as tissue damage; in such cases, the brain may continue to send out pain signals despite the physical cause having healed. To aid patients under these circumstances, a recently developed treatment known as pain reprocessing therapy (PRT) is designed to help the brain "unlearn" this response. A PRT practitioner helps individuals to reduce the "threat value" of their ongoing pain signals until they can reappraise them as less threatening and fear-inducing. They also help an individual to develop new emotional regulation skills.
How long does therapy for chronic pain take?
There is no set timeline for recovery from chronic pain, especially as there may be a range of physical and psychological causes for any individual's discomfort, but most patients should expect to see a therapist for a number of weeks or months, typically spanning at least 12 sessions. Studies of pain reprocessing therapy found that many individuals' experience of pain lessened in eight sessions over four weeks.
---
About Psychiatrists, meds and Psychiatric Nurses.
A
Psychiatrist
in Hackensack is a qualified medical doctor who specializes in treating mental health issues and diagnosable disorders.
Hackensack Psychiatrists differ from other mental health professionals in that they may prescribe medication as well as practice psychotherapy in treatment. Sometimes, Psychiatrists form part of a clinical team in which they will diagnose and prescribe, while psychologists or therapists provide the client's psychotherapy.
As part of a clinical assessment, Psychiatrists may conduct physical examinations, take blood tests, and order and interpret lab tests and brain image scans, such as CT scans, CAT Scans, and MRIs.
The field of psychiatry in Hackensack has many sub-specialties, including pediatric psychiatry. Those who work with the elderly are called geriatric psychiatrists.
Other related sub-specialties include cognition psychiatry, addiction psychiatry, psychosomatic, forensic, reproductive medicine specialties, psychopharmacology , psychiatric genetics, neuroimaging, and clinical neurophysiology.
Psychiatric nurse practitioners in Hackensack, or mental health nurse practitioners, generally have an MS degree in nursing (MSN) and a number of years of training to become certified. Psychiatric nurse practitioners are able to assess and diagnose mental health conditions and prescribe medication. Hackensack Psychiatric nurse practitioners also have training that enables them to include psychotherapy with treatment.