Not accepting new clients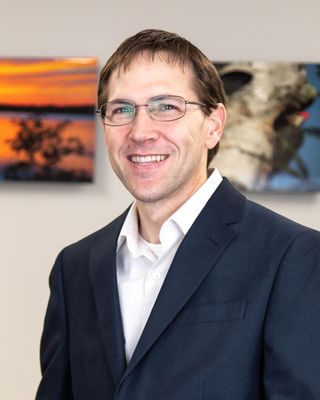 Brian H Johns
Psychiatrist, MD
Verified
Advanced Brain + Body Clinic offers cutting-edge treatments including Transcranial Magnetic Stimulation (TMS), ketamine, and esketamine (Spravato) for treatment-resistant
depression
, anxiety, and PTSD.
When antidepressant medications aren't working, we can provide the expert advice and treatment plans you need to get relief. Our team of mental health professionals can help you feel your best by creating a personalized treatment plan that considers your medical history, genetics, lab results, lifestyle, personal preferences, and insurance coverage.
(952) 900-5032
Not accepting new clients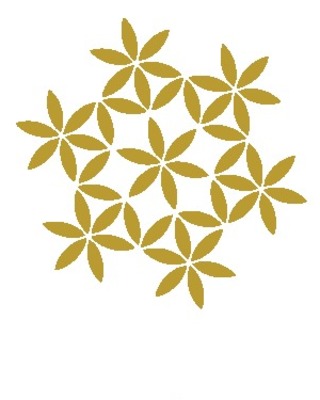 TMS Center at Sonder Behavioral Health & Wellness
Psychiatrist, MD
Verified
Are you (or is someone you care about) struggling with severe
depression
that hasn't improved, no matter what you've tried? We're excited to introduce you to our newest offering at Sonder: TMS. It's safe. Effective. Drug-free. And covered by most insurance companies. To learn more, visit us at www.sonderwellness.com
Haley Carlock
Psychiatric Nurse Practitioner, DNP, PMHNP, APRN
Verified
Dr. Carlock is a board certified psychiatric mental health nurse practitioner who provides psychiatric evaluations and medication management for adolescents and adults with a special interest in treating individuals experiencing symptoms of anxiety,
depression
, and/or trauma. In addition to prescribing medication, Dr. Carlock utilizes skills learned from the Center for Mind-Body Medicine to help individuals treat their mental health symptoms in a more holistic way. She completed the Professional Training Program in Mind-Body Medicine, the Advanced Mind-Body Medicine Professional Training Program, and other online webinars.
(763) 294-7972
Office is near:
Minnetonka,
MN
55305
& Online
MacKenzie Kampa
Psychiatric Nurse Practitioner, PMHNP
Verified
Are you struggling with
depression
, anxiety, insomnia, mood swings, appetite problems/emotional eating, and/or not taking good care of yourself? Are you trying to find the right combination of medicines with limited improvement? Maybe you are medicine-hesitant, but still interested in psychiatric care that offers balance in treatment for your mental health condition. Are you ready to do whatever it takes to start feeling better again, more like yourself? With a near decade of experience, I can help you reach your best level of functioning. I use a variety of interventions to personalize care for you. Learn more at www.reveriemh.com.
(952) 243-4838
Office is near:
Minnetonka,
MN
55345
& Online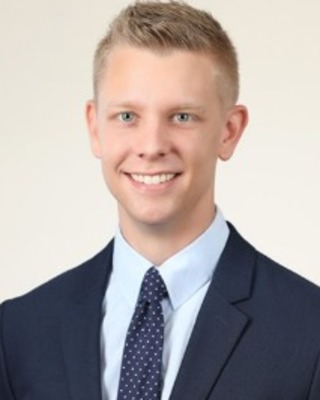 David Brandsrud
Psychiatric Nurse Practitioner, APRN, CNP, PMHNP
Verified
Creating an environment where you feel respected, cared for, and understood is my ultimate goal. I want to learn about your history, what stands in the way of you feeling better, and how we can get there together. I will not simply write a prescription and send you on your way – establishing a trusted, long-term partnership is crucial for success. I believe in judicious use of medication, paying full attention to pros and cons. Together we will create a treatment plan that best meets your needs. I am happy to see children, adults, and everyone in between. We can talk about everything from serotonin to sports to spirituality.
Ulas M Camsari
Psychiatrist, MD
Verified
I have completed my general psychiatry residency training at Cleveland Clinic and Johns Hopkins Hospital in Baltimore, pursued Consultation-Liaison Psychiatry (Psychosomatic Medicine) subspecialty training at University of Maryland in Baltimore, and Addiction Psychiatry subspecialty training at Mayo Clinic in Rochester. I am board certified in General Adult Psychiatry, Consultation-Liaison Psychiatry, Addiction Psychiatry and Addiction Medicine.
(612) 400-7644 x100
Minnetonka,
MN
55343
& Online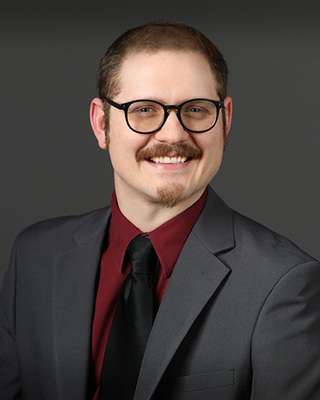 Dan J. L. Durbin
Physician Assistant, MPAS, PA-C
Verified
As a clinician, Dan strives to collaborate with each patient to create a comprehensive treatment plan that incorporates a variety of evidence-based healing modalities that may include psychotherapy, exercise, dietary changes, medications, behavioral modifications, positive psychology, and even spirituality (broadly defined), if desired. He particularly enjoys utilizing narrative therapy and cognitive behavioral therapy with his patients. Dan always conducts a thorough medication review for each patient to ensure their medications are safe and appropriately dosed.
(952) 234-6591
Office is near:
Minnetonka,
MN
55345
Jeanne Bailey
Psychiatrist, MD
Verified
In my 36 years of work with individuals, clinicians and students, I am convinced that sorting through feelings of pain, distress or numbness, is best helped by exploring these difficulties with a reflective partner who understands the preciousness of opening up. This partnership can discover and illuminate parts of you, which enhances the unique interplay of your thoughts, feelings and experiences. These discoveries help you develop better tools for a richer life. Private pay. I am a Graduate of Rush Medical School, Northwestern University Medical School-Psychiatry and the Institute for Psychoanalysis- Chicago.
(952) 388-2364
Office is near:
Minnetonka,
MN
55345
& Online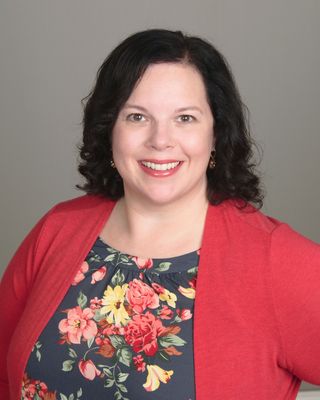 Shannon Meyers
Psychiatric Nurse Practitioner, DNP, PMHNPBC, APRN
Verified
**ACCEPTING NEW PATIENTS** Hello, I'm Dr. Meyers. I've been working in the medical field for over twenty years. I'm double-board-certified as a psychiatric mental health nurse practitioner and as a family nurse practitioner, though for the last 10 years I have practiced exclusively in psychiatry. My educational background and prior clinical experience in family practice gives me a well-rounded perspective of both physical and mental well-being. I treat patients ages 5-64. I enjoy working with patients with a variety of diagnoses across the spectrum of mental health disorders. I look forward to working with you.
(407) 337-2587
Office is near:
Minnetonka,
MN
55305
& Online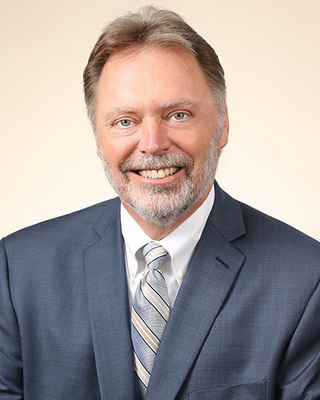 John G Luehr
Psychiatrist, MD
Verified
I believe life's challenges, including emotional wellness challenges, are like a team sport. You are the most important member of your team. But to play your best game you need other team members for support, insight, coaching, and practice. My main role on the team is that of equipment manager. Your description of the obstacles and difficulties, coupled with my experience and knowledge, allows us as a team to create the best medication strategy for you. Just as the right shoes can help an athlete gain better traction, the right medication can help you engage in the other components of your emotional wellness. www.sonderwellness.com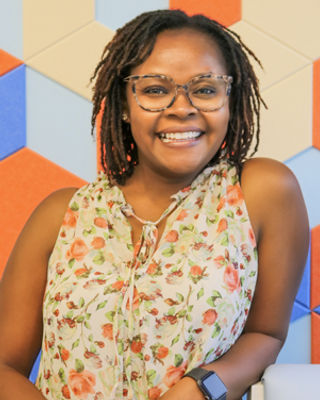 Lydia Sherman
Psychiatric Nurse Practitioner, CNP, RN
Verified
1 Endorsed
Lydia is someone who is genuinely passionate about helping people improve their mental healthcare. You can see that passion in the way she talks with her clients. She doesn't "push" meds. In fact, she works with clients to have them on the minimum effective dosage for the shortest duration necessary. She also spends as much time as is needed to inform, explain, and collaborate with clients to build an effective strategy for them.
(952) 522-7266
Minnetonka,
MN
55305
& Online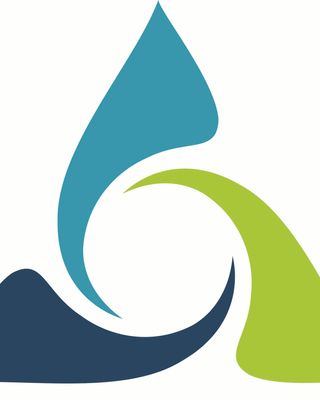 Plymouth Psych Group
Psychiatrist
Verified
1 Endorsed
We are a full-service mental health clinic and believe in a holistic approach for the treatment of mental illness - based on treating the "whole" person, taking into consideration the mental, emotional, physical, and social aspects of well-being. With compassion and understanding, our clinical team work with everyone to help them build on their strengths and attain the personal growth they are committed to accomplishing. While focusing on our work to perform comprehensive assessments, accurate diagnoses, and advanced treatment of mental disorders in children and adults, our mission is to provide excellent and compassionate mental health care.
(763) 225-2551
Office is near:
Minnetonka,
MN
55343
& Online
More Psychiatrists Nearby
---
See more therapy options for Minnetonka
---
Depression Psychiatrists
Depressive disorders are characterized by persistent feelings of sadness and worthlessness and a lack of desire to engage in formerly pleasurable activities.
Depression
is not a passing blue mood, which almost everyone experiences from time to time, but a complex mind/body illness that interferes with everyday functioning. It not only darkens one's outlook, it is commonly marked by sleep problems and changes in energy levels and appetite. It alters the structure and function of nerve cells so that it disrupts the way the brain processes information and interprets experience.
Despite feelings of hopelessness and worthlessness, depression is a treatable condition. It can be treated with psychotherapy. As with many illnesses, the earlier treatment begins, the more effective it can be and the greater the likelihood that recurrence can be prevented.
Psychotherapy addresses the thinking patterns that precipitate depression, and studies show that it prevents recurrence. Drug therapy is often helpful in relieving symptoms, such as severe anxiety, so that people can engage in meaningful psychotherapy.
---
About Psychiatrists, meds and Psychiatric Nurses.
A
Psychiatrist
in Minnetonka is a qualified medical doctor who specializes in treating mental health issues and diagnosable disorders.
Minnetonka Psychiatrists differ from other mental health professionals in that they may prescribe medication as well as practice psychotherapy in treatment. Sometimes, Psychiatrists form part of a clinical team in which they will diagnose and prescribe, while psychologists or therapists provide the client's psychotherapy.
As part of a clinical assessment, Psychiatrists may conduct physical examinations, take blood tests, and order and interpret lab tests and brain image scans, such as CT scans, CAT Scans, and MRIs.
The field of psychiatry in Minnetonka has many sub-specialties, including pediatric psychiatry. Those who work with the elderly are called geriatric psychiatrists.
Other related sub-specialties include cognition psychiatry, addiction psychiatry, psychosomatic, forensic, reproductive medicine specialties, psychopharmacology , psychiatric genetics, neuroimaging, and clinical neurophysiology.
Psychiatric nurse practitioners in Minnetonka, or mental health nurse practitioners, generally have an MS degree in nursing (MSN) and a number of years of training to become certified. Psychiatric nurse practitioners are able to assess and diagnose mental health conditions and prescribe medication. Minnetonka Psychiatric nurse practitioners also have training that enables them to include psychotherapy with treatment.