Not accepting new clients
Morgan Ragan
Psychiatric Nurse Practitioner, PMHNP
Verified
As a Psychiatric Mental Health Nurse Practitioner (PMHNP), providing holistic and patient-centered care is at the heart of what I do. The foundation of my practice is based on empathy, communication, education and compassionate care. We are not our symptoms and as such deserve to be treated as a whole person. We are shaped and affected by every aspect of our life and this cannot be overlooked when addressing our mental health.
(317) 483-8057
Not accepting new clients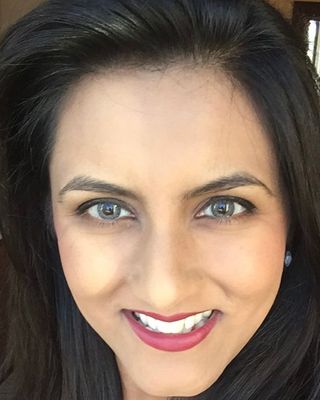 Tejbir Ghuman
Psychiatric Nurse Practitioner, NP
Verified
I have 8 years of experience working with children, adolescents, and adults with mental illness.
(317) 350-8379
Greenwood,
IN
46143
& Online
Kim M Hizer
Psychiatric Nurse Practitioner, APRN, PMHNP
Verified
1 Endorsed
Has life become overwhelming or unmanageable? Are you unsure where to look or how to choose a psychiatric provider? I understand the fear of choosing to reach out for help for the first time or leaving your current provider. You do not have to worry about being labeled or stigmatized. I am here to help YOU reach YOUR goals. I will listen to your concerns and develop an individualized treatment plan to help you overcome your barriers to reach your goals. I am currently accepting adult and teenagers (15 and older). I provide tele-health services. Please go to www.roadwaystorecovery.com soon to be Roadways to Wellness.
(463) 222-3821
Greenwood,
IN
46142
& Online
Roadways to Recovery Inc
Psychiatric Nurse Practitioner, PMHNP
Verified
We are an empathetic group that enjoys helping those with mental health and addiction problems.
(812) 397-9264
Greenwood,
IN
46142
& Online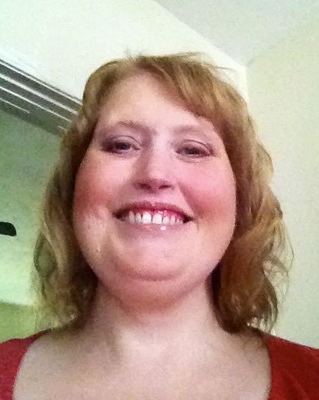 Tammy jo Coomer Bradford
Psychiatric Nurse Practitioner, CNS, APRN-BC, MSN
Verified
Announcement: We are currently not accepting new patients, and limiting the amount of the current patient load. Sorry for any inconvenience that this causes anyone.
(317) 983-5991
Office is near:
Greenwood,
IN
46142
& Online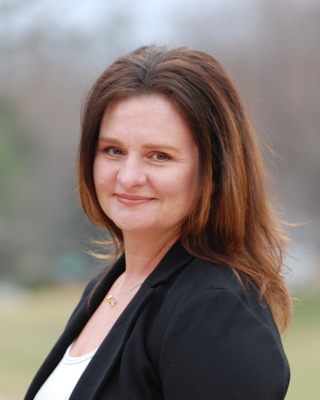 Helix Health Group
Psychiatric Nurse Practitioner, PMHNP
Verified
I believe creating an environment of health and wellness begins with an open empathetic therapeutic relationship. A place where people feel safe to explore their family/relationship dynamics, unresolved traumas, and coping mechanisms. Through this exploration we will discover in what ways these impact your life. All the while, working together to identify your individual strengths and how we can adapt these to empower growth. We will establish an individual treatment plan that may include medications, complementary and alternative wellness interventions, and/or psychotherapy.
(317) 350-8838
Office is near:
Greenwood,
IN
46142
& Online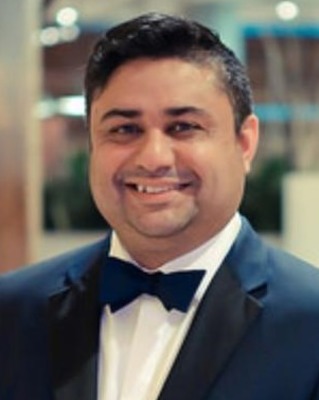 (812) 718-4312
Office is near:
Greenwood,
IN
46143
& Online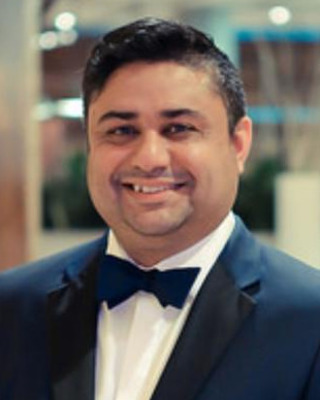 (317) 203-8423
Office is near:
Greenwood,
IN
46143
& Online
More Psychiatrists Nearby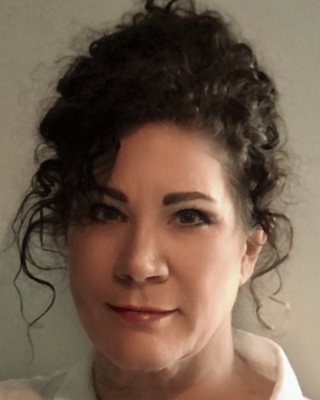 Jennifer Gregory
Psychiatric Nurse Practitioner, PMHNP, BC
Verified
Her experience includes both acute inpatient and outpatient settings, crisis intervention,
trauma
/
PTSD
, addiction and recovery treatment, and dual diagnoses/complex case management.
Jen Gregory is a board-certified Psychiatric Nurse Practitioner (PMHNP-BC) with over 20 years of experience in healthcare. She is uniquely trained to provide advanced specialty medical care with a dual emphasis on intervention through both psychopharmacology (medication management) and psychotherapy to promote optimal mental health across the lifespan. She received a Bachelor of Science in Nursing from Indiana University in 1996 and began her career as a Registered Nurse in the Emergency Department, which is where her advocacy began for ensuring that mental health be integrated into each persons individualized holistic care.
(317) 550-2473
Indianapolis,
IN
46227
& Online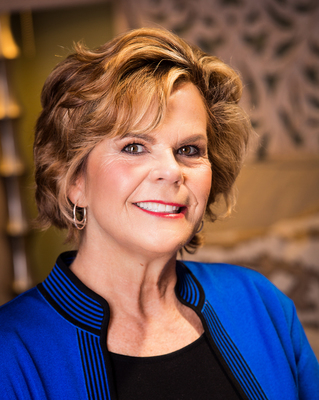 Christine Erotas
Psychiatric Nurse Practitioner, PMHNP, BC
Verified
My diverse experiences as a nurse and certified parent coach has led me to understand and appreciate clients with histories of loss, especially ambiguous loss, and
trauma
.
During this time of great unknowns, it is normal to experience increased stress, loneliness, and fears. I create a judgment free, safe, environment that allows you to be seen and heard, My commitment is to understand you and to meet you where you are in your journey. As we work together in collaboration, navigating your own experiences, new tools and resources will be discovered. Adaptability and resiliency skills are vital in the ability to thrive at your highest level of functioning.
(317) 699-8337
Indianapolis,
IN
46217
& Online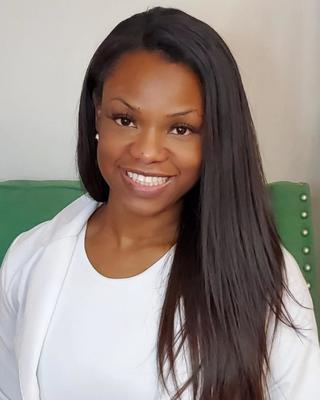 Alicia Johnson
Psychiatric Nurse Practitioner
Verified
My name is Dr. Johnson. I am a double-board certified psychiatric provider. I love to help people dealing with real-life issues including depression, anxiety,
trauma
and those struggling with self-defeating behaviors. Delivering a safe, comfortable, non-judgmental environment and making a difference is what it is all about. My passion is assisting others in their journey, will prescribe medication, if needed, as I can make a difference. I am here to help. WEBSITE: www.atlantapsych.org (Book Online Today!)
(404) 531-2517
Office is near:
Indianapolis,
IN
46227
& Online
---
See more therapy options for Greenwood
---
Trauma and PTSD Psychiatrists
When should I seek treatment for trauma?
Not everyone who undergoes trauma needs therapy to heal, but many do. If, after experiencing a traumatic event, you find yourself struggling with symptoms such as nightmares, dissociation, irritability, or emotional numbness—especially if these symptoms last more than a month and are severe enough to interfere with your daily functioning—you may benefit from seeking out therapy with a trauma-informed provider.
How long does trauma therapy take?
Different types of therapy for trauma unfold on different timelines. Prolonged exposure therapy and cognitive processing therapy, for example, each take about three months, while trauma-informed CBT may last anywhere from 8 to 25 sessions. Other approaches, especially those that are less structured or that incorporate elements from multiple modalities, may be more open-ended, though many patients report feeling better within the first few months of treatment.
What happens if trauma is left untreated?
Unaddressed trauma can have serious—even devastating—effects on relationships, career, and day-to-day functioning.
Post-Traumatic Stress Disorder (PTSD
) can lead people to distrust or lash out at others, making it difficult to maintain intimate relationships; it can also trigger symptoms such as flashbacks or hyperreactivity that can interfere with a person's ability to function effectively, personally and/or professionally. Some sufferers turn to drugs to find relief. Symptoms may lessen on their own with time, but there is no guarantee that PTSD will resolve on its own.
Can PTSD come back after treatment?
It is possible for PTSD symptoms to recur months or years after successful treatment. This is because, like most mental health disorders, it is not possible to "cure" PTSD, and stressful life events may cause symptoms to recur in even the most resilient individuals. There is no shame in re-experiencing PTSD symptoms nor in returning to therapy when such relapses occur; indeed, many forms of trauma therapy explicitly encourage periodic "maintenance sessions" to reinforce coping skills and ensure that symptoms stay manageable.
---
About Psychiatrists, meds and Psychiatric Nurses.
A
Psychiatrist
in Greenwood is a qualified medical doctor who specializes in treating mental health issues and diagnosable disorders.
Greenwood Psychiatrists differ from other mental health professionals in that they may prescribe medication as well as practice psychotherapy in treatment. Sometimes, Psychiatrists form part of a clinical team in which they will diagnose and prescribe, while psychologists or therapists provide the client's psychotherapy.
As part of a clinical assessment, Psychiatrists may conduct physical examinations, take blood tests, and order and interpret lab tests and brain image scans, such as CT scans, CAT Scans, and MRIs.
The field of psychiatry in Greenwood has many sub-specialties, including pediatric psychiatry. Those who work with the elderly are called geriatric psychiatrists.
Other related sub-specialties include cognition psychiatry, addiction psychiatry, psychosomatic, forensic, reproductive medicine specialties, psychopharmacology , psychiatric genetics, neuroimaging, and clinical neurophysiology.
Psychiatric nurse practitioners in Greenwood, or mental health nurse practitioners, generally have an MS degree in nursing (MSN) and a number of years of training to become certified. Psychiatric nurse practitioners are able to assess and diagnose mental health conditions and prescribe medication. Greenwood Psychiatric nurse practitioners also have training that enables them to include psychotherapy with treatment.