More Psychiatrists Nearby
Dr. Charla Watkins
Psychiatric Nurse, DNP, FNP-BC, BC, SANE-A
Verified
I am a Doctor of Nursing Practice specializing in trauma, sexual abuse, depression, anxiety and grief. I also provide EMDR therapy which is excellent for recovery of trauma. I provide psychotherapy/counseling and medication management individualized for each patient in a safe and therapeutic environment that promotes healing and thriving.
(479) 446-6283
Office is near:
Springdale,
AR
72764
& Online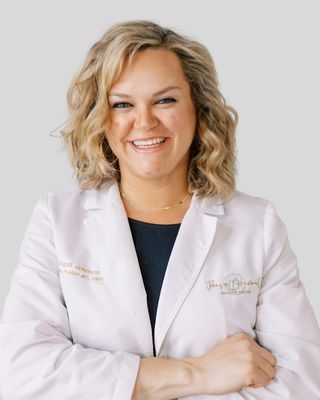 Abigail Speights Johnson
Psychiatric Nurse Practitioner, APRN, PMHNP, MSN
Verified
Abigail has worked in a variety of healthcare settings, both psychiatric and medical. As an experienced healthcare provider, Abigail utilizes her 8 years of experience to assist her patients in improving their quality of life. Abigail provides medication management. It is her goal to help identify the root causes of her patient's current symptoms by extensive lab testing, ordering genetic testing, and a thorough evaluation. Abigail has developed a referral network with trusted therapists when ongoing therapy is needed. Abigail believes that working together as a team is the best approach to gain successful outcomes for her patients.
(318) 558-8303
Bentonville,
AR
72712
& Online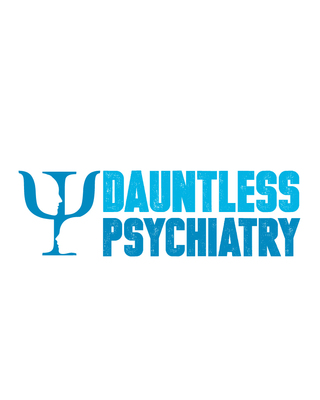 Dauntless Psychiatry
Psychiatrist, MD
Verified
Welcome to Dauntless Psychiatry! We aim is to provide the Very Best Psychiatric Care to the Northwest Arkansas community. In order to do so, it is Imperative that we are able to provide new patient appointments ASAP! Our goal and commitment is to schedule new patients for initial evaluation with one of our experienced Psychiatric Clinicians WITHIN 2 WEEKS! Our Providers: - Jacquelyn Lange-Halley, MD (Board Certified General Psychiatrist); - Ashlea Brewer, PMHNP (Psych Nurse Practitioner); - Jahnneliz Perez, PMHNP (Psych Nurse Practitioner); - Jessica Musgrove, PMHNP (Psych Nurse Practitioner);
(479) 239-9906
Office is near:
Bentonville,
AR
72716
& Online
Online Psychiatrists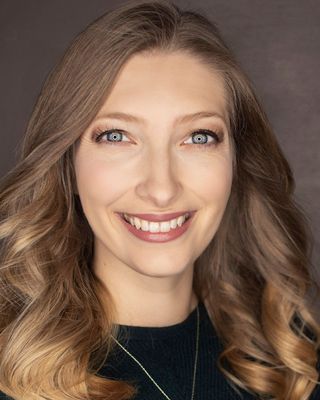 Christina Sullivan
Psychiatric Nurse Practitioner, DNP, APRN, PMHNP
Verified
I've worked with a wide variety of mental health diagnoses and specific communities such as
women
, pregnancy, LGBTQIA+, dual-diagnoses (mental health and addiction), trauma survivors, and veterans.
Are you struggling with the ups and downs of depression or anxiety, going through a major or unexpected life change, experiencing postpartum, or surviving trauma? I'm here to provide a safe, supportive space where you can feel heard without the worry of being judged. I believe it's a complete privilege to work with those on their journey of wellbeing and no two individuals are the same. This is why I focus on what you want to achieve through our work together and believe that your success is best when we get to a point of feeling comfortable working as a team.
(727) 261-1257
Fort Smith,
AR
72903
& Online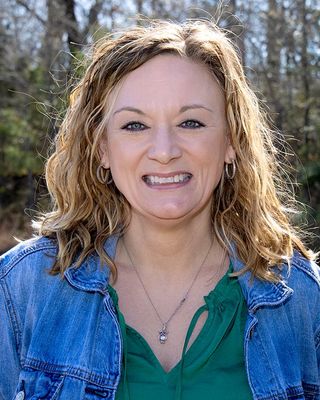 Jennifer Penne
Psychiatric Nurse Practitioner, APRN, MNSc, PMHNP
Verified
Jennifer Penne is a Board-Certified Psychiatric Mental Health Nurse Practitioner with training and experience treating patients across the lifespan. She has worked in various settings including community mental health, outpatient, inpatient, residential, and emergency crisis settings. Jennifer's experience includes working with children and adolescents in therapeutic foster care, therapeutic day treatment, and school-based programs as well as adults. Jennifer believes in treating the whole person: mind, body, and spirit.
(479) 269-1716
Fayetteville,
AR
72703
& Online
Nikol Hamilton
Psychiatric Nurse Practitioner, MSN, APRN, PMHNP
Verified
8 Endorsed
Serving NWA and South Arkansas! I specialize in TEEN &
WOMEN
'S mental health care for 14y-55y/o. Limited booking for adult male clients (referral required). This office does NOT take Medicaid/Medicare. I do not prescribe stimulants NOR treat active substance misuse. As a faith based clinician, I practice integrative mental health care with a focus on lifestyle interventions, medication management, genetic testing, brain health coaching memberships for alternative therapies including: brain stim, virtual reality, vibration therapy, light therapy and equine therapy. Nutraceutical options & telehealth available after initial consults.
(479) 294-2106
Springdale,
AR
72762
& Online