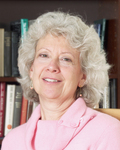 Parenting: When your adult child returns home
Psychologist, PhD
Verified
"This is a 6 week small group discussion series that addresses the challenges of dealing with your young adult child who has returned home (or may be having difficulty finding a direction) and guiding principles for addressing issues of this ..."
(610) 664-8519
Group meets in:
Rosemont,
PA
19010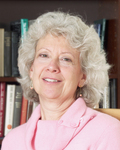 Parenting Teens: Challenges and Concerns
Psychologist, PhD
Verified
"This is a 6 week small group discussion series that is designed to empower you as a
parent
, with strategies to help you help your child and to offer alternative approaches when the guidance from
parenting
books isn't working. For ..."
(610) 664-8519
Group meets in:
Rosemont,
PA
19010
---
See more therapy options for Rosemont
---
Parenting Support Groups
What does therapy for parenting look like?
Therapists may work with parents individually, together, or include the whole family to find solutions for the problems a parent faces. Many parent-based therapies work on a parent's relationship with their children, problem-solving within the family, and analysis of family dynamics. Therapy conducted remotely by video may be helpful in allowing a therapist to observe how families interact in their own homes.
When should a parent seek therapy?
When behavioral problems begin to disrupt the healthy functioning of a family, it may be a good time to look into therapy. If parents find that children are acting out in school, have started using drugs or alcohol, have developed eating disorders, or other similar red flags, a therapist may be able to help.
How long does therapy take for parenting problems?
Depending on the severity of a family's challenges and the type of treatment utilized, therapy for
parenting
can last from weeks to months. Cognitive behavioral therapy is a pragmatic therapy type that can be brief, most often ranging from between 5 and 20 sessions. Structural family therapy, which inspects family dynamics, often takes several months. Parent-child interaction therapy is typically shorter-term, lasting between 10 and 20 sessions. For any therapy, the duration will depend on the progress made and results realized.
Can therapy help parents dealing with burnout or stress?
Parenting is difficult. Parents may dismiss or conceal feelings of exhaustion, overwhelm, or escape ideation—imagining withdrawing from their parental obligations altogether. but left unattended, these feelings can have negative effects on the whole family. A therapist can help parents work on the skills they might need to better cope with the burdens of parenting and help them be the best parents they can be.
---
What is the difference between Group Therapy and a Support Group?
Rosemont Support Groups and Group Therapy both offer a safe place to explore important issues. It is important, however, to understand the difference between the two.

Group therapy in Rosemont is led by a therapist, group psychotherapist, or group counselor, and is generally structured around an issue. The therapist guides the group through a program as the group works together to better understand thoughts and feelings. Experienced therapists lead psychotherapy groups for various ages, such as adults, and specific issues including anger management, anxiety, and coping skills.

Support groups in Rosemont are usually facilitated by a therapist or counselor, but can also be led by members with lived experiences. Generally, a support group is less structured than a therapy group. Support groups bring together members to provide support and strength to each other, often around a common challenge such as addiction or grief.

Most therapy groups will meet for a fixed length of time with a consistent group of members, while many support groups meet for an indefinite period of time with members coming and going.