Not accepting new clients
Create Your Space
Licensed Professional Counselor, MA, LPC
Verified
"In these sessions participants ages 13 to 17 receive guided instruction in creative self expression for the development of healthy coping skills "
(717) 773-4080
Group meets in:
Harrisburg,
PA
17110
Not accepting new clients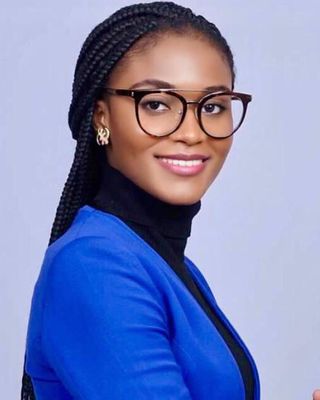 Mental Peace Psychiatry
Psychiatric Nurse Practitioner, PMHNP, ASDCS, C-DBT
Verified
"Mental Peace Psychiatry provides cost-effective, high-quality health services to diverse populations suffering from emotional, behavioral, mental, psychological, and substance abuse disorders. Our team of experienced professionals help improve mental health through quality education and assistance. We use evidence-based medical findings, ..."
(717) 910-6769
Group meets in:
Harrisburg,
PA
17101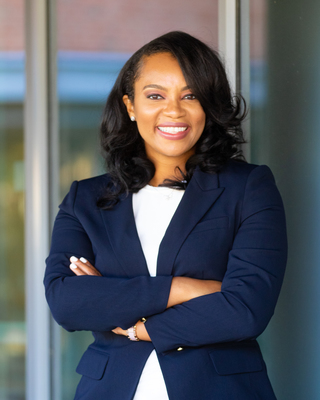 Group Therapy For Teen Girls of Color
Licensed Professional Counselor, MS, NCC, LPC
Verified
"Brown Girls empowering themselves through connecting with peers, learning self care strategies, exploring self expression, and developing practical skills to cope with stress and anxiety. This is a 12 week group for teens ages 14-16, from 5:30-7pm. Lite snack will ..."
(717) 366-6723
Group meets in:
Harrisburg,
PA
17112
---
See more therapy options for Harrisburg
---
Depression Support Groups
Depressive disorders are characterized by persistent feelings of sadness and worthlessness and a lack of desire to engage in formerly pleasurable activities.
Depression
is not a passing blue mood, which almost everyone experiences from time to time, but a complex mind/body illness that interferes with everyday functioning. It not only darkens one's outlook, it is commonly marked by sleep problems and changes in energy levels and appetite. It alters the structure and function of nerve cells so that it disrupts the way the brain processes information and interprets experience.
Despite feelings of hopelessness and worthlessness, depression is a treatable condition. It can be treated with psychotherapy. As with many illnesses, the earlier treatment begins, the more effective it can be and the greater the likelihood that recurrence can be prevented.
Psychotherapy addresses the thinking patterns that precipitate depression, and studies show that it prevents recurrence. Drug therapy is often helpful in relieving symptoms, such as severe anxiety, so that people can engage in meaningful psychotherapy.
What is the difference between Group Therapy and a Support Group?
Harrisburg Support Groups and Group Therapy both offer a safe place to explore important issues. It is important, however, to understand the difference between the two.

Group therapy in Harrisburg is led by a therapist, group psychotherapist, or group counselor, and is generally structured around an issue. The therapist guides the group through a program as the group works together to better understand thoughts and feelings. Experienced therapists lead psychotherapy groups for various ages, such as adults, and specific issues including anger management, anxiety, and coping skills.

Support groups in Harrisburg are usually facilitated by a therapist or counselor, but can also be led by members with lived experiences. Generally, a support group is less structured than a therapy group. Support groups bring together members to provide support and strength to each other, often around a common challenge such as addiction or grief.

Most therapy groups will meet for a fixed length of time with a consistent group of members, while many support groups meet for an indefinite period of time with members coming and going.