Support Groups in Eatontown, NJ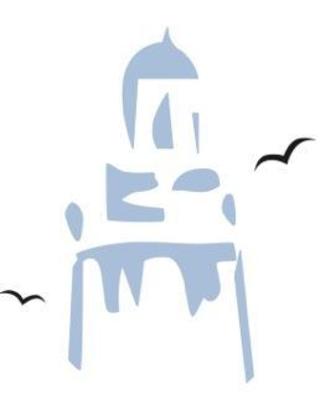 Girls Group
Clinical Social Work/Therapist, LCSW
Verified
"Is your daughter having trouble with "mean girls" or "girl drama" at school? Does she have difficulty making or keeping friends? Our Girls' groups help girls cope with these as well as other difficulties girls struggle with including body image/dieting, ..."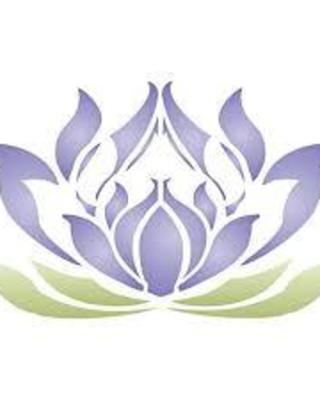 (732) 365-4562
Group meets in:
Eatontown,
NJ
07724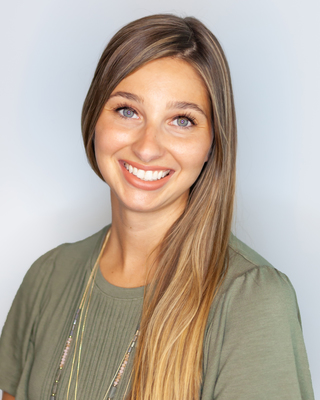 Virtual Mother's Support Group
Clinical Social Work/Therapist, LSW
Verified
"Welcomes mothers who are struggling with Postpartum Depression and/or Anxiety to a safe, confidential and non judgmental space to learn and process together. We will cover topics related to coping tools, self-care, what to expect, questions to ask your provider ..."
(848) 208-7368
Group meets in:
Eatontown,
NJ
07724
Waitlist for new clients
Mind Games
Clinical Social Work/Therapist, MSW, LCSW
Verified
"Group Ended: Do you hide your true self in relationships? Are your decisions colored by guilt or shame? Do you feel stuck and can't move forward? Understanding and confronting your feelings, behavior and reactions to your family and your important ..."
(732) 955-4000
Group meets in:
Eatontown,
NJ
07724
Waitlist for new clients
Post-Trauma Growth & Wisdom Group (Insurance)
Clinical Social Work/Therapist, LCSW
Verified
"Post-traumatic growth (PTG) is the extent to which someone grows after experiencing trauma or other painful experiences. These areas of growth include increased appreciation for life, improved relationships, a sense of new possibilities, increased personal strength, and spiritual change/awareness. This ..."
(732) 945-8941
Group meets in:
Eatontown,
NJ
07724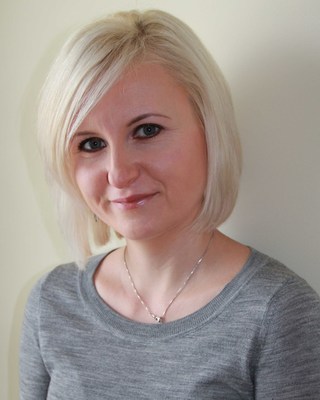 ADHD Testing
Psychologist, PsyD, LCADC
Verified
"Measures variability of response time (consistency), response time, impulsivity, inattention. Measure ability to stay on task, attention span duration, degree of restlessness, ability to complete a task, ability to control emotions and ability to interact socially. Testing uses tools appropriate ..."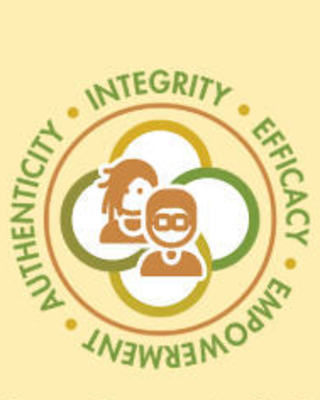 The Integrated Adolescence Program IOP Program
Treatment Center, Dr, LCSW, RYT, PMHNPBC, ATR-P
Verified
"The Integrated Adolescence Program is a new offering that innovates the mental health treatment of teenagers (14-18) and their families who are experiencing anxiety, depression, or who are recovering from trauma. The program provides two levels of care depending on ..."
(848) 253-3861
Group meets in:
Eatontown,
NJ
07724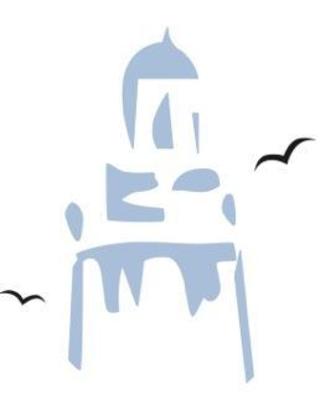 Social Skills Groups
Clinical Social Work/Therapist, LCSW
Verified
"Our interactive Social Skills groups use Sand Play Therapy, therapeutic games and yoga to improve socialization skills, increase comfort in social situations, enhance self esteem, promote mutual respect and empathy for others, improve peer relations, build friendships, learn relaxation techniques ..."
Dialectic Behavior Therapy Skills Group for Women
Clinical Social Work/Therapist, MD, LPC, LCSW, LCADC, C-IAYT
Verified
"The Enhanced DBT program at Integrated AfterCare is designed to honor the totality of the survivor - not just her pain, but also her joy, wisdom, and strength. We encourage our clients to accept themselves as they are even as ..."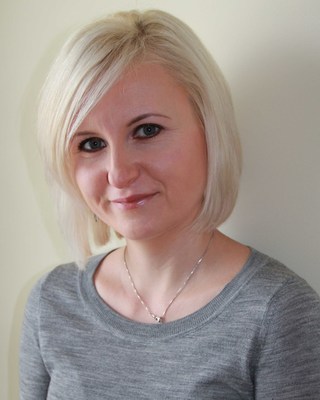 SAT Extended Time
Psychologist, PsyD, LCADC
Verified
"The College Board provides a broad range of accommodations to students with documented disabilities. Eligible students must apply and be approved before they can use accommodations on College Board tests. Psychological evaluations including testing of cognitive and academic functionality is ..."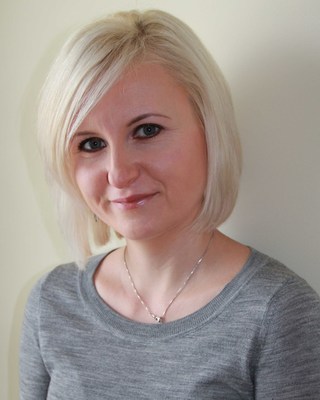 Teenage Anxiety
Psychologist, PsyD, LCADC
Verified
"Measures adolescents' specific worries about school performance, the future, negative reactions of others, fears including loss of control, and physiological symptoms associated with anxiety. Measures concerns regarding thoughts of being treated unfairly by others, feelings of anger and hatred. "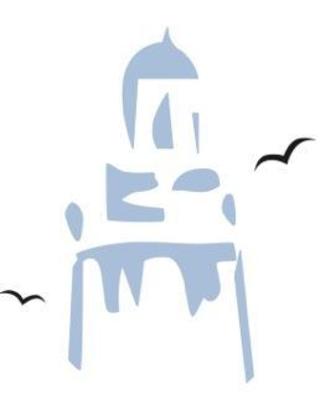 Coping with Addiction in Your Family
Clinical Social Work/Therapist, LCSW
Verified
"Life is more complex for a child growing up with addiction in their family. This unique group allows girls to connect with other girls who know what it is like to have a family member with a drug and/or alcohol ..."
As You're Ready - A Trauma Women's Yoga Group
Clinical Social Work/Therapist, MD, LPC, LCSW, LCADC, C-IAYT
Verified
"A women's group for reclaiming our hearts through sensation and movement. Through our life experiences, anxiety, depression, stress and/or trauma can often have the effect of leaving ones heart and not being in the present moment with ourselves. Let us ..."
Additional Groups On Our Website
Clinical Social Work/Therapist, MD, LPC, LCSW, LCADC, C-IAYT
Verified
"Additional Groups include: DBT for Men, DBT for Young Men, DBT for Young Women, Relapse Prevention, Teen Esteem, Mindfulness Meditation "
---
See more therapy options for Eatontown
---
What is the difference between Group Therapy and a Support Group?
Eatontown Support Groups and Group Therapy both offer a safe place to explore important issues. It is important, however, to understand the difference between the two.

Group therapy in Eatontown is led by a therapist, group psychotherapist, or group counselor, and is generally structured around an issue. The therapist guides the group through a program as the group works together to better understand thoughts and feelings. Experienced therapists lead psychotherapy groups for various ages, such as adults, and specific issues including anger management, anxiety, and coping skills.

Support groups in Eatontown are usually facilitated by a therapist or counselor, but can also be led by members with lived experiences. Generally, a support group is less structured than a therapy group. Support groups bring together members to provide support and strength to each other, often around a common challenge such as addiction or grief.

Most therapy groups will meet for a fixed length of time with a consistent group of members, while many support groups meet for an indefinite period of time with members coming and going.
---
Is Group Therapy Right For You?
Group therapy in Eatontown allows you to benefit from the experiences and sharing of others. Listening to others, and recognizing what you have in common, allows you to learn about yourself. In the group environment, where therapy types such as Mindfulness Based group therapy are used, you can recognize aspects of yourself that you may choose to modify or change.

As other members share about their lives, you might see your own experiences or see patterns you hadn't noticed previously. The group allows you to better understand issues you might not have noticed before.

Hearing the stories of group members gets you outside of yourself and helps you see your life differently. As you do that, a process of self-acceptance and empathy for others occurs as you learn to relate with others in the group.

Group therapy and support groups in Eatontown can also be a less expensive alternative to individual therapy. While you should check with your insurance company, you'll often find that therapist led group psychotherapy is covered, while peer-led support groups are not. Either way, group session costs are generally less expensive than individual therapy.