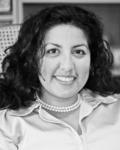 Female Sexual Empowerment
Hosted by: Centro Castillo for Personal & Family Wellbeing
THERAPY GROUP
Female Sexual Empowerment
The Female Sexual Empowerment Series focuses on helping woman overcome their fears, gain confidence and learn technical skills in the realm of their sexuality. Some workshops have been: The art of oral pleasure, Pleasuring yourself, and Dating in the new Millennium.
Group Details
Location
3166 N. Lincoln Ave.
Ste. 314
Chicago, IL 60657
Practice at a Glance
3166 N. Lincoln Ave.
Ste. 314
Chicago, IL 60657
---
My Other Groups
My Other Groups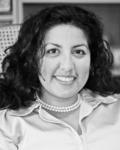 CENTRO CASTILLO offers clinical supervision for LSW's and LCSW's. Social Work Supervision will foster the clinician's confidence in working with individuals, couples, families, and groups:As well as doing therapy in Spanish. Supervision is tailored to the clinician's level of experience, training, and learning style. Supervision is available for LSW's who require pre-licensure supervision, for LCSW's to expand their areas of expertise and hone their therapeutic skills, and for experienced LCSW's who provide supervision or wish to become supervisors. Supervision is available one-on-one and in groups.
Last Modified:
 8 Mar 2022