THERAPY GROUP
Divorce and Separation Support Group
Prof. Adrienne Resnick is leading a Divorce & Separation Support Group for adults dealing with issues such as rejection, sadness, pain and betrayal. Practical issues will also be addressed such as legal questions and advice, finances, helping to explain divorce to children and techniques for dealing with your Ex without emotional overload. Eventually self-esteem will build as members begin to reconstruct their new, better and more fulfilling life.
Group Details
Location
239 North Broadway
Suite 6
Sleepy Hollow, NY 10591
Expertise
Divorce

,

 
Family Conflict

,

 
Relationship Issues 
Group Practice at a Glance
My Other Groups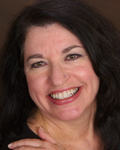 Prof. Resnick is currently leading adolescent groups dealing with social and academic anxiety, and peer pressure issues including dealing with bullying.. The group's focus is on developing one's own identity, improving self esteem and reducing stress at this difficult and transitional time in life.
Expertise
Anxiety
Child
School Issues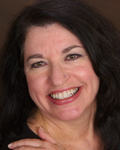 Prof. Adrienne Resnick is currently leading a woman's support group for ages 40+ dealing with parenting their teenage and young adult children. The group also deals with a woman's new identity at this pivotal and role changing time in life.
Expertise
Parenting
Relationship Issues
Last Modified:
 5 Nov 2022