THERAPY GROUP
Building Strong Relationships
This group is a six week group that is designed to: To develop relationships skills. Participants will learn communication skills, how family of origin impacts our relationships and how to create healthy and happy relationships.
Group Details
Location
Morella Hammer, MFT
15720 Ventura Blvd
Suite 504
Encino, CA 91436
Group Meets
Every Sat 6 P.M. - 7:30 P.M.
Group Practice at a Glance
Morella Hammer, MFT
15720 Ventura Blvd
Suite 504
Encino, CA 91436
---
My Other Groups
My Other Groups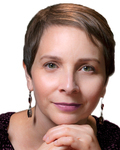 The IMAGO approach to parenting helps families strengthen their relationships. This is a eight week group will provide you with a practical way of understanding and Tunning in to your child. Learn How To: Become more attuned to your child's needs, Become more effective and responsive parent, become more aware of underlying emotions affecting your parenting style, you will learn how to listen to their underlying messages, develop a deeper understanding of both yourself and your children, deepen the connection between you and your children, empower your children, experience your own growth.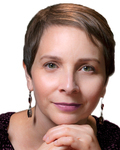 When couples transition to parenthood they are filled with a lot of different emotions. This is an opportunity for couples to reflect on what parenthood will mean to them. In this group, couples will learn the following: Myths of parenthood, the psychological experience of motherhood/fatherhood, parenting roles, mental health during pregnancy and postpartum period. In addition, couples will learn tools to cope with the changing marital relationship.
Last Modified:
 24 Aug 2023