LGBTQ+ Relationships & Intimacy Processing Group
Clinical Social Work/Therapist, LCSW
Verified
"New coaching group open to anyone who identifies at LGBTQ2S+ every Wednesday 7:00 - 8:30 pm. This group will allow members to discuss topics such as healthy relationships, processing past relationships, dating, intimacy, sexuality, healthy sexual relationships or other topics ..."
Serenity Space Therapy
Marriage & Family Therapist, MS, LMFT, MCAP, CHT
Verified
"Your past experiences play an important role in what is happening to you today. The root cause of your emotional struggle may reveal what needs to be done to create the future you have always dreamed of. Can you envision ..."
(to be created)
Counselor, LMHC, CAP, QMH
Verified
"I am a dynamic group facilitator. New groups are in the planning stages. Contact me for further information. "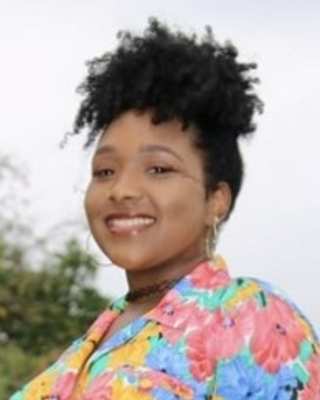 Foresight Mental Health
Marriage & Family Therapist, LMFT
Verified
"Foresight helps you find your path to mental wellness. We're a community of mental health experts who offer a dynamic range of care that flexes with your particular needs and goals. Our team includes licensed therapists, psychiatric providers, researchers, a ..."
---
See more therapy options for 33312
---
What is the difference between Group Therapy and a Support Group?
33312 Support Groups and Group Therapy both offer a safe place to explore important issues. It is important, however, to understand the difference between the two.

Group therapy in 33312 is led by a therapist, group psychotherapist, or group counselor, and is generally structured around an issue. The therapist guides the group through a program as the group works together to better understand thoughts and feelings. Experienced therapists lead psychotherapy groups for various ages, such as adults, and specific issues including anger management, anxiety, and coping skills.

Support groups in 33312 are usually facilitated by a therapist or counselor, but can also be led by members with lived experiences. Generally, a support group is less structured than a therapy group. Support groups bring together members to provide support and strength to each other, often around a common challenge such as addiction or grief.

Most therapy groups will meet for a fixed length of time with a consistent group of members, while many support groups meet for an indefinite period of time with members coming and going.
---
Is Group Therapy Right For You?
Group therapy in 33312 allows you to benefit from the experiences and sharing of others. Listening to others, and recognizing what you have in common, allows you to learn about yourself. In the group environment, where therapy types such as Mindfulness Based group therapy are used, you can recognize aspects of yourself that you may choose to modify or change.

As other members share about their lives, you might see your own experiences or see patterns you hadn't noticed previously. The group allows you to better understand issues you might not have noticed before.

Hearing the stories of group members gets you outside of yourself and helps you see your life differently. As you do that, a process of self-acceptance and empathy for others occurs as you learn to relate with others in the group.

Group therapy and support groups in 33312 can also be a less expensive alternative to individual therapy. While you should check with your insurance company, you'll often find that therapist led group psychotherapy is covered, while peer-led support groups are not. Either way, group session costs are generally less expensive than individual therapy.